Go digital: E-governance
In India, where universalization and transparent delivery of public services is closely linked to cost of living, digital governance becomes more important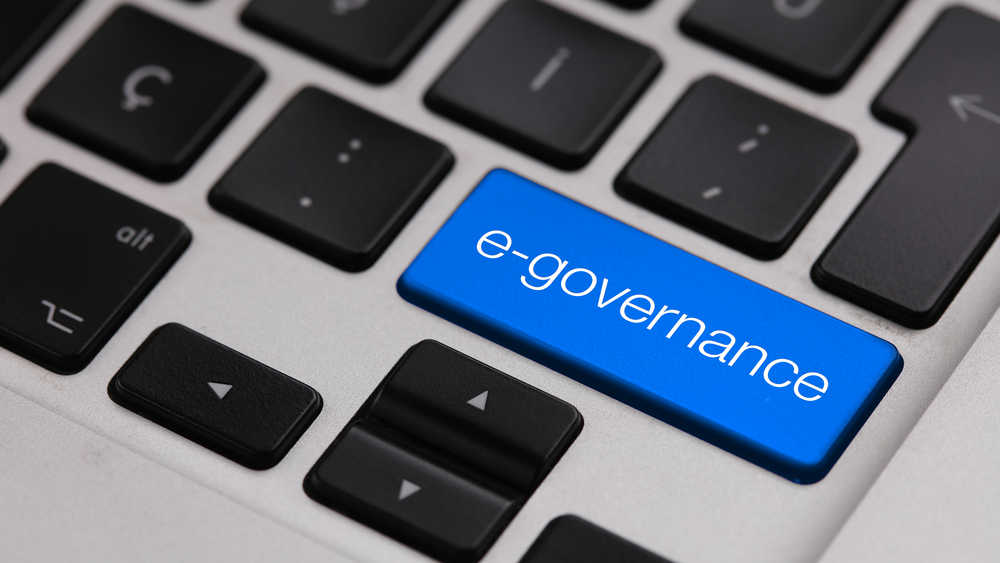 Representational image.
Shutterstock
---
Published 21.05.21, 01:07 AM
|
---
One thing that many people adapted to during the pandemic is handling technological tools and platforms. In 2020, we suddenly realized that almost all the necessities of modern life — from grocery to education, payment of electricity bill to getting court judgments — can now be obtained on the platter of the puny mobile phone. While 2020 will be remembered for the scary experience of the global pandemic, it will also be remembered for accelerated adoption of information technology in daily civic life.  
In 2006, the Union government launched the National e-Governance Plan, with 27 mission mode projects, and later, in 2015, the ambitious Digital India programme. Today, many government initiatives like Passport Seva, DigiLocker, online public distribution system, unified payment interface and, more recently, Aarogya Setu have earned universal accolades. Most ministries in the Union government are now paperless and decision-making is much faster and more transparent. India has embraced digital payments in an unprecedented manner and, as per reports by the Reserve Bank of India, Indians now make more than 10 crore digital transactions every day — a five-fold jump from the 2016 level. But we cannot become complacent; rather now is the time to replicate the success of these benchmark initiatives in every field of governance.
In India, where universalization and transparent delivery of public services is closely linked to cost of living and well-being, digital governance becomes even more important as it reduces transaction costs, speeds up service delivery and ensures entitlement in a transparent manner. Digital transformation is required not only for the citizen at the last mile, but for every sector of our political economy. It is one of the prerequisites for the penetration of industry. The way a complex and sensitive sector like banking has been revolutionized and democratized is an example of the potential of digital technology in public service delivery. Digital transformation will lead to equality of reach and democratization of knowledge, and will cut down layers in citizen-government interface.
The Covid-19 pandemic has provided us with an opportunity that we should not miss. Now almost every village and city is reasonably connected with affordable private service providers and through government initiatives like BharatNet. With half of the population now owning smartphones, access is no longer an issue. Government initiatives like Common Service Centres now cover even the remotest of villages. During the pandemic, private players, particularly start-ups, have shown enormous interest in co-developing public service delivery platforms, with shiny success stories like the Aarogya Setu app.
That is not to say that there are no challenges. India ranked 100th in the 2020 United Nations E-Government Development Index and a lot more needs to be done on parameters of process re-engineering, data privacy and making services more citizen-friendly. There is a reluctance on part of officials in adopting new platforms as they lack familiarization with digital files and platforms. Sometimes officials fear losing stranglehold over the established system; this also acts as a barrier.
Lack of widespread digital literacy in hinterlands also poses a challenge. So, solutions have to be so simple and wherever possible in local languages so that even an Indian at the last mile can use them with confidence. New forms of online frauds have made a section of the population sceptical about using digital initiatives. Saving citizens from online frauds, particularly financial frauds, will be a litmus test which we must pass in order to create a positive environment regarding adoption of digital services.
We should not let such challenges break the momentum that we gained during the pandemic. E-governance has a huge potential of bringing much-needed transparency and accountability in the public service delivery mechanisms and can help in uplifting citizen trust in public institutions.