Gangetic dolphins stressed due to noise pollution
Rivers should be utilized with more sensitivity towards the living beings in water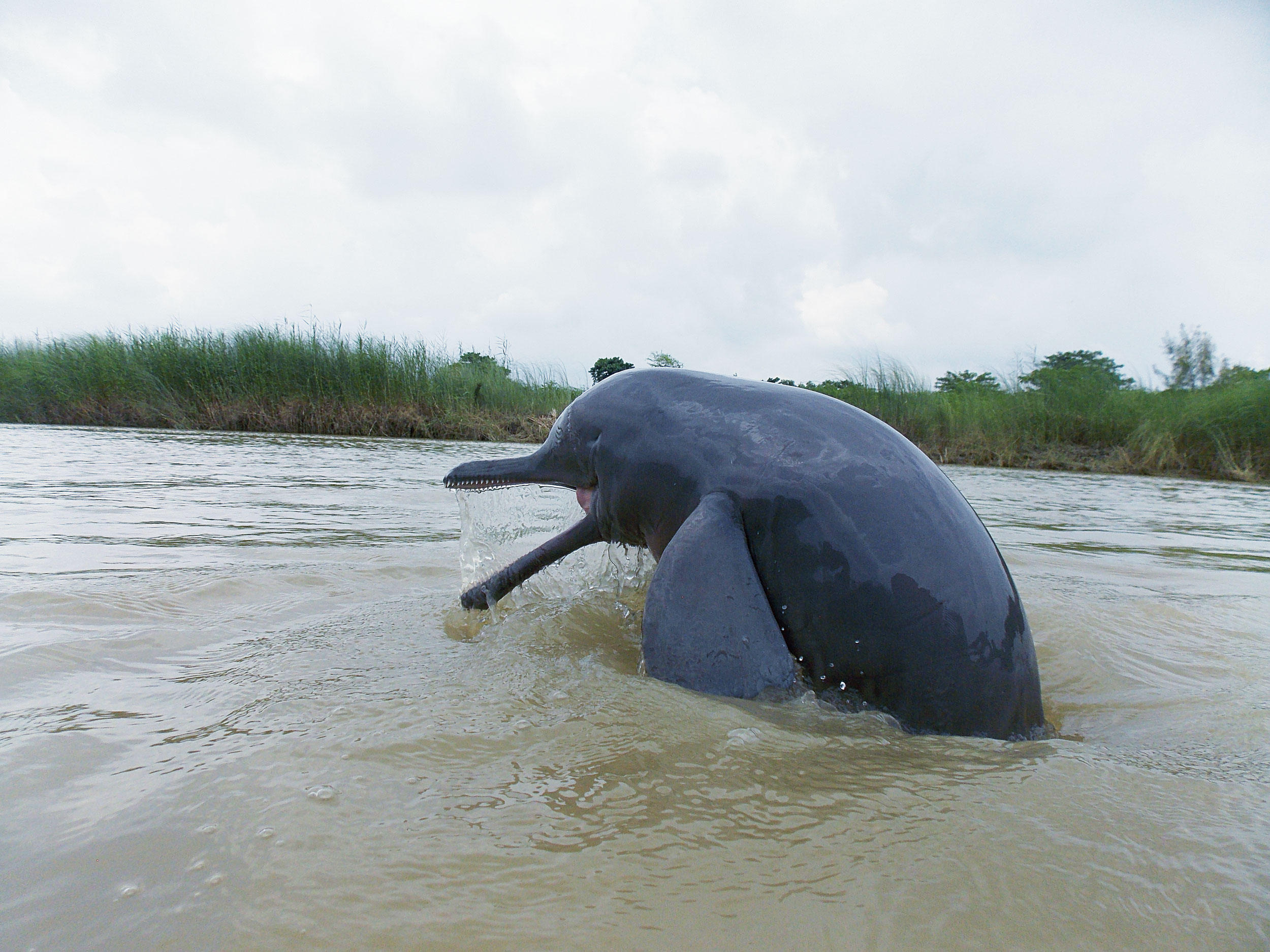 Increasing river traffic, the continuous honking and other high-frequency sounds emitted by large vessels have made it difficult for Gangetic dolphins to communicate amongst themselves
Telegraph file picture
---
Published 27.11.19, 08:24 PM
|
---
Sir — A new study has found that river dolphins are under a lot of stress because of the noise levels in rivers like the Ganga. The increasing river traffic, the continuous honking and other high-frequency sounds emitted by large vessels have contributed to the acoustics, making it difficult for the dolphins to communicate amongst themselves. The river dolphins are among the oldest known creatures in the world; it is a pity that having survived this long they face extinction owing to human depredations. Rivers should be utilized with more sensitivity towards the living beings in the water.
Ahana Jha,
Giridih, Jharkhand
Let the truth prevail
Sir — When history is written by politicians, a murderer can become a martyr or a murder an accident. This is precisely what happened in Odisha where a two-page brochure claimed that M.K. Gandhi died because of "an accidental sequence of events". The booklet has since been withdrawn by the government. Politicians cutting across party lines want to portray history from a perspective that suits their needs. How then is one to find out the historical truth? Be it the death of Subhas Chandra Bose, the assassination of Gandhi or the contributions of Tipu Sultan, history should not be distorted.
Abhijit Chakraborty,
Howrah
Sir — It was astonishing to read that M.K. Gandhi's assassination was portrayed as an 'accident' in a booklet published by the Odisha government. How is it that a government led by Naveen Patnaik, who is not a proponent of Hindutva, issued such a booklet? None can deny the fact that the Father of the Nation was shot to death by a rabid Hindutvavadi. This kind of contortion of facts should be vigorously resisted. Gandhi's life is an important part of every Indian's memory, it cannot be erased so easily.
Obaidul Hoque,
Calcutta
Sir — The distortion of history can have devastating consequences. While a government booklet described the murder of M.K. Gandhi as an 'accident', politicians are hailing the killer of the Father of the Nation as a "patriot". What angers me the most is that young children are being exposed to such false facts. It is time people take strong action against such manipulation of history.
Ali Reza Sk,
Birbhum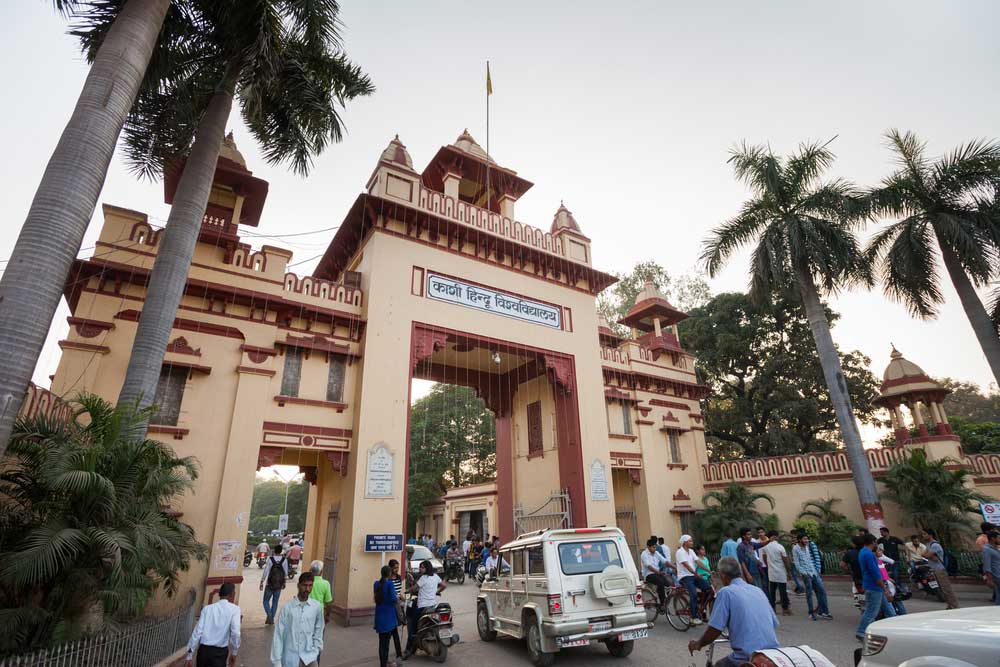 Boundless merit
Sir — It is unfortunate that a section of students at the Banaras Hindu University, clearly trapped by narrow religious dogma, have opposed the recent appointment of the assistant professor of Sanskrit, Feroze Khan, owing to his religion. However, it was a relief to find out that dozens of students, social activists and artists in Varanasi vehemently condemned the malicious act and expressed solidarity with Khan. This reflects the traditional values of India that place humanity above religion. It was disheartening to learn that Khan might be transferred after all.
The merit of teachers should be judged by their competence in teaching, their ideals and value system. It is even more laudable that Khan's family did not let religion come in the way of learning Sanskrit. Educational institutes are supposed to advance learning and cultivate liberal ideas. They must not encourage fanatic behaviour. Moreover, the Constitution guarantees the right to equality to all citizens. One thus hopes that Khan will be allowed to teach with dignity.
Pramatha R. Bhattacharya,
Calcutta
Sir — It is a matter of great concern that students are dictating terms to the management of the BHU about the appointment of faculty. How can a person adept in Sanskrit be barred from teaching because of his religion? Language cannot be the domain of a particular sect or religion. The BHU authorities must deal with the matter sternly, and ensure that the protesting students apologize to Feroze Khan. If the rumour that Khan could also be transferred to the Samhita and Sanskrit department at the Institute of Medical Sciences on campus as a "middle path" is true, it will be unfortunate indeed.
Shovanlal Chakraborty,
Calcutta
Sir — We seem to be rapidly sinking into a cesspool of fanatical differences and discrimination. The latest row over the appointment of Feroze Khan as a Sanskrit professor at the BHU mirrors the times when even languages are compartmentalized into "ours and theirs". Instead of lauding Khan for learning Sanskrit so well that he can teach it at a prestigious university, students are protesting and boycotting his classes. This is reprehensible. Rather, we should be proud of India's composite culture.
Tarique Ansari,
Bangalore