Gandhi and the RSS had a conflicting relationship
It was ironic when the incumbent prime minister, Narendra Modi, a former RSS pracharak, paid homage to Gandhi on his 150th birth anniversary and the countrymen applauded the act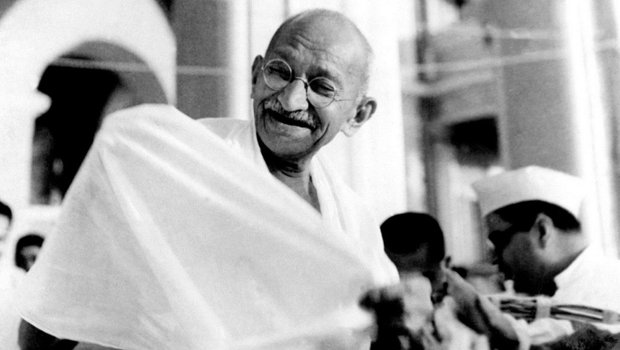 Mahatma Gandhi's image has been appropriated by the Congress for its own advantage.
Wikimedia Commons
---
Published 03.10.19, 06:45 PM
|
---
Sir — In the article, "Gandhi and the RSS" (Sept 28), Ramachandra Guha has competently summed up the conflicting relations between the Rashtriya Swayamsevak Sangh and M.K. Gandhi. Going by historical records, Guha has cited numerous instances where the RSS tried to undermine Gandhi's endeavours to unite Hindus and Muslims. In fact, M.S. Golwalkar, the then RSS chief, admired the Nazis so much for their concept of racial purity that he deemed it "a good lesson for us in Hindustan to learn and profit by". He identified Muslims, Christians and communists as the enemies of the country.
It was, therefore, ironic when the incumbent prime minister, Narendra Modi, a former RSS pracharak, paid homage to Gandhi on his 150th birth anniversary and the countrymen applauded the act. People must remember the past — they should ask whether the prime minister and his associates have really forsaken the RSS ideology. This, of course, seems doubtful. Why else has no visible action been taken against Pragya Singh Thakur, who endorsed the assassin of Gandhi, Nathuram Godse, as a patriot? The fact that she is still a member of parliament from the Bharatiya Janata Party speaks volumes about the path that the BJP has chosen.
Jahar Saha,
Calcutta
Sir — For the most part, Ramachandra Guha's piece on M.K. Gandhi and the RSS reads like the typical annual tribute to Gandhi on his birth anniversary. But the author rightly highlights a few facts that convince readers that the RSS is presumably the lone culprit for promoting communal discord in this country. Indeed, this group had misled Gandhi regarding its agenda concerning the Hindu-Muslim issue in India.
But is it not equally true that Gandhi, perhaps unawares, did end up helping the RSS in forging its ideology of Hindutva? In fact, in his early years on the political scene, his opinions on religion were sometimes contradictory. He could have personally believed in the equality and compatibility of all religions. But this does not explain why he warned his son, Manilal, against marrying a girl from the Muslim community, claiming that their union would be 'contrary to dharma' and the couple practising their respective religions would be "like putting two swords in one sheath". Guha must be well aware that Gandhi's philosophy had evolved over time.
Gandhi's image has been appropriated by the Congress for its own advantage. Perry Anderson seems to have rightly noted that Gandhi's appearance on the political scene "not only gave [the Congress] a popular basis it had never possessed before but injected a massive dose of religion — mythology, symbology, theology — into the national movement". This issue merits serious attention.
Nirmal Bhattacharya,
Hooghly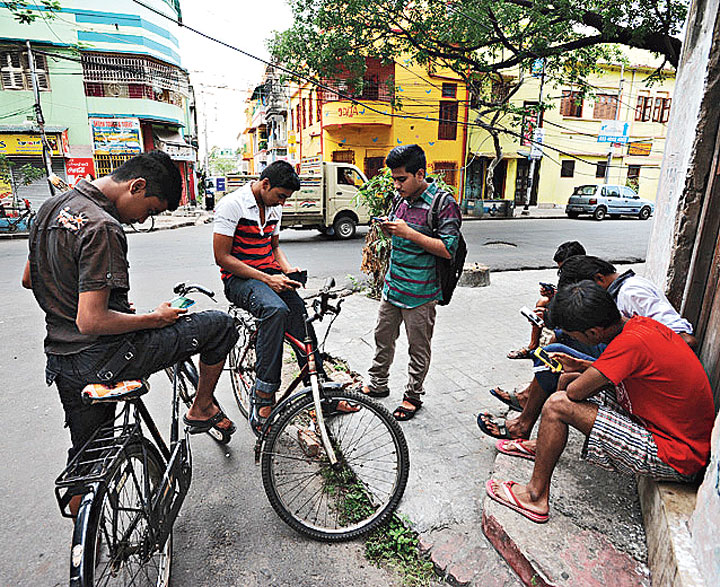 New rules
Sir — Manchester has reportedly opened the world's first slow lane for pedestrians who walk while looking at their smartphone screens. About 75 per cent of British people have admitted to being guilty of this practice. In India, too, it is difficult to walk down roads or use public transport without bumping into people who have their eyes glued to their mobile devices. This causes grave inconvenience, especially in a country like India where the population is massive. Until such a novel system of managing traffic is implemented here, pedestrians would do well to keep their eyes and ears open while on the road.
Ishani Roy,
Calcutta
Truly noble
Sir — One salutes the senior civil police officer of Kerala, Aparna Lavakumar, who shaved her head and donated her knee-length hair for making wigs for cancer patients. Lavakumar took this step only after ascertaining that tonsuring is not against any code in the police manual. This is not the first time she donated her hair. Earlier, she used to cut it short.
Ordinary citizens are often terrified of the police. Some even paint all policemen with the same brush and dub them corrupt. Before her recent gesture, Lavakumar challenged this notion when she sold off three of her gold bangles to help a family settle a hospital bill and get the body of a deceased relative released. The 46-year-old widow and mother of two daughters has said that "real heroes are people who donate their organs for the needy". The government should take a cue from this and promote the idea of organ donation among the masses as well as political leaders.
Bidyut Kumar Chatterjee,
Faridabad
Sir — Cancer patients often lose hair as a side effect of their treatment. This makes many of them struggle to come to terms with their changed appearance. In this context, Aparna Lavakumar's gesture is particularly significant. Not only did she donate her hair for making wigs for cancer patients but her tonsured look also made a powerful statement against the social stigma that cancer patients have to suffer because of hair loss.
Ahana Sarkhel,
Calcutta
Sir — There are many temples in India where people get their heads shaved as a ritual. The authorities concerned should follow in the footsteps of Aparna Lavakumar, who donated all her hair for cancer patients, and contribute to the noble cause in a similar manner.
Janaki Mahadevan,
Chennai