For some, coffee consumption is a survival issue – quite literally
90 per cent of coffee is cultivated in developing economies, but its consumers are mostly in developed countries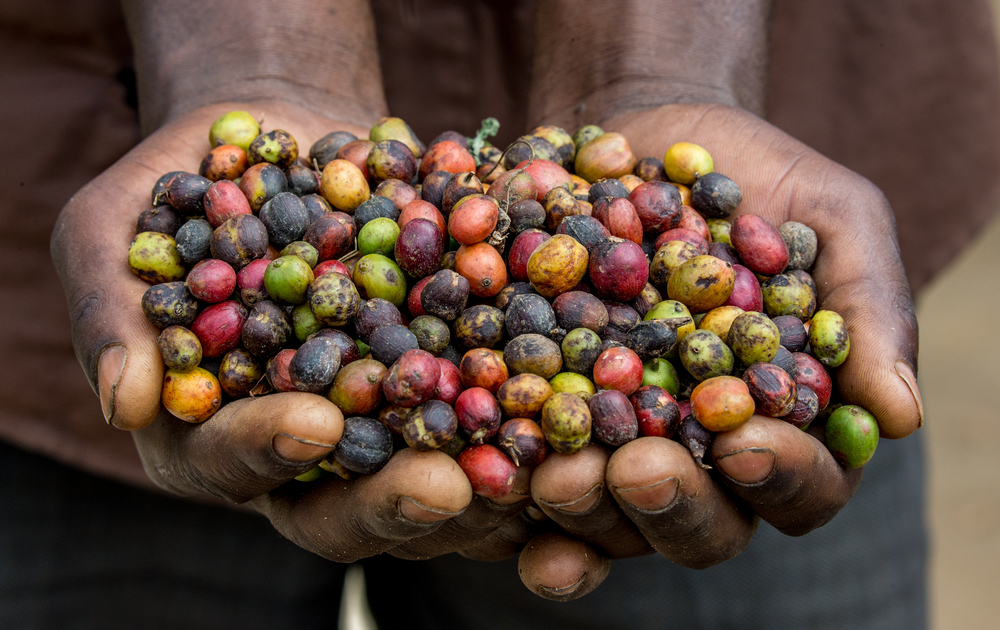 Switzerland plans to abolish its emergency stockpile of coffee — a measure taken between the two World Wars — on the grounds that caffeine is not essential for survival. But whose survival are they talking about?
(Shutterstock)
---
Published 21.04.19, 09:31 AM
|
---
Sir — Switzerland might soon lose its tag of being heaven on earth. The country has announced plans to abolish its emergency stockpile of coffee — a measure taken between the two World Wars — as caffeine, the Swiss authorities think, is not essential for survival. Whose survival are they talking about? Almost 90 per cent of coffee is cultivated in developing economies, but its consumers are mostly in developed countries. Price declines can be devastating for small farmers who lose out to big multinationals anyway. Coffee may be a luxury for some, but for others it is a matter of life and death.
Kavita Ghosh
Calcutta
Real story

Sir — The ministry of drinking water and sanitation would like to place on record its response to the claims made in the article, "The truth about Swachh Bharat", which was published on April 18. The piece talked about the progress made under the Swachh Bharat Mission (Grameen) and the veracity of the findings of the National Annual Rural Sanitation Survey 2018-19.
The piece compares the nationwide 90,240 household survey — NARSS — conducted in over 6,000 villages with a study of four states conducted by Research Institute for Compassionate Economics that surveyed merely 1,558 households in 157 villages in the four states. Surprisingly, the piece seems to attach greater credibility to this statistically insignificant and non-representative sample survey than the large-scale NARSS survey.
It is relevant to mention here that the methodology and processes of NARSS have been developed and approved by an empowered and independent Expert Working Group comprising leading experts on statistics and sanitation which includes Professor Amitabh Kundu, Dr N.C. Saxena, the World Bank, Unicef, BMGF, Water Aid India, ministry of statistics and programme implementation, among others. The EWG oversaw the survey process. Some of the members also conducted field visits to validate the data collection process and conduct a thorough quality check on the results.
The piece calls the nationally representative and expert validated NARSS survey "statistical jugglery" while endorsing the statistics of the RICE survey, which was found to be rife with gaps in methodology as well as bias of the surveyors that was evident in the design of the questionnaire itself. These gaps have been highlighted by this ministry in detail through a media statement that was published on the Press Information Bureau website on January 9, 2019.
NARSS 2018-19 is the largest independent sanitation survey in the country to date, making it the most representative sanitation survey in India. The survey has found toilet usage in rural India to be 96.5 per cent. Two more independent surveys conducted in the past by the Quality Council of India in 2017 and the National Sample Survey Office in 2016 also found the usage of these toilets to be 91 per cent and 95 per cent, respectively.
These results speak for themselves and cannot conceivably be achieved without true behaviour change happening at the grass roots. The claims made in this opinion piece about the programme being focused on toilet construction rather than behaviour change, therefore, seem to be either ignorant or prejudiced. The piece goes as far as a 2008 study to debunk a programme that was launched only in 2014. Glaring inconsistencies such as this, aside from quoting anecdotal incidents in an attempt to debunk statistically proven results, point further to the obvious bias of the authors.
The Swachh Bharat Mission (Grameen) is a people-led sanitation movement in rural India and is on track to achieve an open defecation free India by October 2019.
Yugal Joshi
Director, IEC,
Swachh Bharat Mission,
Ministry of Drinking Water and Sanitation
Parting shot

Sir — Restaurants are increasingly replacing finger bowls with wet tissues. This is convenient for them as it saves time spent on cleaning, but it adds to the generation of solid waste. A little effort can go a long way towards saving the environment.
Rima Roy
Calcutta