For Facebook, it's business as usual
Has competition forced Zuckerberg to opt for correctives?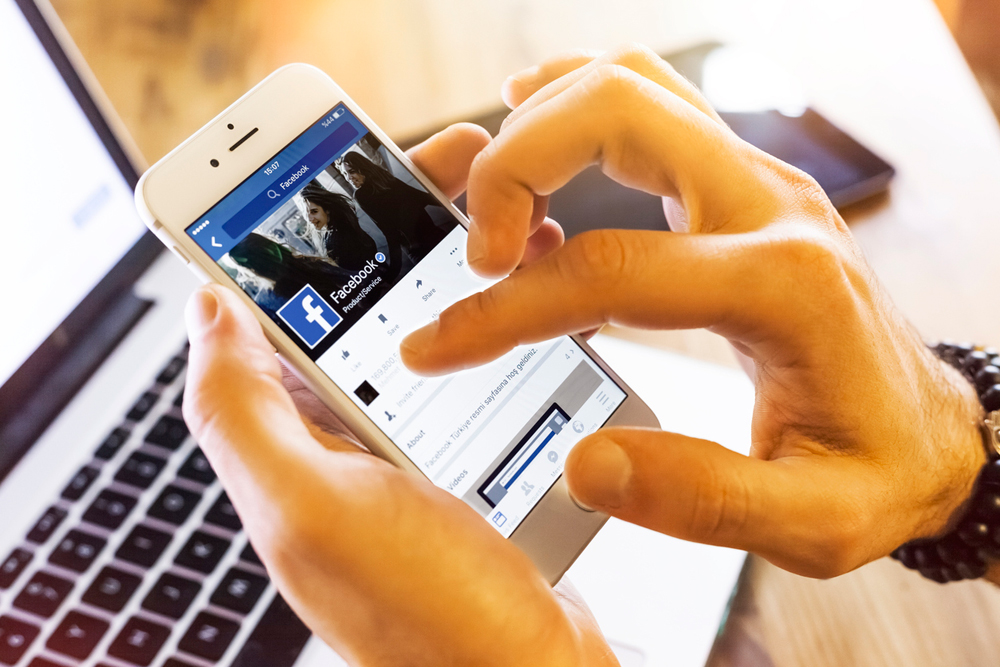 ---
---
Sir — The social media giant, Facebook, finally seems to be taking action against political manipulation of data by removing fake accounts. Yet, its founder, Mark Zuckerberg, had admitted data manipulation as far back as 2014. But nothing was done to prevent it. Funny how the recent steps come at a time when alternative sites like Mastodon have started gaining popularity as decentralized and democratic spaces that are independent of corporate and government manipulation. Has Facebook realized that businesses can gain from being ethical or has competition forced it to take corrective steps?
Asha Mishra
Calcutta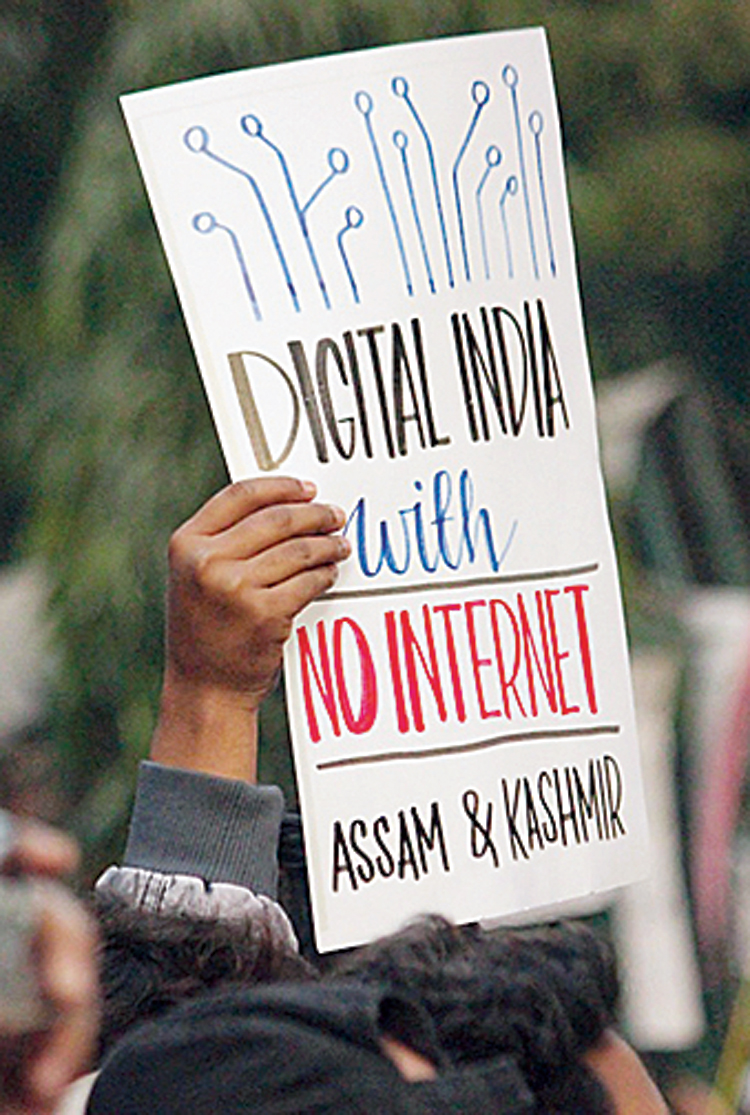 Access denied
Sir — The suspension of internet services in parts of the Northeast, such as Assam, and other regions across the country proves that India deserves the title, 'internet shutdown capital', given to it. In 2018, internet service was cut 134 times and this year, so far, India has experienced 93 shutdowns, according to a Delhi-based non-profit legal services organization, Software Freedom Law Centre. This number is huge, especially when compared to the country that ranks just after India: Pakistan had 12 shutdowns in 2018. Even Syria — notorious for its undemocratic ways — had only one instance of internet shutdown last year. The Indian Constitution guarantees the right to freedom of speech and expression to every citizen. Social media is an important means for people to express their opinions on various topics. An internet clampdown by the government is nothing but an attempt to crack down on dissenting voices.
In 2016, the United Nations declared that it considers access to the internet to be a human right. In fact, Kerala became the first state to declare internet access as a basic human right. The shutdowns across the country have not only left ordinary people miserable but also violated a fundamental human right.
The bans also belie the promise of the Bharatiya Janata Party government to boost the economy. The government's move has had an adverse impact on daily wage earners working for online services such as Ola, Uber, Swiggy and Zomato. The biggest irony is that the Central government that sold the dream of Digital India is the one responsible for shutting down the internet under the garb of maintaining law and order. It has now come to be expected that every time the government takes a controversial decision, it will shut down the internet. This is definitely not the image of India that we would like to show to the rest of the world.
Ritika Das
Guwahati
Sir — Displeased citizens of the nation want to know what is the meaning of peddling the idea of Digital India when the internet is being frequently shut down to silence dissenting voices. Kashmir has been living in darkness owing to a complete internet blackout for close to five months now. How is this situation any different from the declaration of an Emergency?
A.M. Lukhman
Kozhikode, Kerala
Help at hand
Sir — The report, "JU student kills himself"(Dec 20), is a reminder of how common student suicides have become. Newspapers are full of similar reports. According to a recent study, close to 8,00,000 people die owing to suicides every year and it is the second leading cause of death among people aged between 15 and 29. This is shocking.
There are several reasons why more and more people feel the need to take such an extreme step. One of them is that in nuclear families working parents often find it difficult to devote time to their children. These children are left to deal with the changes that they undergo in their growing years by themselves. They need someone to alleviate the stress associated with these sudden changes. Many a suicide can be prevented if people give time to one another. Instead, people spend all their time on social media.
Further, it might also be of immense help if there are active counselling platforms in schools, colleges and other educational institutions. Parents, too, should be participants in these platforms so that they know how to deal with children who need help.
R. Singh Sandhu
Amritsar
Sir — It is tragic to read how many youngsters commit suicide these days. Competent authorities should prepare a guideline or a list of symptoms that might hint at inner turmoil which can cause people to try to end their lives. Medical conditions such as depression — one of the things that may push a person to commit suicide — often go undetected until it is too late. Since there is stigma associated with mental ailments, people are also afraid of seeking professional help. One should not feel ashamed of being sensitive or having difficulty in coping with oppressive situations. Teachers and professors should play an active role in making students aware of the importance of reaching out for help.
Purnima L. Toolsidass
Calcutta