Far from sustainable
The Centre needs to come up with state-specific schemes and act as a facilitator in states progressing to realize their SDGs within a reasonable time frame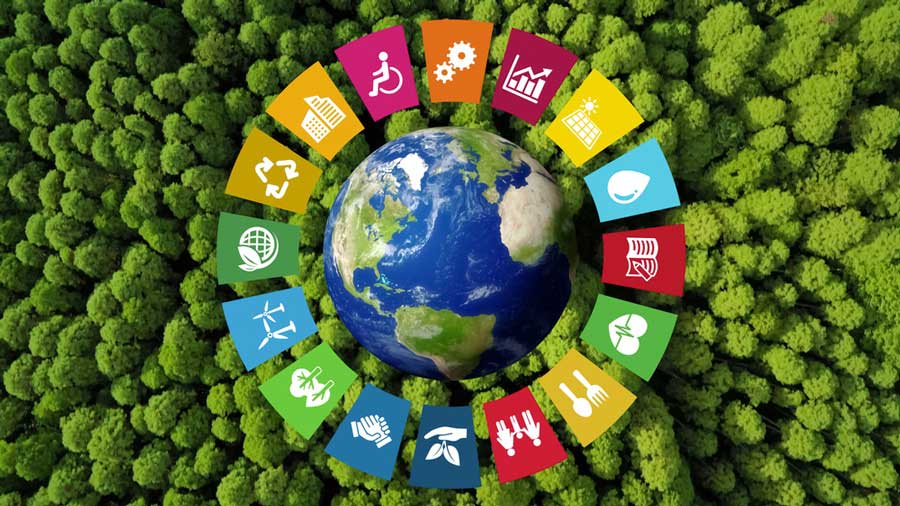 Representational image.
Shutterstock
---
Published 27.07.21, 12:21 AM
|
---
The 70th general assembly of the United Nations called on countries "to ensure that all people have the same opportunities to live a better life without compromising our planet" as part of its 2030 agenda and called them Sustainable Development Goals. The process of development is sustainable only if it is sustained environmentally, socially, and economically. Economic growth would be environmentally sustainable when the issues of climate change, water conservation and investment in renewable energies are addressed. Development is socially sustainable when it facilitates the growth of various marginal communities and cultures and when growth is fairly distributed in terms of quality of life, healthcare and education. Development is economically sustainable when growth generates "wealth for all without harming the environment".
Seventeen Goals were agreed upon by the UN to achieve the objective by 2030. As per the latest report (2021), India with a score of 60.1 ranks 120th amongst the listed 165 nations. India's rank corresponds to its per capita rank in GDP (122nd as per the latest report of the International Monetary Fund estimated on purchasing power parity basis). Hunger, poor public healthcare facilities, limited access to clean water and sanitation, increased economic inequality are some of the significant challenges that brought down India to such a low rank.
Following in the footsteps of the UN, the Niti Aayog developed an index of SDGs based on 14 goals and classified the states and the Union territories based on that index. The recent report of the Niti Aayog (2020-21) indicates a clear divide in India in terms of accomplishing SDGs: whereas the states in southern, western and northern India are above the all-India average, those in central and eastern India are lagging behind. Kerala, with a score of 75, tops the country whereas Bihar (52) continues to be at the bottom. Bengal (62) comes in between, 10th amongst the 18 major states. Bengal's relatively poor score can be attributed to the lack of civic amenities amongst the urban poor, stunted growth of children, anaemia amongst adolescents and pregnant women, lower wage for female employees, lower percentage of holdings operated by women as well as a lower percentage of renewable energy in terms of total installed capacity.
The plight of the urban poor is the single most important criterion that brought down the overall score of Bengal. The slums in Calcutta, Howrah and other congested towns have long been ignored as they matter less in vote bank politics when compared to people belonging to similar social strata living in rural areas. The percentage of urban households living in kutcha houses and the proportion of urban houses without drainage facilities in Bengal are much higher compared to the all-India average. Bengal is far below the national average in terms of the number of toilets constructed for the urban poor and in terms of installed sewage treatment capacity as a percentage of overall urban sewage generated. Other than Calcutta, its surrounding agglomeration and Siliguri, Bengal hardly has any city worth naming. That only two airports are functional in a populous state is indicative of poor infrastructure.  
Bengal needs to introspect on why the prevalence of anaemia is high among children, young adults and pregnant women. The difference with other performing states may be marginal but in a state where the mid-day meal scheme for school-going children is taken seriously, where anganwadi schemes aimed at extending basic healthcare to pre-school children, adolescents and married women is so deeply entrenched, the high incidence of anaemia is counter-intuitive. The fight against malnutrition, anaemia and stunted growth needs attention to make development socially sustainable.
The lower wage of female employees vis-à-vis their male counterparts in Bengal is an indicator of the pressure on land for livelihood. The workforce available in the agrarian sector is far above the optimal requirement because of the high population density in Bengal. It is this pressure on land that explains the lower percentage of land holdings operated by women. There will be no solution to this problem till the time the surplus rural labour force is redeployed to the secondary sector. Bengal needs to concentrate on small and medium scale industries and on manufacturing units in rural and semi-urban areas.
So far as environmental issues are concerned, Bengal is below the national average on account of the percentage of renewable energy out of total installed-generating capacity and in terms of carbon dioxide saved from LED bulbs.
The Niti Aayog wants to promote competitive federalism amongst states to accomplish the SDGs. However, this is unlikely to work considering the pathetic financial condition of most of the states. The Centre needs to come up with state-specific schemes and act as a facilitator in states progressing to realize their SDGs within a reasonable time frame.