False fears
Even if large corporations can deal with their losses, it is unlikely that small businesses will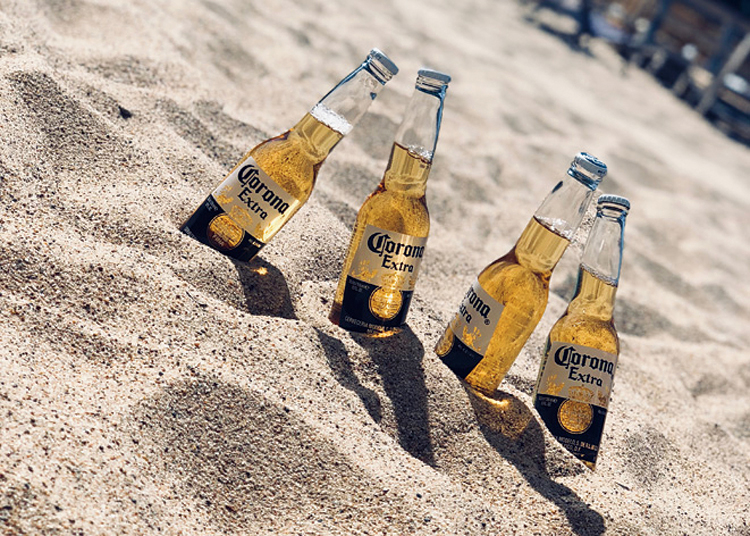 ---
---
Sir — At a time when thousands of people around the world are succumbing to the coronavirus outbreak, the manufacturer of Corona beer is allegedly facing its worst quarter in sales in a decade. It is clear that many consumers are associating the brand name with the disease. Last month, it was reported that the poultry industry in India lost Rs 13 billion within three weeks, owing to speculations on social media that chickens can spread coronavirus. Even if large corporations can deal with their losses, it is unlikely that small businesses will. All governments should raise awareness among citizens about the disease to dispel myths and rumours.
Abira Ganguly
Calcutta

Move forward
Sir — The verdict of the Supreme Court directing the Centre and the army to grant permanent commission to women army officers is a great victory for those who had been deprived of their due in spite of having served the nation with their exemplary sense of duty, courage and dedication ("March together", Feb 24 ). In doing so, the court upheld the verdict of the Delhi High Court's 2010 ruling.
The top court has rightly granted equal opportunities and benefits to female army officers that are enjoyed by their male counterparts, such as pensions, promotions and longer tenures. In this milestone ruling, the judges, D.Y. Chandrachud and Ajay Rastogi, dismissed the age-old, stereotypical and constitutionally flawed notion that physiological differences between men and women make the latter the weaker sex, unfit to carry out their tasks as competently as men. The bench also rejected the Centre's argument that social or familial responsibility and child-rearing would hinder the performance of women. It should be clearly understood that none of these is exclusively the responsibility of women. The verdict thus reinstated the right to equality guaranteed under Article 14 of the Indian Constitution.
It is surprising that the government thinks that women are not capable of operating in combat zones, when 30 per cent of the women officers in the country are now deputed to conflict areas. The Centre's theory that women officers will not be obeyed by the men in the army is also baseless. These days, institutions and organizations across the country — schools, universities, corporate companies as well as banks — are headed by women. The men working under them not only function efficiently but also cooperate with them just like all well-meaning colleagues do. The competence of a leader does not depend on gender but on one's personality and ability to guide others. Therefore, there is no reason why men would not accept women in command roles if their terms of service say so.
Pramatha R. Bhattacharya
Calcutta
Sir — Dismissing the Centre's objections in a landmark verdict, the Supreme Court directed the government to level the playing field and grant permanent commission to all women officers irrespective of their years of service within three months. The judge, D.Y. Chandrachud, also said that command positions in the army cannot be legitimately withheld from women.
This ruling that seeks to end gender bias in the army is in keeping with movements across the world asserting women's right to equal dignity and honour with men. History is replete with instances of courage displayed by women during wars and natural calamities. It is hoped that even though the defence ministry had opposed this view in court, there will be no further challenges to this progressive and far-reaching judgment.
S.S. Paul
Nadia

Danger ahead
Sir — It is unfortunate that an 18-year-old youth recently lost his life near Muzaffarnagar after he dived into a Ganga canal to shoot a TikTok video. Reports show that last year, the TikTok app had 1.5 billion downloads worldwide. Nearly 44 per cent of these downloads were done in India. This app has gained popularity among the youth because of its easy accessibility. It is surprising for the older generations that people quit their regular jobs to create TikTok content professionally. In Delhi, it is so common for young people to shoot videos at public places that the authorities at some monuments and shrines — the Jama Masjid, for instance — have to put up signboards prohibiting the making of such videos on the premises.
Yet it would be unfair to blame the youth alone for the irresponsible use of such apps and platforms. Adults, too, are so engaged on WhatsApp and Facebook on their mobile phones that they pay scant attention to the roads while commuting. They risk their own lives as much as those of others.
Ayesha Sarkar
Calcutta