Vivid picture: Declan Walsh's book on Pakistan
Eye on England: Subrahmanyan Chandrasekhar's notion of black holes; Sir Peregrine Worsthorne passes away; Marc Wadsworth's biography of Shapurji Saklatvala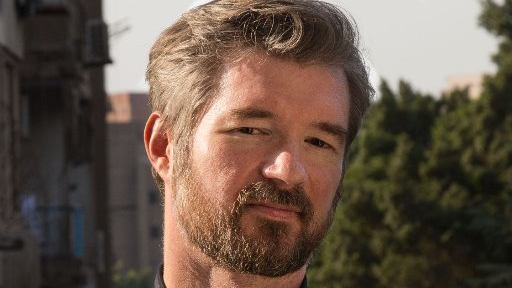 ---
Published 17.10.20, 12:58 AM
|
---
On the line to Cairo, I talk to Declan Walsh about his very engaging new book, The Nine Lives of Pakistan: Dispatches from a Divided Nation, which gives readers "a sense of being there". He was based in Islamabad for nine years for The Guardian and The New York Times but was expelled in 2013 for "undesirable activities" — a reference to his reports on insurgency movements in Balochistan. He has told the story of Pakistan through the lives of nine people, among them Asma Jahangir, "doyenne of Pakistan's human rights movement"; Salmaan Taseer, the Punjab governor who was shot by his own bodyguard; Chaudhry Aslam Khan, "Karachi's most famous cop"; and Abdul Rashid Ghazi, who died in the siege of the Red Mosque in Islamabad.
The picture he paints is of a violent and lawless land. "But I had grown to love Pakistan, too — a country of hidden delights, endearing absurdities and some of the closest friendships I had ever experienced," writes Declan, who was described in The New Yorker as a "tall, rakish, handsome Irishman".
Declan, who is moving from Cairo to Nairobi as chief Africa correspondent of the NYT, tackles two of my questions: why on earth did Pakistan send 10 young men to Mumbai in November 2008 to carry out such senseless slaughter? And surely someone in Pakistan knew Osama bin Laden was hiding in Abbottabad?
He says Pakistani intelligence, including the Inter-Services Intelligence, is not always very intelligent: "Are the puppet masters in full control of the puppets? Do they know everything that's going on? Are they turning a blind eye to certain things? Or do they subcontract policy to a group or an officer and let them use their own initiative; whether these tools that they have created are entirely in their control? Internally, the intelligence services are probably not as coherent as you might think."
Show the way
This year's Nobel Prize for Physics was shared by three people, including Roger Penrose of Oxford University, "for the discovery that black hole formation is a robust prediction of the general theory of relativity". But the first to come up with the idea of black holes was Subrahmanyan Chandrasekhar in 1930 while making the sea voyage from Bombay to England as a 19-year-old to take up a place as a postgraduate at Trinity College, Cambridge. This I was told in 2005 by Arthur I Miller, Professor of the History and Philosophy of Science at University College London, when I interviewed him about his book, Empire of the Stars: Friendship, Obsession and Betrayal in the Quest for Black Holes. The brilliant Cambridge astrophysicist, Sir Arthur Stanley Eddington, and others were convinced that all stars either blew themselves into smithereens or shrank until they became dense, "white dwarfs", small but solid. Chandrasekhar's radical notion was that a massive dying star "kept on collapsing and collapsing and collapsing" into a black hole which sucked in light and time and everything around it so that nothing could escape. It was rather like bath water disappearing down a plug hole.
Miller told me that Chandrasekhar, who won the Physics Nobel Prize in 1983, was eventually proved right.
Funny story
Another charming and eloquent editor of my acquaintance, Sir Peregrine Worsthorne, who was briefly editor of The Sunday Telegraph, has been in the news. "Perry", whose column was once essential reading for Conservative Party members, passed away last week, aged 96. Perry considered himself a maverick intellectual, and arrived in Argentina after the Falklands War but was denied the interview he sought with the country's new democratic president, Raul Alfonsin. The Sheraton in Buenos Aires was then brimming with 500 foreign journalists. I was then on the Daily Mail, whose editor, David English, sent me back to Argentina with instructions — as always — to get the first exclusive interview with Alfonsin. Thanks solely to the magic wrought by the Indian ambassador, Lakhan Lal Mehrotra, Alfonsin was warm and open when we talked for 90 minutes at the Casa Rosada. 
Perry wrote a long article explaining that the reason Alfonsin had granted an interview to an Indian reporter of no great consequence (very true) was because the president had wanted to be kind to a third world country. I passed on Alfonsin's pro-Indian sentiments to Mehrotra, who said quietly, "Let me see what I can do". Shortly afterwards, Alfonsin was invited to be chief guest at the Republic Day Parade in Delhi.
Stunning work
Marc Wadsworth's biography of Shapurji Saklatvala, the Communist who held Battersea North in London as a Labour parliamentarian from 1922-1923 and from 1924-1929, is a stunning work of scholarship. It took Marc 10 years to bring out the first edition of Comrade Sak in 1998. The revised second edition, just out, has new material on how MI5 spied on Saklatvala and his correspondence with Gandhi.
Marc, born in Birmingham of a Jamaican father and a Finnish mother with Indian ancestors from Bihar, he believes, has been a radical member of the Labour Party. He calls the book "a labour of love" but assures me it is not a hagiography. "He was wrong in his dispute with Gandhi" over how to achieve Indian independence. That said, Saklatvala, a member of the Tata family, was, in Marc's opinion, "the most important Indian fighter for independence outside of India in the 20th century, with Dadabhai Naoroji coming at the end of the 19th century".

Footnote
The Khushwant Literary Festival, which has been coming to London since 2018, was held digitally last week, opening with Sudha Murty telling Chetan Bhagat about her son-in-law. When Rishi Sunak — he is married to Murty's daughter Akshata — was made Chancellor of the Exchequer, he rang to give her the big news. "Explain that to me in Indian English," she responded, and appreciated the significance when Rishi said he was now "finance minister".