Poignant pictures by Derry Moore
Eye on England: Amartya Sen's memoir 'Home in the World', 'Garlic and Sapphires' by Ruth Reichl, Sam Pitroda on how India's EVMs can be hacked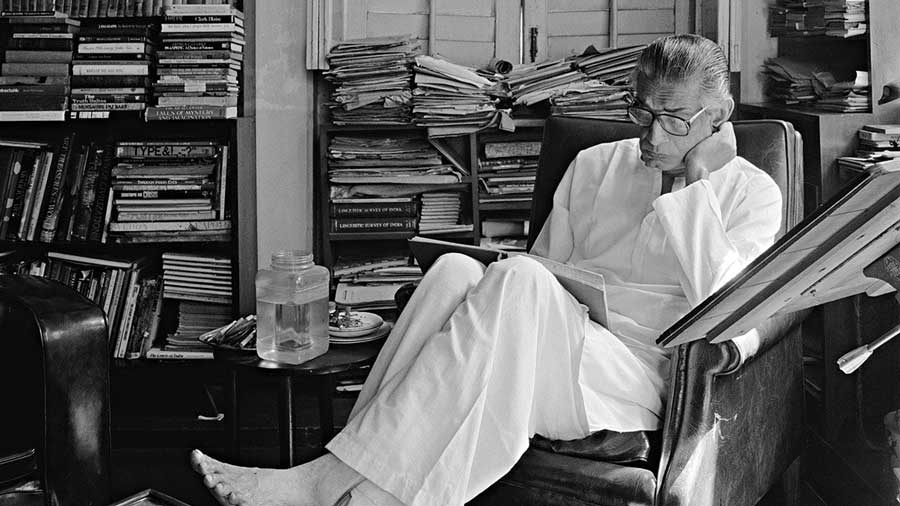 ---
Published 24.07.21, 12:48 AM
|
---
My favourite photograph of Satyajit Ray, surrounded by books and newspapers, was taken at his residence in Calcutta in 1980. What I hadn't realized was that this evocative black-and-white image was taken by the British photographer, Derry Moore. Born in 1937 into an Anglo-Irish aristocratic family and educated at Eton and Trinity College, Cambridge, the 12th Earl of Drogheda tells me he has never wanted to "trade" on his title.
When I meet Moore at his home in Notting Hill, he reveals he is planning an exhibition of his equestrian photographs, including horses from the Indian presidential guard taken in 2015. That was also when he photographed Pranab Mukherjee in the Rashtrapati Bhavan. In 1976, the first of his 20 trips to India, he photographed Indira Gandhi. He met Ray in Lucknow in 1977 when the director was shooting The Chess Players. But it was not until their third meeting that Moore was satisfied with his photograph. "His films influenced me tremendously — visually." In 1982, Moore photographed Soumitra Chatterjee in his green room in north Calcutta when the actor was doing an adaptation of Ivan Turgenev's A Poor Gentleman — "it was the best production of the Russian play I've ever seen."
Taken by The Autobiography of an Unknown Indian, Moore asked to photograph Nirad C Chaudhuri in Oxford in 1988 — "I've just finished rereading Thy Hand, Great Anarch!"
"I was rather disappointed that he wasn't in Bengali clothes," recalls Moore, who was rebuked "slightly" for not using his title. "The Bengali shawl creates a wonderful pediment for the head. One of the things that makes me so mad is the way people in India have abandoned Indian clothes. Now, people dress in the way that they dress all over the world — jeans and tee shirts and things."
Important lessons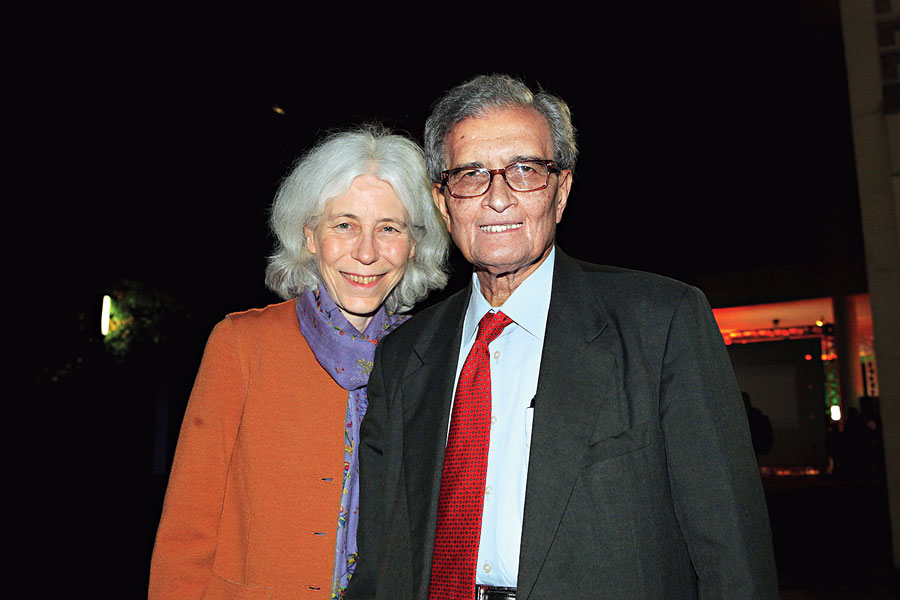 Amartya Sen's memoir, Home in the World, which he told me he was thinking of writing perhaps 10 years ago, is easily the most accessible of all his books. I remember he showed me around Trinity College, Cambridge, after taking over as Master in 1998 and took me to lunch at Hall where I noted mango chutney and poppadum were available. I am especially enjoying the account of his early period in Cambridge after he arrived as an undergraduate in 1953. He had to come by sea because his family couldn't afford the BOAC fare from Calcutta.
He was due to come to the United Kingdom from the United States of America next month to speak about the book but tells me he has had to postpone the trip until October because of the pandemic. He writes about his earliest memories of Burma and how people he remembers as gentle have been turned by persistent propaganda into "violent haters" of the Rohingyas. "There is a lesson here which is peculiarly important today in formerly secular India: the religious extremists have been very dedicated — even through governmental policy — in undermining inter-community relations and in threatening the human rights of Muslim minorities."
Incidentally, his favourite dishes include tagliolini con vongole, Szechuan duck, and "of course ilish mach" — but the latter "has to be cooked in proper Dhaka style with ground mustard".
Differently served
My first post-lockdown lunch at Ziani, an Italian restaurant in Chelsea, was with Theo Woodham-Smith, who does a wonderful job of promoting the arts and was the one to alert me to Derry Moore. The book she has been reading sounded so intriguing that I immediately ordered it — Garlic and Sapphires by Ruth Reichl. As the food critic of The New York Times, Reichl felt she had to be anonymous and so took to turning up in a variety of disguises, including Molly Hollis, the retired high school teacher, Chloe, the seductress, and Brenda, the downtown earth mother. Some outraged restaurant owners sought to get her fired. Her reviews revealed that she received cosseted treatment as herself and the worst table and poor service as a non-celebrity.
Technological challenge
One has to listen to Sam Pitroda, the tech guru to Rajiv Gandhi and Manmohan Singh, when he insists India's EVMs can be hacked. How? "Very simple. I'll tell you my view as a technocrat... it is not just about the equipment. It's the entire process — the logistics of shipping the equipment, storing the equipment, handling the equipment, upgrading the equipment. This technology is 15 years old and 15-year-old technology in my field is like 100-year-old technology. If this technology is not modified every two years it is obsolete."
Sam is in Chicago, his home for 55 years, but Zoom makes it possible to talk to him about his new book, Redesign the World: A Global Call to Action. His method of testing an EVM would be drastic: "I would give it to the global hacker community and say, 'Here it is. Hack it.' No point in saying, 'Oh, we did this five years ago, and nobody could hack it.' I want it done now." After the polls in West Bengal he is also scathing about the Election Commission: "Tell me which state has eight phases of elections? What was the need for it?"
Footnote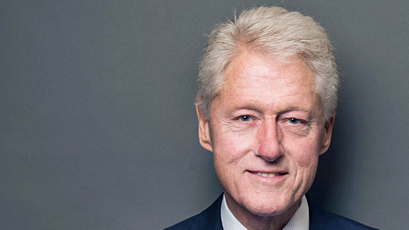 It is well known that Bill Clinton likes spicy Indian food, especially "butter chicken, sheekh kebab and Malabar fish curry". Now there is further confirmation in Downing Street documents released by the National Archives at Kew. When he came to the UK as the US president in May 1997, he politely turned down taking tea with the Queen and dinner with the PM, Tony Blair, at Chequers. Instead, he and Hillary wanted to try out an Indian restaurant. But Blair more or less forced Clinton to have dinner at the French restaurant, Le Pont de la Tour, near Tower Bridge.