Exams during Covid-19: Too many options can be a curse
Those who are in authority do not seem to understand that reducing the scope of choice alleviates stress at times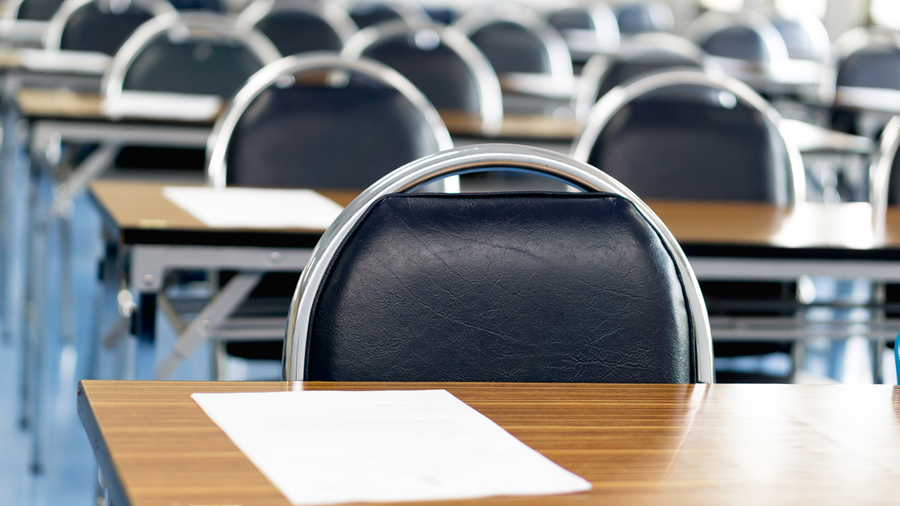 ---
---
In June, school students and their parents were faced with the 'curse of choice'. Board examinations for Classes X and XII could not be conducted on account of the spread of Covid-19 and the ensuing countrywide lockdown from March 24. When fresh dates were announced, several public interest litigations were filed in different courts to oppose the conducting of examinations under the Central Board of Secondary Education in July as this would expose schoolchildren to unnecessary health risks. The Council for the Indian School Certificate Examinations, though it is an autonomous body, proclaimed that it would abide by the ruling pertaining to the holding of CBSE exams in July, but also decided to put the ball in the court of the candidates and their parents. Students who were taking the Indian Certificate of Secondary Education and Indian School Certificate examinations were given the choice to not appear for the rest of the examinations even if the court allowed them to be held in July. In a journalist's words, the council had delivered a 'googly' with admirable dexterity.
Normally, we would associate choice with freedom and democratic principles. However, long before Barry Schwartz's The Paradox of Choice was published, those who had read psychology even at an elementary level were familiar with the stress of 'conflict' resulting from the need to make choices in life. Strangely, acute discomfort can also arise out of having to make a choice between two pleasurable options. Buridan's dramatic example was that of a donkey who died because it could not choose between two stacks of hay which were equidistant from the post to which it was tied. Think of a diner at a restaurant, who is taking forever to choose from the long list of delectable items on the menu. She finally decides to order after having changed her mind several times. But when the selected dish is eventually placed on the table, she is acutely disappointed as she perceives the other dishes on the table to be far more attractive. This predicament can be found in other situations of varying importance, such as choosing between equally attractive holiday destinations, courses of study, institutions, jobs and so on. In this context, someone interestingly mentioned that she had found it difficult to choose between two of her ardent suitors.
Conflict also arises from having to choose between two or more negative options. Should you go for a risky surgery or live with pain? Should you brave the coronavirus and sit for a set of exams which will fetch you better grades, or should you play it safe and be resigned to comparatively poor grades obtained in the school tests? In life, one is constantly called upon to make choices, each of which has both positive and negative aspects. This is termed 'multiple approach avoidance' conflict in the jargon of psychologists.
Taking a decision is sometimes tougher than solving a problem. When you are faced with a problem you are aware of your goal. Your task is to find a solution or a path to that goal. Contrast this with decision-making. An indecisive person dithers because she cannot predict the outcome of her choice and she constantly agonizes over the 'road not taken'. But a competent leader must be decisive. People cannot repose faith in a leader who does not have a mind of her own, keeps wanting to please different factions and keeps changing her decisions. Of course, this does not mean that leaders should be authoritarian and take decisions unilaterally. It is only after consultations and listening to different views that a good leader arrives at a well thought through decision. This decision — and, where possible, the logic on which it was based — is then conveyed clearly to all concerned. However, if the decision does not yield favourable results, the leader must admit that it was a mistake. Nobody can take correct decisions consistently, but a leader will not be respected if she tries to defend a wrong decision and blames other factors for the consequences.
Returning to the matter of the CBSE and ICSE/ISC board examinations, many of us could not fathom why the remaining papers were scheduled for July when everybody knew that Covid-19 cases would be growing exponentially then. Sure enough, there were strong parent lobbies against holding examinations at this time. As mentioned, the matter reached the courts. While waiting for the verdict, schools, boards and students fervently prepared for the exams in their respective ways — sanitizing, planning or re-revising — in the event that they did take place.
Meanwhile speculation was rife and newspapers carried the views of parents, students and teachers: were they 'for' or 'against' the holding of examinations in July? Just before the court order, newspapers reported that the majority of students were indeed planning to sit for the exams. Since the council had allowed candidates to change their minds till the very last minute, the 'curse of choice' struck with full force. The agony of choosing was demonstrated by a candidate in my school who changed her entry 12 times. Those who are in authority do not seem to understand that reducing the scope of choice alleviates stress at times. Incidentally, recent studies have established that 'the more choice we're faced with the more likely we will make a poor decision'.
Finally, on June 25, the CBSE informed the Supreme Court that the scheduled exams would not be held in July. However, the Class XII exams would be held on a future 'conducive date'. Candidates would decide if they wish to sit for these exams, but if a student does write the exams, the results would count even if her grades turn out to be poor. At the time of writing this, the CISCE was yet to give its prescription. It appears that the hapless candidates of the 2020 board examinations will, for a while, remain under the 'curse of choice'.