Egg-shaped Easter candy is the favourite this season
AMERICAN DIARIES: 3000 cherry blossom trees in Washington and why fuchsia pink will be favoured this season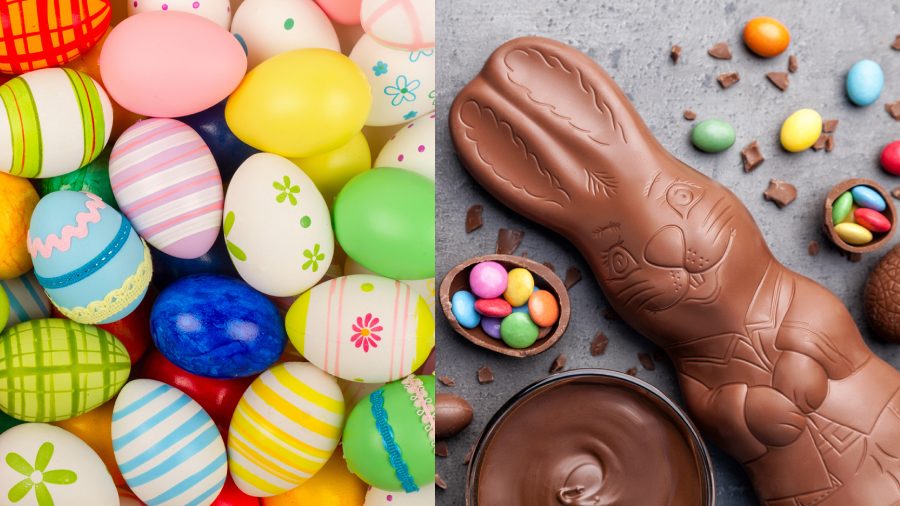 Representational image.
File photo.
---
Published 23.04.22, 12:28 AM
|
---
Sweet celebration

Easter was celebrated on April 17, welcoming spring with marshmallows, chocolate and the Easter Bunny, a symbol of rebirth. Religious reasons aside, Americans prefer chocolates during Easter over Halloween.
The grocery delivery platform, Instacart, surveyed Americans and found that people favour Easter candy out of all the seasonal sweets, specifically egg-shaped ones. Cadbury Easter Crème Egg and Reese's Peanut Butter Eggs take the number one and two spots, with jelly beans coming at number three. Peeps, which is a bright yellow, chick-shaped marshmallow candy, is the least favourite but is still purchased in large quantities during this time.  
However, the Easter basket could not escape the inflation in the country. The New York Post found that the average price of a basket has gone from about $50 to $60 in the last couple of years.
 However, Easter egg-hunting still remains a favourite tradition. In Michigan, a company organized an adults-only Easter egg hunt trail called "Fear the Bunny" that is meant to be a spooky journey through a dark, haunted forest.
 The Kardashians, who just released an eponymous new show on Hulu, showed off their Easter festivities on Instagram that included an egg-dyeing activity for the kids. The decor was Easter-themed in yellow and blue.
 
Dressed in pink

Spring is here and it is marked by the blooming of pink cherry blossom trees in Washington, DC. Every year, from mid-March to early April, the capital attracts more than a million visitors from all over for the National Cherry Blossom Festival. This year's celebrations were held for almost a month and ended on April 17.
Washington, DC has planted over 3,000 cherry blossom trees. They were originally a gift back in 1912 from the mayor of Tokyo, Yukio Ozaki, as a symbolic gesture of hope and friendship. The flowers bloom only for a short period of time, leading to a rush of visitors hoping to get a good look while it lasts. Travel + Leisure magazine says that the Tidal Basin area is the best place to spot the blossoms. If you don't like boat rides, the Mandarin Oriental hotel has an unobstructed view of the entire basin.
 In the spirit of the cherry blossom season, the Major League Baseball team, Washington Nationals, and the National Basketball Association team, Washington Wizards, unveiled new cherry blossom-themed jerseys. The MLB, in partnership with Nike, created a jersey with a pink trim and printed blossoms on the hat and jersey. "Washington, D.C.'s cherry blossoms represent hope and new beginnings, making them the perfect symbol of this Nationals team," the team's owner told CBS. The Wizard's jersey is bright pink, reminiscent of the pink hues of the blossoms.
 As the festival came to a close, a Sunday Easter service was hosted at sunrise at the Lincoln Memorial.


Easy money
 
The United States of America is going through the Great Resignation. Workers are quitting their jobs in hordes. A new Pew Research Center survey found that the top reason for quitting is low pay.
 In the throes of this crisis, a new way to make a quick buck has emerged in New York City where you can make $87.50 by barely lifting a finger. Regular city vigilantes can make this money by reporting idling commercial vehicles on the streets of NYC.
 The NYC department of environmental protection launched an initiative called "Citizens Air Complaint Program" in 2019. One needs to shoot a video showing the idling vehicle for at least three minutes and then post it in the city's online Idling Complaint System. CNBC tracked down some of these concerned citizens to learn how this has almost become a side hustle. A paediatrician made $36,000 doing this. NBC New York found another New Yorker who has made $125,000 reporting these idling cars.
 Idling vehicles emit toxic fumes into the air which is detrimental to both the environment and people's health. The department told NBC that it has already collected over $2 million in fines.


Set the tone

The herald of spring is marked by the return of pastel colours and flower crowns in fashion choices. Vogue has said that fuchsia pink will be favoured this season. The Coachella music festival also has drawn the attention of the fashion police.
 Coachella, which invites A-list musicians to perform on stage, is one of the most stylish events of the year. Celebrities and influencers partner with brands and set the trend for the rest of the season.
 Festival attendees have previously worn imitation Native American attire and even bindis on their foreheads until they were finally called out for cultural appropriation. Now the style is generally chic. Some fashion media outlets have noted that crochet, crop tops, chain belts and fringe skirts will dominate this year. Popsugar observed that many festival-goers wore Chanel pearl chains, backpacks, and boots; YSL gold logo earrings; and sunglasses from Burberry, Gucci, and Miu Miu.

Footnote
Ramazan, Passover and Easter intersected with each other over the weekend of April 15 this year, a rare occurrence that happens every 30 years or so. This shows the harmony between the three religions but also brings to mind the clashes and tensions. Christians celebrate Good Friday and Easter; Judaism celebrates Passover; Muslims began the month-long fasting and prayers for Ramazan earlier this month. Many religious groups have called attention to this overlap, asking for peace and harmony.