Eerie silence: undeclared emergency
The weaponization of sedition as well as of other draconian legislations can have only one intent: the stifling of expression of independent, critical opinion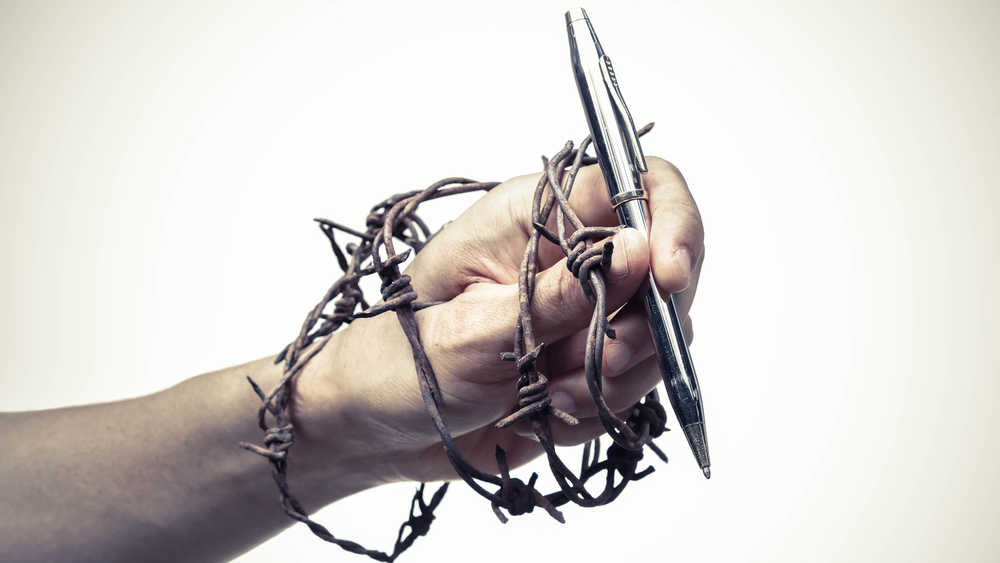 Representational image.
Shutterstock
---
Published 01.02.21, 01:20 AM
|
---
Is India in a state of 'undeclared emergency'? Several media organizations — the Press Club of India, Editors Guild of India, Indian Women's Press Corps, Indian Journalists Union are among them — think this is, indeed, the case. Their concerns cannot be brushed away. 'Democratic' India has developed a new brash rash of intimidating members of the fourth estate who still have the spine left to be objective and critical. Legal provisions, some of which are legacies of colonial law, are being blatantly used to impose a culture of silence.
Consider the latest transgression — the media bodies were protesting against this — of the slew of sedition cases filed against several senior journalists as well as a prominent member of the Opposition across five states for their alleged 'misleading' tweets on the violence and the death of a farmer during the disturbances on Republic Day. This particular incident reveals the dual nature of the challenge that confronts Indian media today. First, a partisan, competitive ecosystem and commercial imperatives are forcing journalists to express opinions that do not, on some occasions, reflect ground realities. The faulty interpretation of the death of the farmer — one of the accused acknowledged the credibility of the police version quickly — is a case in point. The occasional slip of veracity — this cannot be ruled out, as the Editors Guild rightly pointed out, during a fluid situation — has been exploited by a cynical administration to slap serious charges, ranging from sedition to the endorsement of communal tensions, against the accused. Yet, the twisting of facts by a media fraternity perceived to be the cheerleaders of the present dispensation is seldom scrutinized. This is unmitigated hypocrisy and intimidation. Worse, it has acquired a pattern. Data from the National Crime Records Bureau in 2019 indicated that there had been an astonishing 165 per cent rise in cases of sedition, many of which targeted journalists. The weaponization of sedition — a point that the Editors Guild has drawn attention to — as well as of other draconian legislations can have only one intent: the stifling of expression of independent, critical opinion not just by journalists but also comedians and citizens. This warrants serious reflection on the part of institutions that claim to be the custodians of democracy.