Editorial: Serve all
The transition of secularism to a utilitarian, everyday principle integral to public welfare could check the march of the politics of religion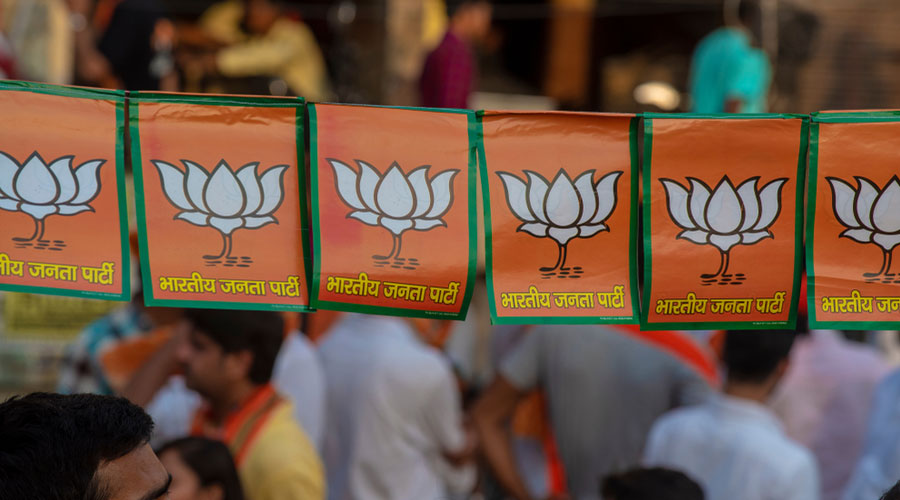 Representational image.
Shutterstock
---
Published 15.02.22, 12:46 AM
|
---
There must be a line separating the proverbial Church from the State. Yet, in the last few years, democratic India has witnessed the conflation of these two entities. Religion — religious polarization — has been turned into Statecraft under the aegis of the Bharatiya Janata Party. There have been numerous manifestations of this shrill religiosity. India's unique, inclusive body politic lies in tatters after being repeatedly assaulted by the votaries of majoritarian politics that has led to the creation of deep fault lines in society and polity. Violence, and discrimination against minorities, especially Muslims, have been normalized. Astonishingly, some of democracy's sentinels, such as the media, have been complicit in this transgression. Neither sporadic protests by citizens nor international censure — India has been ranked poorly in registers of religious freedom — has been able to leach the poison.
India's secular project is under unprecedented stress. This makes it imperative to reimagine this template for public dissemination. The nimbleness in thought that is necessary was, for once, evident in a recent statement by the Congress leader, Priyanka Gandhi Vadra. Responding to the prime minister's cynical criticism of the Congress for the humanitarian service that the party rendered to the poor severely inconvenienced by the sudden lockdown imposed by Narendra Modi's government, Ms Vadra accused the BJP of 'irreligiosity' by making the singular observation that religion is another form of public service. Ms Vadra's statement is sound both philosophically and politically. Taking her logic further, there is a case to also view politics as public service in a democracy: some of India's tallest leaders, M.K. Gandhi being an illustrious example, expounded this particular view of welfarism that has now sadly fallen into disrepair. If this tradition were to be renewed, it would enable citizens to demand accountability from elected dispensations, especially from a government that reaps electoral profit by weaponizing religion. The Congress and its allies must now go a step further and aim at dismantling the political bogey of religion perfected by the BJP by identifying the convergence of India's secular model with the rights of the people to demand service — seva — from their elected government. The transition of secularism from an epistemic construct to a utilitarian, everyday principle integral to public welfare could be one way of checking the march of the politics of religion.