Editorial: Negative
The principle of cherry-picking news goes against the ethics of the media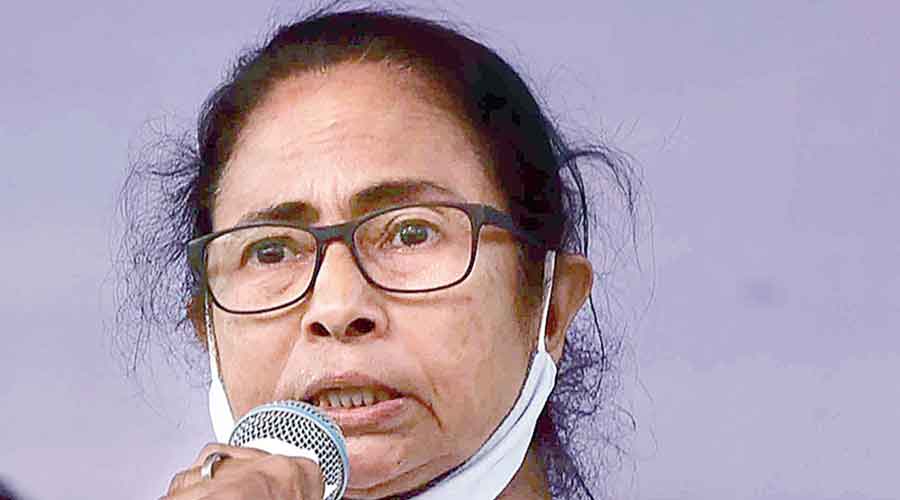 Mamata Banerjee.
File Photo
---
Published 12.01.22, 12:14 AM
|
---
No news may be good news for the cynic. Fortuitously, the chief minister of West Bengal does not appear to be one. On the contrary, Mamata Banerjee acknowledges the importance of 'positive news'. She has reportedly suggested that a greater number of news stories on, say, the importance of decongested spaces instead of those on deaths may help in an atmosphere of terror facilitated by the spike in Covid cases. In other words, news can be suitably weaponized in the collective battle against the virus. Not many would disagree with Ms Banerjee's considered opinion on the importance of news as a product or, for that matter, the need for optimism amidst the prevailing ambience of gloom. Yet, her prescription is not quite faultless. This is because the principle of cherry-picking news goes against the ethics of the media. After all, the fourth estate has the duty of presenting news to the reader or the viewer in all its shades — white, black or grey. Therefore, correct figures of Covid infection rates and fatalities along with efforts to contain the pandemic, be they by the State or by citizens, must be given equal space by bona fide news organizations. The selective dissemination of news — is this what Ms Banerjee has in mind? — would, in effect, be a form of curation or, worse, censorship. This kind of unnatural selection would lead to the creation of a lopsided picture of reality that may, in effect, complement the equally partial nature of the prevailing political discourse.
There is another reason to take notice of Ms Banerjee's remark. It is often believed that the threat to the independence of the media — the threat is very real in New India — usually comes in unambiguous forms: unscheduled income tax raids, hefty defamation notices or controversial legislations. That may not be the case always. A gentle nudge to the media to take up what is projected to be a responsibility for the greater good — such as the disproportionate emphasis on positive news — may be equally effective in stifling the media, preventing them from doing the job of providing unbiased information to the public.