Editorial: Far from progress
UP's draft population control bill exposes a regressive attitude towards children with disabilities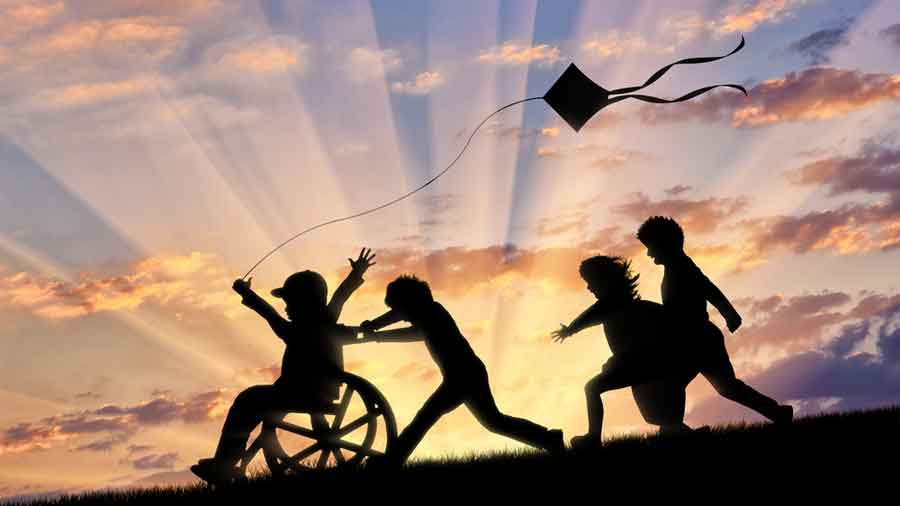 ---
Published 01.08.21, 01:13 AM
|
---
A law being formulated does not guarantee that it will be implemented or that it will change attitudes. The Rights of Persons with Disabilities Act, 2016 followed India's ratification of the United Nations Convention on the Rights of Persons with Disabilities, but the conditions of the target group show little noticeable change. Further, certain state governments appear to be untouched by the sensitization sought for by the UNCRPD and, supposedly, by the 2016 law. Population control measures demonstrate this most clearly. It would seem that the Uttar Pradesh draft population control bill aims to achieve the national target of reducing or stabilizing the population by 2045. Along with coercive and constitutionally questionable provisions intended to enforce a two-child norm, the bill makes a concession in the case of 'death or disability of child'. A third child will not be in contravention of the law when one or both children of a couple have died or are disabled.
From a state perfectly in tune with the Centre, this 'placing' of the divyang — the prime minister's label for the disabled — is deeply disturbing. Disability is equated, by implication, with death, exposing a regressive and dangerously discriminatory mindset. It is as if the equality and inclusiveness enshrined in the 2016 law and its enumeration of the responsibilities of governments and of society to ensure these did not exist. Rajasthan, too, has a law for population control with a similar provision. These provisions devalue the person with disabilities, singling him or her out as 'inferior', a burden, and outside the social mainstream. The Rajasthan law predates the 2016 one, but the UP draft bill has no such excuse. It not only institutionalizes the dominant attitude of Indians towards the disabled, but it also evades expectations of entitled government support by passing full responsibility on to the parents by 'conceding' a third child.
The 2016 law is far from perfect, but it could have evolved had there been an effort to implement its provisions by the Centre and the states. But it is obviously little more than a polite nod to the UNCRPD. The disappointment of the heads of government departments and agencies created for the aid of disabled people and of activists in the low budget allocation for this segment, especially in a pandemic year, indicates the Centre's casualness. States are little better. How much has been done for access in public spaces for the disabled, for special teacher training, for providing support to and information for underprivileged people with disabled children or, simply, for the understanding of problems, physical and otherwise? Perhaps the criticism that the UP draft bill has attracted will make other states planning population control laws — whether these are needed is another question — think twice. No law that discriminates against anyone on the basis of ability, community or any other principle, directly or indirectly, is acceptable. And without political will and sensitiveness, the best laws, too, will fail.