Editorial: Fall and rise
The real situation of the Indian economy is much more forbidding if one considers rising inflation and high joblessness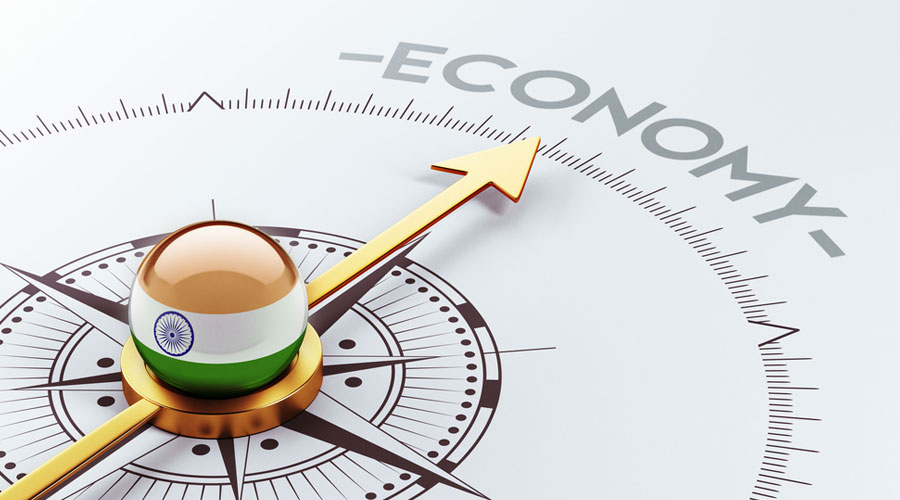 Representational image.
Shutterstock
---
Published 27.01.22, 12:35 AM
|
---
The current projections for the Indian economy's growth rate are estimated to be around 9 per cent. These are being highlighted by government sources as signs of a remarkable recovery in the shape of a 'V'. The nation's obsession with macroeconomic growth rates diverts attention from a serious discussion of other important macroeconomic trends. As Raghuram Rajan has pointed out, all the deep drops in production are marked by a V-shaped recovery. As such, the shape of the recovery means nothing. Indeed, diving a little deeper, many economists have pointed out that the recovery is more in the shape of the letter, K. The lower arm's decline implies that the poor have done worse while the upper arm's rise signifies that the rich have become richer. Moreover, the sizes of the two arms are vastly unequal. This unequal recovery is borne out by the latest Oxfam report, which estimates that in 2021, 84 per cent of all households experienced a fall in income while the number of billionaires grew from 102 to 142 during the same period. Other data reflect the budget management of a callous government where healthcare expenditure was reduced by 10 per cent from the revised estimates of 2020-21. There was a 6 per cent cut in the education budget, and the spending on social security schemes fell from 1.5 per cent of the total Union budget to 0.6 per cent. The collective wealth of the richest 100 people in India hit a record high of Rs 57.3 lakh crore. At the same time, the wealth owned by the bottom 50 per cent of India was a mere 6 per cent. During 2020, according to United Nations' estimates, 4.6 crore Indians fell below the poverty line into extreme poverty. According to an extensive survey conducted by a Mumbai think tank, the poorest 20 per cent of Indians experienced a 53 per cent slide in their incomes during the past five years. The next lower middle 20 per cent also experienced a decline of 32.4 per cent of their income in the same period. But the top 20 per cent, the study found, have seen improvements in wealth and incomes to the tune of 39 per cent.
The real situation of the Indian economy is much more forbidding if one considers the rising rate of inflation and the high rate of joblessness, especially amongst youth in the labour market. What is arguably the worst aspect of the current situation is that the impoverished and the deprived seem to have lost their voice — a voice that is critical in the running of an efficient democracy based on mass politics.