Editorial: Dumb it down
It might be a smart idea to buy a dumbphone — devices that allow users to make calls or shoot off texts only — which is making a comeback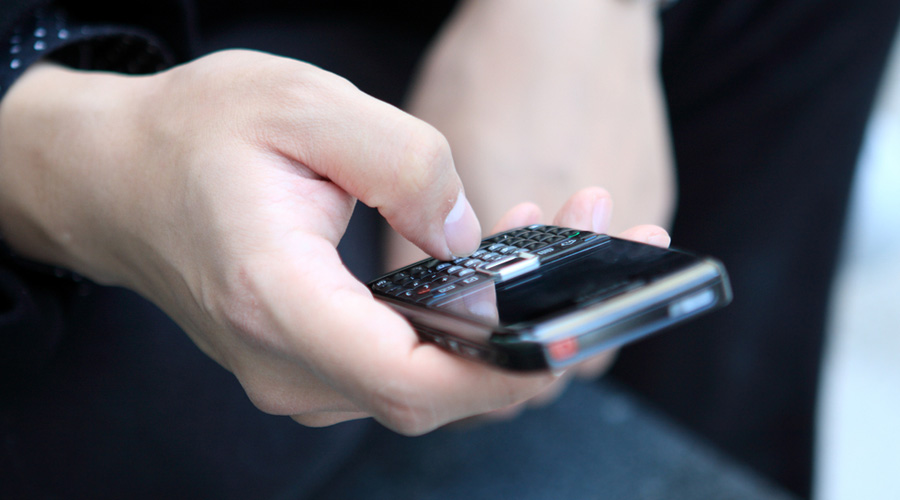 Representational image.
Shutterstock
---
Published 27.03.22, 12:11 AM
|
---
Is it better to be smart or to be clever? According to Statista, the current number of smartphone users in the world today is 6.648 billion. This means 83.72 per cent of the global population owns a smartphone. These phones bring the world into the palm of one's hand with access to internet and applications that allow people to perform a variety of functions, from navigating the city to banking and even monitoring one's health. But is being smart always clever? Smartphones have emerged as one of the biggest threats to privacy, tracking and disclosing personal data to tech giants, which are eager to cash in on the information for profit. That is not all. The smarter the phone, the worse its battery backup, ensuring that people are often unable to use their phones to make calls during emergencies, thereby defeating the original purpose of mobile phones. This is not to mention their fragility. Feature phones — the ones that allowed users to make calls and shoot off a text message only — were durable; there are tales of the proverbial 'dumbphone' stopping bullets whereas most smartphones cannot survive even a hard knock.
In fact, buying a dumbphone could well be a smart idea. Google searches for dumbphones jumped by 89 per cent between 2018 and 2021 and global purchases hit one billion units last year, compared to worldwide sales of 1.4 billion smartphones. Thanks to their low cost, feature phones have remained popular in the developing world. In sub-Saharan Africa, smartphones only overtook feature phones sales in the last two years and India still has at least 320 million feature phone users. It is legitimate to ask whether it is possible to survive in the twenty-first century without a smartphone. The Covid-19 pandemic made smartphones even more indispensable than they were before. The smartphone enables a range of tasks by minimizing human contact in these contagious times. But the feature phone is also catching up with technology. The Reserve Bank of India recently launched a programme that will allow feature phone users to make digital payments. While it might be premature to pronounce the end of humanity's love affair with the smartphone, the introduction of  further innovations on feature phones may insert an element of competition between the two warring brothers. The feature phone, after all, has one distinct advantage: a low price. That may turn the tide in some markets.
Perhaps this is also a time to reflect on the tyranny of 'smartness'. From phones to cities to children, nearly every entity is being goaded to become smart. But is that always a prudent — smart — decision? India's smart cities — planned spaces meant to improve infrastructure and services to make cities more liveable, economically vibrant, and environmentally sustainable — lack the element of community, a shared ethos, that keeps city spaces alive. This problematic push for smartness seems informed by a cultural affinity to speed and efficiency, which, in turn, help corporations and governments to reap profit. The return of the dumbphone — a yearning for a slower, flawed, but humane vision of life — could well be an act of resistance.