Editorial: Divided care
The gender discrimination in cancer care is deeply rooted in the culture of silence around ailments affecting women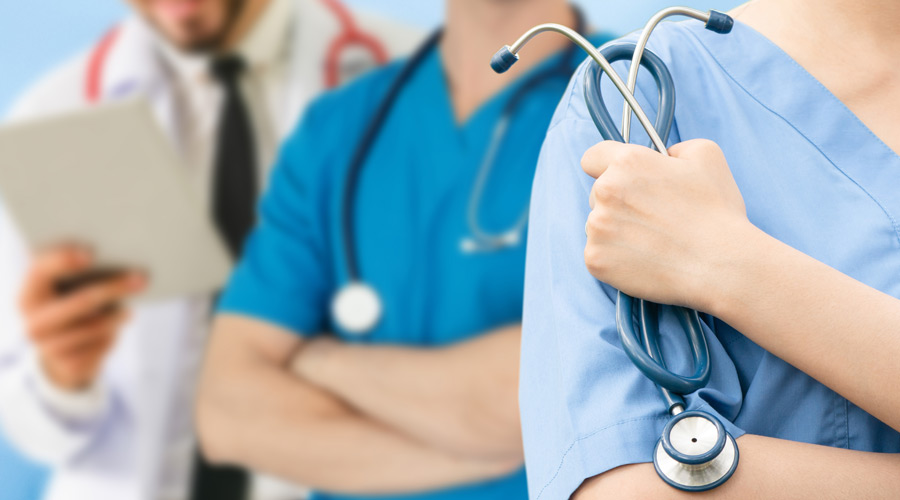 Representational image.
Shutterstock
---
Published 15.02.22, 12:51 AM
|
---
According to a study published in Jama Oncology, the global count of people who were diagnosed with cancer went up from 18.7 million in 2010 to 23.6 million in 2019. In the past few decades, India, too, has witnessed a steep rise in its cancer burden; approximately 11.5 lakh new cases are registered every year in this country, with the National Cancer Registry Programme estimating that one in nine Indians is likely to develop cancer in their lifetime in the age group of 0-74 years. But in spite of the worrying rise in disease incidence, cancer literacy and access to treatment continue to be woefully low. Poor screening modalities leading to delay in diagnosis as well as the prohibitive costs of cancer treatment — health insurance covering cancer treatment eludes most people — are some of the primary problems plaguing cancer care in India.
But cancer is far from a medical challenge. Socio-cultural factors, as pointed out by a new study, inform diagnosis and treatment as well. Data from the Tata Memorial Hospital, Mumbai, indicate that for two boys, only one girl received treatment for cancer. Between 2011 to 2021, boys made up 65 per cent of 18,394 children who received treatment at this hospital. This gender disparity is not uncommon: at the Homi Bhabha Cancer Hospital in Varanasi, 63 per cent of paediatric cancer patients were boys in 2020. The gender gap is somewhat less stark among the adult population with 58 per cent of 36,095 diagnosed adult cancer cases in 2018 being male. However, cancer screening for women is poor: the National Family Health Survey-5 found that fewer than 4 per cent women between 30 to 49 years of age in 22 states and Union territories underwent examination for breast cancer. Early detection and timely treatment can lead to recovery in almost 80 per cent of paediatric cancer cases, but data show that girls are less likely to be referred for diagnosis, hampering their access to even primary treatment. Unless there is an attitudinal shift towards female health, medical innovations in the field of oncology or even affordable treatment would disproportionately benefit male patients. The gender discrimination in cancer care is, in fact, deeply rooted in entrenched prejudice as well as the culture of silence around ailments affecting women. Greater literacy, gender sensitization and targeted healthcare plans for women could be some of the measures to address the persisting gaps in women's healthcare.