Editorial: Beyond digital
Digitization for health portability must be complemented by a simultaneous thrust to modernize physical health infrastructure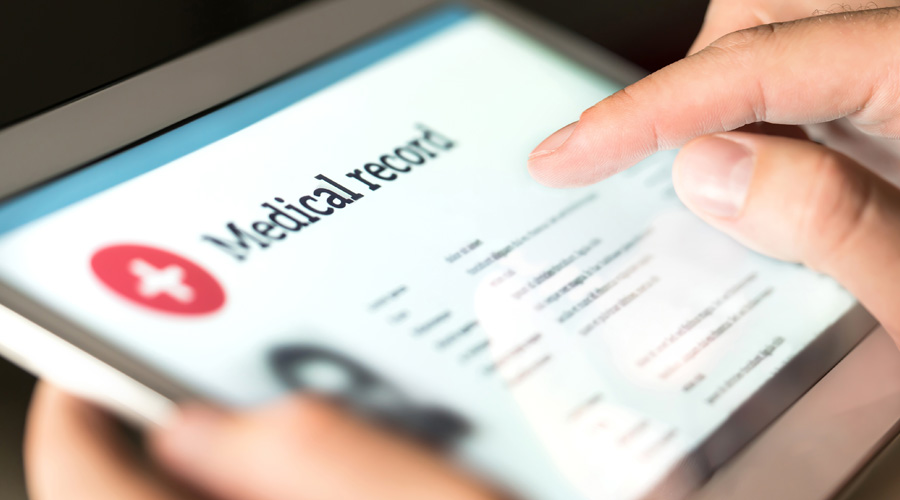 Representational image.
Shutterstock
---
Published 04.10.21, 01:10 AM
|
---
Erroneous diagnoses can be fatal. India's healthcare system has, for long, suffered from several ailments — poor accessibility and insufficient number of medical personnel are among them — for which no effective solution has yet been found. Instead, the government has now launched the Ayushman Bharat Digital Mission to digitize personal medical records using a unique health identification number and create national registries for doctors and health facilities across the country. The aim is to use portable medical records to facilitate interactions among health experts and improve monitoring of public health. The intent may be laudable. But this is not to say that the initiative is free from deficiencies. The reasons are manifold. First, there is concern that the scheme could further deepen the urban-rural divide in terms of access to healthcare. Rural India, comprising 65 per cent of India's population, struggles to get basic medical support — around 60 per cent of primary health centres have only one doctor while about five per cent have none — let alone possess such infrastructure as reliable internet connectivity to digitize medical records. India's poor digital outreach is also evident from previous digitization drives — until April this year, only two crore registrations for the Covid-19 vaccine out of the total of 14 crore had been made through the CoWin portal.
More importantly, digital enumeration has a chequered history in the country: prior to the pandemic, a report found that 102 million people, including children, homeless citizens and sexual minorities did not possess Aadhaar cards. The demands of diligent data entry are also likely to push an already strained, understaffed health sector to the brink. Given these constraints as well as the perpetual paucity of funds, it would be wiser to opt for a piecemeal approach. Digitization for health portability must be complemented by a simultaneous thrust to modernize physical health infrastructure along with the recruitment of trained physicians and supplementary staff, especially for rural India.
There is also an additional challenge. With the new personal data protection bill still pending before a joint parliamentary committee, voluntary registration for this centralized system is effectively being carried out in a regulatory vacuum. The lack of legally enforceable accountability is particularly risky in a sector dominated by vested private interests — 62 per cent of all Indian health infrastructure is private. The concern is not about patient confidentiality alone; without robust technological infrastructure and tight data privacy laws, even national security could be jeopardized — there have been reports of hacking attempts by China on the Aadhaar data base. In the absence of a comprehensive data law, the pursuit of digitization could bring its own pitfalls.