A different welcome: Easter celebrated in America
American Diaries: Cherry blossom in bloom; Greenpoint, the art hub that takes you on a treasure hunt; Covid vaccination and dating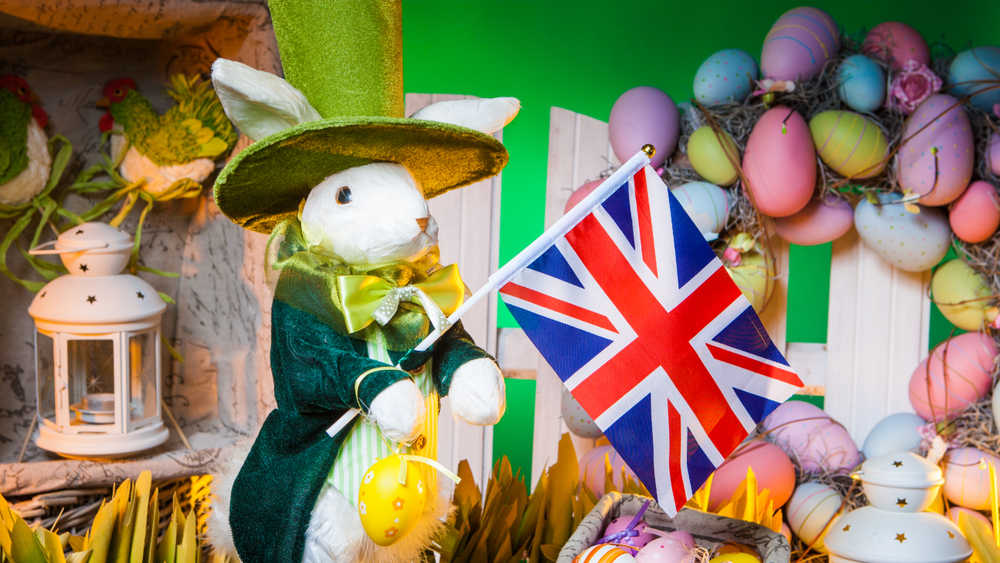 Representational image.
Shutterstock
---
Published 10.04.21, 02:13 AM
|
---
Easter was celebrated on Sunday in America and around the world. Typically, parades and public Easter egg hunts mark the celebration, but this Easter and the last one were anything but typical. While vaccinations are increasing, the United States of America is still grappling with the coronavirus. Yet, Sunday saw the sun shining and flowers blooming, seeming to finally welcome spring.
During the White House press briefing, as the press secretary, Jen Psaki, concluded with the reporters, a life-sized Easter bunny with a mask on popped into the room and handed out Easter candy to reporters. The White House's traditional Easter Egg Roll was cancelled again owing to the pandemic, but President Joe Biden delivered some public remarks on the holiday, with the Easter bunny making another appearance. On the other hand, the former president, Donald Trump, welcomed Easter by issuing a statement about the "Radical Left CRAZIES who rigged our Presidential Election, and want to destroy our Country!"
Easter is one of the biggest Christian holidays. However, churches are still feeling the effects of the pandemic. They have had to broadcast their services or resort to Zoom. On April 3, the Empire State Building sparkled and lit up like an Easter egg with the colours of spring. Americans spent almost $3 billion on Easter this year with a lot of the money going towards gifts and candy.
Spring blossoms
While Easter signals the start of spring, so does the bloom of cherry blossom trees across the nation, especially in Washington DC. In Kyoto, Japan, their flowers reached what is known as "peak bloom" on March 26: the earliest reported bloom since the year 812.
It all started in 1912 when 3,000 cherry blossom trees were gifted to the US by the Japanese — these line the Potomac River in Maryland. As a result, every year the National Cherry Blossom Festival celebrating Japanese culture is held. "We continue to celebrate the roots of that and honour the culture and history of Japan and that is really important to us," the president of the National Cherry Blossom Festival, Diana Mayhew, told The National. The festival usually draws in over a million people but Covid-19 has dampened the turnout these past two seasons. The Tidal Basin in DC is typically lined with trees, and this year saw clusters of people gathered around. However, the celebrations expand into the surrounding streets and restaurants with art shows, special deals and now 26 cherry blossom sculptures. The festival also hosts a design competition for artists.
Even though celebrations were muted this year, a 3D cherry blossom-themed light projection was cast on the side of a building in northeast DC. You can see the trees grow, and its leaves and flowers blossom and then fall to the ground.

Art exchange
Greenpoint, a small neighbourhood in Brooklyn, New York, has recently become the art hub that will also take you on a treasure hunt. Steve Wasterval, a local artist, has been hiding miniature paintings he has made of the local scenery around the city in plastic Easter eggs while handing out hints to those who want to embark on this unique Easter egg hunt. Each painting is 2x1.5 inches big and depicts local, public areas like parks and cafes. Wasterval's usually large paintings sell for $2,000-$3,000. But those would be tough to hide in the crevice of a telephone pole or a bus stand.
Wasterval told NY Post that people have been asking him if they can just buy the miniature paintings instead. "I just happily tell them 'No, you've got to find one,'" he said. "They're special in that way. You can only find them." He kicks off the painting hunt on Instagram by posting a photo of the painting near its hiding spot to give people a head start. He began this unique game three years ago but it has gained huge popularity recently, making it easier to find the treasures.
On the other hand, in Greenpoint one may have easier access to free artwork. NBK Little Gallery is a free, tiny public art gallery in Greenpoint that runs completely based on trust and exchange of art similar to the 'free books' stands in some residential neighbourhoods. It is maintained by volunteers but essentially curated by strangers among the public. The artworks are kept in an abandoned ATM box. People can leave what they want and take what they want.

Pop the question
One of the big questions on people's minds is, when can I kiss a stranger again? Dating during the pandemic was difficult; now, with the vaccine rollout, how do people ask their date if they have been vaccinated or not? Unsurprisingly, people are updating their online dating profiles to reflect whether or not they have received the vaccine, including which one. According to The New York Times, there has been a 258 per cent increase in the mention of vaccines on profiles on an online dating app.
The San Francisco-based dating app, Coffee Meets Bagel, now has a feature that lets singles declare whether they are fully vaccinated, waiting for an additional dose, planning to get vaccinated, not getting vaccinated, or prefer not to say. The app's co-founder, Dawoon Kang, said the app has been surveying people's attitude towards dating and vaccination; for 78 per cent, it is a deal-breaker if their date does not take Covid-19 seriously. Kang added that 43 per cent of users have mentioned that if they come across a profile that says the person has been vaccinated, they are more likely to like the profile. Another report stated that profiles with a 'yes' to the question, "Will you get the Covid-19 vaccine?", on the dating app, OkCupid, were getting liked at a rate of 25 per cent higher than those that answered 'no'. Seeing someone's vaccination status or even their anti-vaccination stance enables an app user to make an informed choice. This is a unique scenario that few would have thought of pre-pandemic.

Footnote
In a small town in North Carolina, a stray dog was caught trying to enter a Dollar General store. It was discovered that he just wanted to take the store's purple unicorn plush toy. He attempted this thievery not once, but five times. The store called animal control, but instead of a punishment they ended up buying the toy for the little, furry robber. The dog, Sisu, and his unicorn were quickly adopted a day later, according to the animal services' post on social media.