Drones are deadlier than you think
They can help map wildfires, assess disasters, and so on, but their principal use is for combat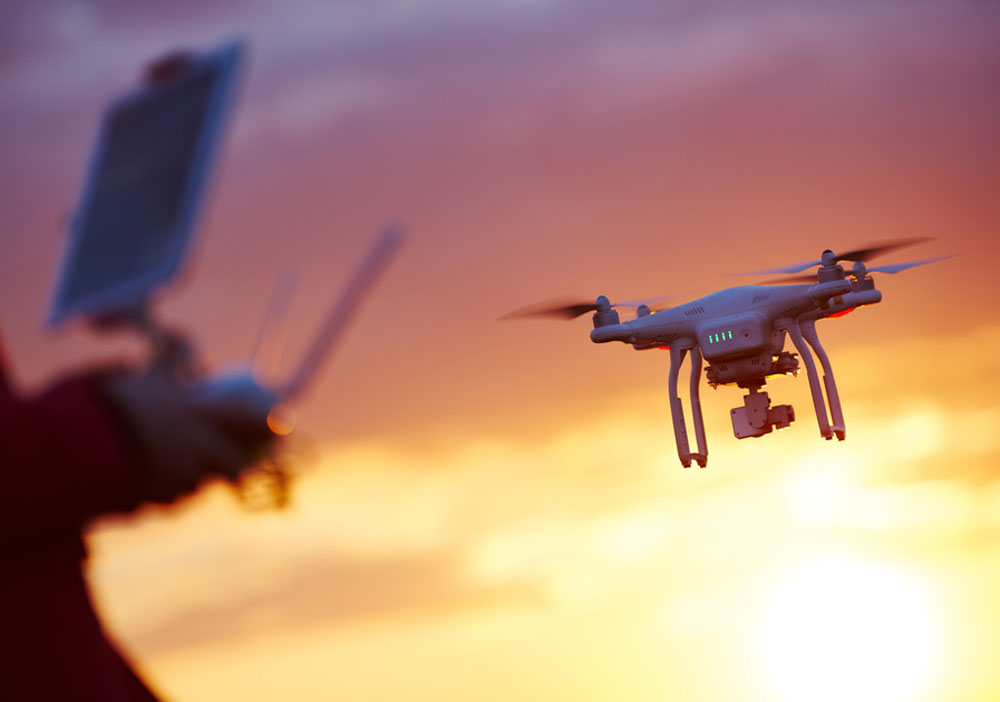 ---
Published 23.11.18, 12:15 PM
|
---
All that most people seem to know about drones is that the United States of America has used them to kill some terrorists. The reality is infinitely more menacing. The subject of drones — UAV (unmanned aerial vehicle) or UAS (unmanned aircraft system) — merits further exploration.
During 2009-2016, officially, the US armed drones struck 500 times, killing 2,500 combatants. This 'targeted killing' was mostly aimed at Taliban and al Qaida operatives in Pakistan, Libya, Yemen and Somalia. It resulted reportedly in the collateral death of 60-120 non-combatants. This does not include the extensive US military use of drones in the war areas of Iraq, Syria and Afghanistan. Clearly, the impression that a handful of terrorists were identified and killed is not correct. Drone use is massive. General Atomics, the California company that produces the notorious Reaper drones, says it has produced 700 drones on government order: the basic MQ-1 Predators and the larger MQ-9 Reapers, besides the US army's special MQ-1C Gray Eagles. Each carries a camera, a radar and munitions and can be operated for 12 hours by a propeller-driven robot through a satellite link from a US base.
In spite of the precise targeting of their missiles, the drones' vast killing potential invariably means the slaughter of innocents. Many believe the official count of collateral damage is hugely underestimated, since virtually every adult is assumed to be a combatant. The Guardian reported in 2014 that, in trying to kill 41 people, a mission ended up killing 1,147 people and Reprieve, a human rights group, revealed that the Pentagon's contemptuous term for a victim is "bugsplat".
Like the US, Israel has drones for surveillance, Heron by Israel Aerospace Industries, and drones for killing, Hermes 450. We know, by 2015, China, Iran, Italy, India, Pakistan, Russia and Turkey had manufactured operational combat drones, and another 60 countries are close to acquiring the technology. By 2020, the global drone market is expected to reach $12 billion. The reason is that a drone does not need the equipment for a human pilot — cockpit, armour, ejection seat, flight controls, and environmental controls for pressure and oxygen — and is much lighter, cheaper, and eliminates the risk of losing the asset of a trained pilot.
We are about to enter an era of aerial wild west, when multiple countries, not known for temperate policies or judicious leaders, will have the capability of assassinating a person or wreaking havoc in another land, without showing their hand. The US has set an ominous precedent by killing a US citizen and his son overseas, and has never clarified what safeguards are in place to prevent an abuse of the practice. Only a near-universal accord among nations can prevent the free-for-all that could ensue from the dispersion of combat drones. It must be noted that there is a powerful Washington-based Association for Unmanned Vehicle Systems International, espousing the cause of drones and their widespread use. There is a strong lobby for the wider use of drones and it is unlikely to be appeased by only their limited application abroad. So there is a sudden spurt in the demand of law enforcement agencies in several countries for surveillance drones.
In the US, Texas, Florida and North Dakota are already using 10 drones, five days a week, two shifts each day, to check on immigration. They want to cover all days of the week and all hours. Manned helicopter flights, used by most US police forces, is at least 50 times more expensive and can last only two hours at a time, compared to the drone's 20 hours. Drones can be used to check borders, pursue criminals, oversee confrontation situations, track difficult regions or buildings and help first responders assess a situation.
Drones are light and small; they can be ported at the back of a utility vehicle. They can be operated with a laptop or tablet, and police officers can be easily trained in their use. Their relatively low cost is a significant inducement for law enforcement.
Experience shows, however, that many departments do not use them regularly after acquiring them. Skill in their use takes time to acquire, and sometimes maintenance is an issue. There is a suspicion that, once they acquire the capability, the police will use the drones for unremitting and unwarranted surveillance. With the capacity to focus on people from a height of 25,000 feet, the police would have a strong inclination to use them for intrusive surveillance, whatever the legal warrant. Citizens in some US states have refused to allow their police to acquire drones because they fear it would erode their sense of privacy.
To entice law enforcement, the technology is being pushed further. For example, AeroVironment Inc. is marketing a small portable drone called Switchblade, which they claim can worm its way around buildings, get into small spaces and finally kill the target by 'exploding in his face,' all the time sending colour videos to a tablet. The company's website hails it as "the ultimate assassin bug".
Drones represent an astonishing technology that can be put to a variety of very useful purposes. These include weather monitoring, aerial imaging, agricultural tracking, wildfire mapping, disaster management, oil and gas exploration, power-line surveys, freight transport, even movie making and news coverage. The problem is that Abraham Karem, the father of drones, who built the first one during the Yom Kippur war of 1973, in effect stamped it with the brand of a killing machine. Their principal use today is as combat vehicles, which in the future cannot only escalate wars but beget them. The next most popular use seems to be in the hands of law enforcement groups and can help midwife a surveillance State at the behest of unprincipled leaders.