Do the British care for Indian elections?
Seems the British are as parochial as ever, says Mukulika Banerjee, the director of the South Asia Centre at the London School of Economics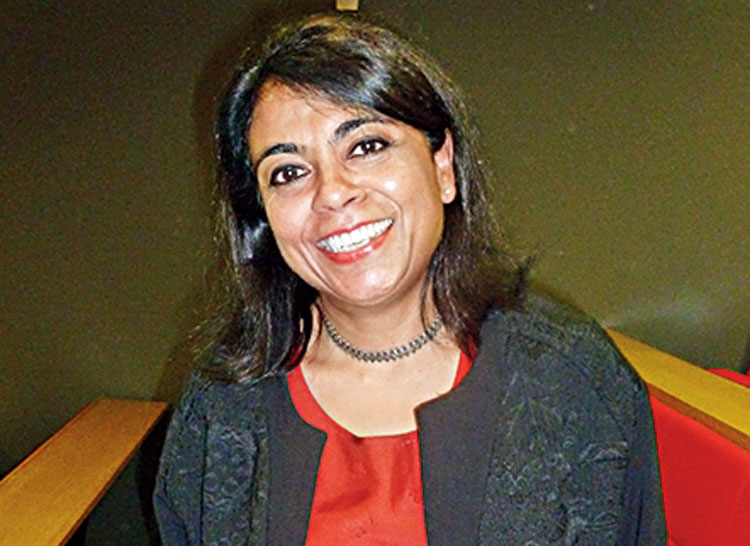 ---
---
How much coverage of the Indian general elections has there been in the British press? The answer is provided in an amusing tweet from the Channel 4 news anchor, Krishnan Guru-Murthy, who has characterized the election as "a battle for the soul of India":
"Indian interviewee asks: 'What do people in UK think will happen in the Indian election?'
Me: 'I don't think people know. It doesn't get news coverage.'
Interviewee (incredulous): 'But we know all about Brexit and Theresa May.'
Me: 'Yes. Britain is a bit self-obsessed right now.'"
Over at the London School of Economics, which is organizing "a marathon real-time analysis of the results of India's elections on 23 May", I talk to Dr Mukulika Banerjee, the director of the LSE's South Asia Centre, who agrees with Krishnan. "It seems (the British) are as parochial as ever — Brexit is the excuse," says Mukulika.
In a blog for the LSE, Mukulika has given several reasons why she thinks the elections have been "free but not fair". She alleges 'match-fixing' by the Bharatiya Janata Party. "For the first time, the Election Commission of India, that much respected and celebrated public institution, has completely lost credibility in this election." Second, "electoral finance has crossed all limits". Third, "the chance to maintain the secrecy of the ballot — a key aspect of democratic elections — was explicitly rejected by the party in power". And finally, "WhatsApp did not exist in India in 2014" but this time social media has been misused by the BJP. All this persuades Mukulika to inform students: "Whoever wins the 17th Lok Sabha elections, the game that has been played is just not cricket!"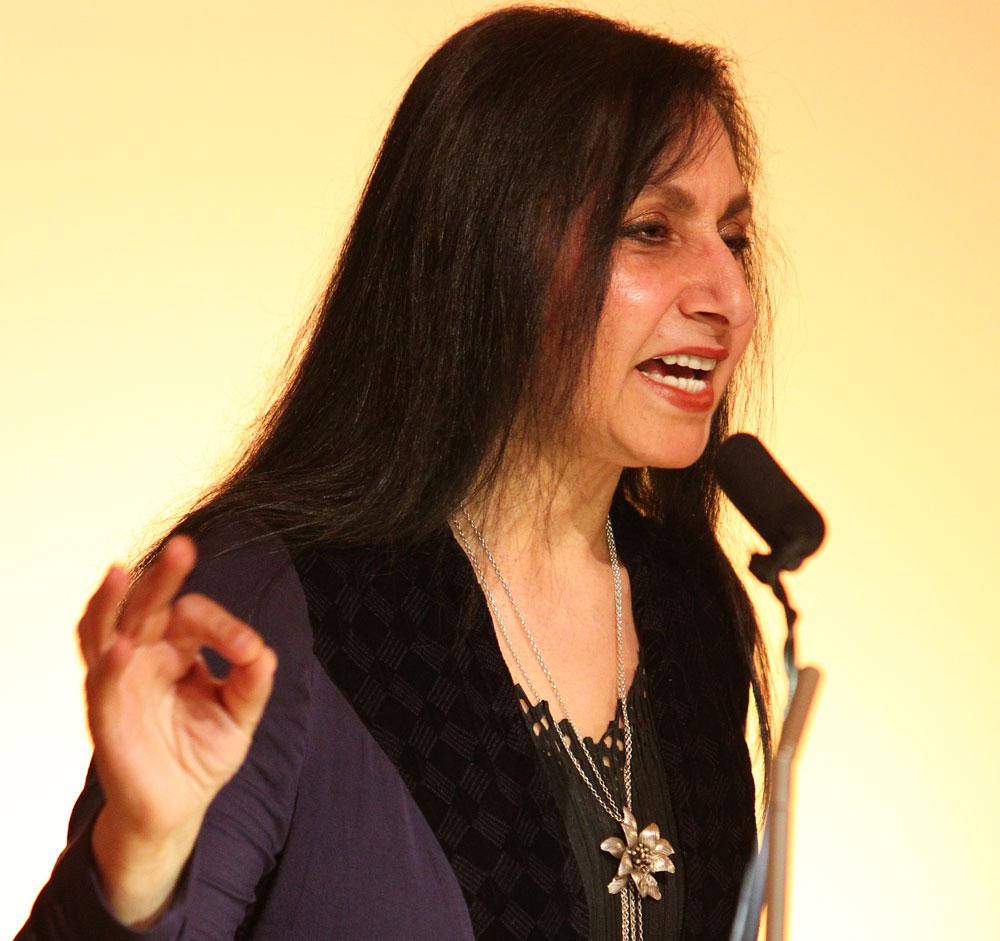 The long-time Bombay girl, Imtiaz Dharker, who was tipped to take over from Carol Ann Duffy as the next poet laureate, disappointed her fans by ruling herself out of the reckoning. But she has commended the British government's selection of Simon Armitage, a 57-year-old "white, male" Yorkshireman, for what is considered the highest honour in British poetry. "Simon's poetry has great wit and depth," Imtiaz tells me. "He has always dealt quite naturally with great public issues, and is well equipped to be an excellent poet laureate."
Imtiaz, who would have made history as the first poet laureate from a South Asian background, assures me: "I did think about this very seriously and felt the whole weight of history and expectation on my shoulders. It all lifted away when I chose to step aside and write a poem instead. The decision is right for me. I needed to be in that still, quiet place where poetry is possible.
"In the end I had to weigh the privacy I need to write poems against the demands of a public role. The poems won."
Although Armitage has published 28 collections of poems and is a former professor of poetry at Oxford, he sounded almost guilty at getting the job: "I'd hope I won't be judged automatically on my identity [as a white man]... [and] what I'd be judged on are my actions and values."
Trouble brewing
No one is more missed at the moment than Lord Kumar Bhattacharyya, who persuaded his close friend, Ratan Tata, to buy Jaguar Land Rover from Ford for £1.15 billion in 2008. Indians in the United Kingdom felt justifiably proud that JLR came to be lauded as the showpiece of British manufacturing — until now, that is.
Although JLR has issued a denial, there are persistent reports that Tata Motors is considering a sale or merger with the French car manufacturer, Groupe PSA, owner of the Peugeot, Citroën and Vauxhall. Problems with the market for diesel vehicles and declining sales in China are given as reasons for JLR's financial difficulties but its management had also given warnings about the dangers from Brexit.
Kumar, who sadly passed away in March, swore by JLR and would have ensured that it was never sold by Tata. But, ominously, a former Land Rover chief engineer, Charles Tennant, says that "we should not take any notice of either Tata Motors or Jaguar Land Rover denials at all. They are obliged to deny it until the ink is dry on the contract." He claims he advised Kumar that "Jaguar Land Rover was in a death spiral of its own making, and that Tata would need [either] to fund massive losses and investment now or sell up". What saved the Duke of Edinburgh's life in January this year, when his vehicle somersaulted in an accident, was that the 97-year-old was driving a robustly-built Land Rover.
Party people
On Sunday morning, I spoke briefly to Gopi Hinduja after The Sunday Times made the Hinduja brothers the wealthiest family in the UK, with a personal fortune worth £22 billion. This should make it even easier for the Hindujas to attract the most senior politicians to their Diwali party. Whether it is Boris Johnson or anyone else, my guess is that whoever succeeds Theresa May as prime minister will already have been to the Hinduja residence and partaken of delicious vegetarian food — and taken away a silver statue of a Hindu deity. Incidentally, Gopi does not think Brexit is going to happen in any meaningful way and that in future "India can be the UK's best friend"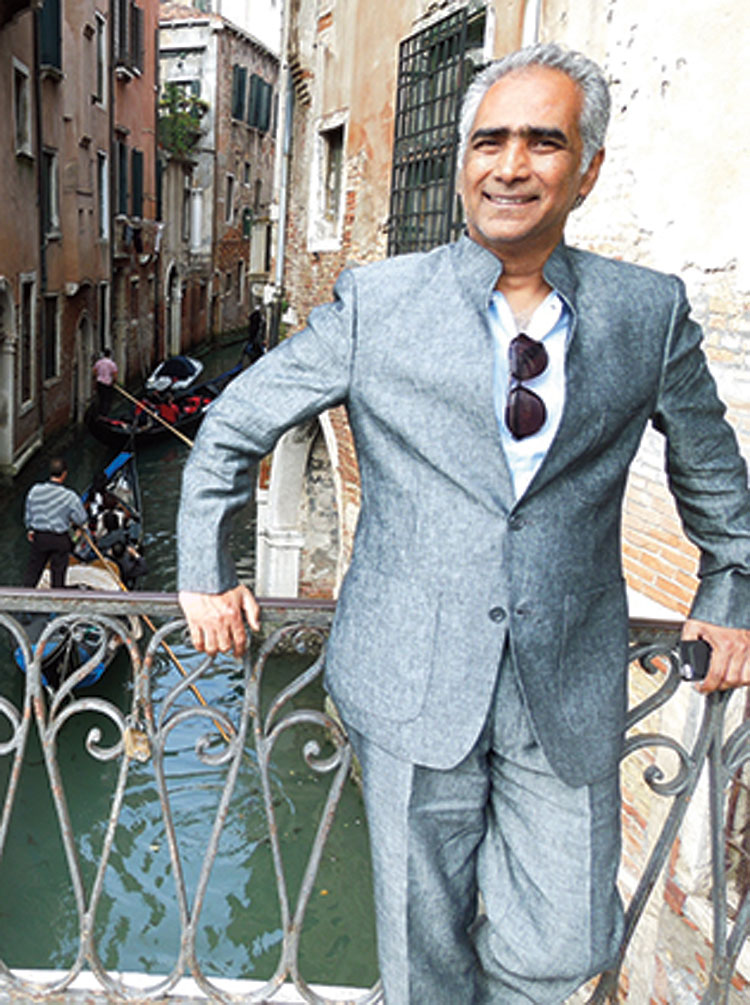 Of all the pavilions this year at the Venice Biennale, the Indian pavilion is one of the best, as I am told by Sundaram Tagore, who owns art galleries in New York, Hong Kong and Singapore and has been showing his own documentary, Tiger City, on the architect, Louis Kahn, at the festival. Seven artists — Nandalal Bose, Atul Dodiya, GR Iranna, Rummana Hussain, Jitish Kallat, Shakuntala Kulkarni and Ashim Purkayastha — have been commissioned to "celebrate 150 years of Mahatma Gandhi".