Did I not say Soney ki Chidiya?
This bird had a CoolKit. This bird had to have it. Look at her, the sight of her. Soney ki Chidiya, the bird we put to sleep.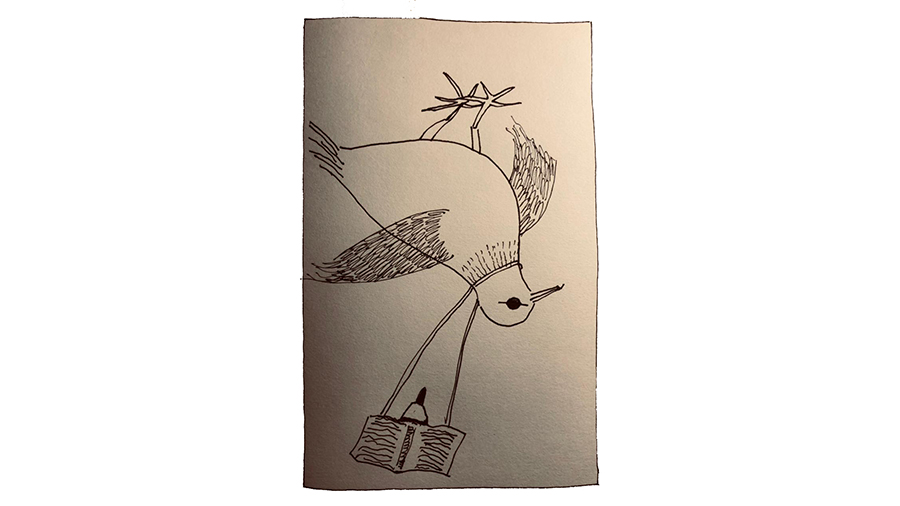 ---
Published 21.02.21, 01:44 AM
|
---
The nests were always going to give. The birds were always going to weigh them down. These birds. Such birds. Such a slur on birds. We shall come to them. Eventually. We shall bomb their wings and torpedo their feathers. We shall fling on them the weight of mountains so they may be forever buried. Once and for all. Or we shall command the skies to fall, swoop down on their wings of fiery cloud, and end their flight. Forever. We shall come to them. We shall come to that. Things that fly, bird-like things I mean, have a tendency to go beyond reach and begin to do their own thing. That's a danger to us, the tendency to have a mind that does its own thing, and a body that flies beyond reach. That must be stopped. Forthwith. Clear the airspace, it is ours, no enemy craft allowed; trespassers will be shot. Do not believe that nonsense about cloud cover, whoever may have told you. Clouds cover nothing; clouds only reveal. Rain, for instance. Or lightning. Or sun. Or sky. The game of clouds is not to cover things, it is to lay things bare. They move. They expose. They are forever moving. They are forever exposing. Ever seen a stationary cloud? Ever been able to nail one to whatever lies above in a way that it becomes a fixture? Let us know. Meantime, shore up some self-respect and figure out what can happen behind cloud cover and what cannot. Waise, these fighter jet type of things, you know, nowadays they can tear into sound and light and the rest of it so one must wonder where cottonwool clouds stand in that category. Imagine an engineered shard of reinforced metal and fibreglass at those speeds. Then imagine clouds. Then imagine cover. I am tempted to imagine more than cover, as it happens. I am tempted to imagine cover-up. Beherhaal, jo bhi ho. Birds will be birds, we need to be Us, now more than ever. Birds of steel or birds of style, they can both turn misguided and beyond our control or manipulation. This thing called flight, it is not such an acceptable thing.
Which is why, you may recall, when I mentioned birds I mentioned them in a particular and well-meditated way. Soney ki Chidiya waala Bharat, I said. And people got me wrong, which is not unusual. When I say we are a democracy, people think I mean it for everyone, whereas I only mean "we", as in me and my shadow. When I say I have done in seven years what they could not do in 70, people start saying but you are only undoing things, not understanding that undoing is also an act of doing. I am undoing. Wait till your turn comes, you shall be undone too, tell me how it feels.
So, where was I? Haan, soney ki chidiya. I meant the bird that has been put to sleep. You know why they need to be put to sleep, these unruly flying things cutting the sky to ribbons with no direction or discipline. Look at this one. It has been hung upside down, claws braced against ionosphere. Look at how. You see that thing swinging by its neck. I cannot figure what this thing is. Is it a manual? Is it some explosive device? It is an explosive device attached to a manual on how the device must be triggered and exploded. I cannot tell. We are looking into it, investigations are on, experts are at it. First information reports tell us, psst-psssst, it may be something called a CoolKit. It looks innocent but it is actually a killer contraption. It floats in, unbeknownst, under all radars, cloud or no cloud, and pulverises everything in its vicinity. That's why they call it that: CoolKit. Looks cool but it's a kind of kit. You know, kit. They wear them when they set out to do that. I am too terrified to mention particulars. This bird had a CoolKit. This bird had to have it. Look at her, the sight of her. Soney ki Chidiya, the bird we put to sleep. The bird I promised. 
It is now being heard
The command to pliant cattle
The threat now looms of the bird
And it must be crushed in battle.