Decoding monsoons
Climatic incoherence is being reflected in frequent cyclones and abnormally heavy showers with grim consequences for the marginalised communities and the farm sector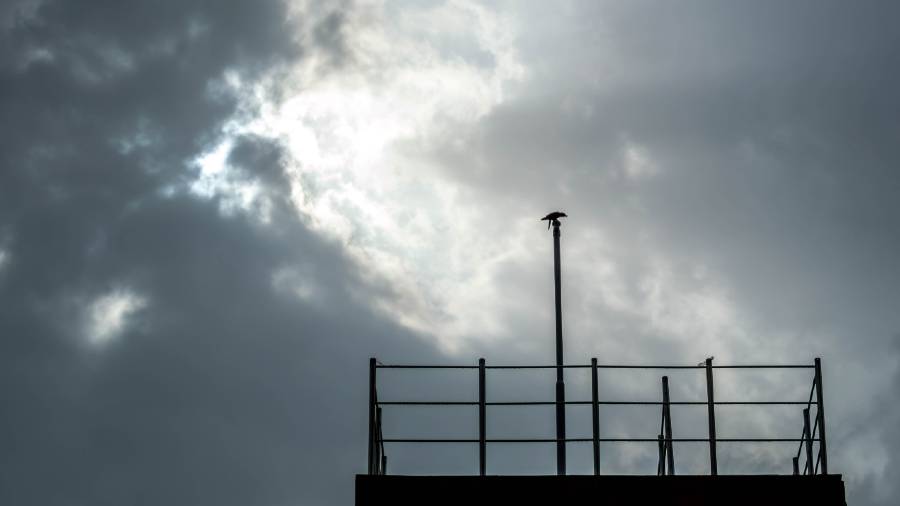 Representational file image
---
Published 07.09.22, 03:42 AM
|
---
Exiled to a desolate monastery, a love-sick yaksha in Kalidasa's Meghadhuta urges a monsoon cloud to take a message to his lover. Arab sailors in the early eighth century would look up to the sky for a hint of the trade winds to set sail for Calicut. The cool, moist winds rising from the Indian Ocean precipitate rain all over Southeast Asia, home to one quarter of humanity. The criticality of the monsoon for the region can be gauged from the fact that climate research institutes are deeply focused on decoding the present abnormality of monsoon rains.
In India, where agriculture's share in employment is over 45% and contribution to GDP 20%, the monsoon, Pranab Mukherjee had wisecracked, is the country's finance minister. A pithier comment came from Lord Minto's finance secretary, G.F. Wilson: "In this country, estimating is largely a gamble in rain." The picture has not significantly changed since Wilson's jocular but penetrating remark in 1909. Of India's 140 million hectares of agricultural land, just about 40% is irrigated. If monsoon fails one year, that triggers a severe economic crisis.
Over the past four decades, five severe droughts have ravaged India. Their cumulative impact shrunk the  GDP by 2.1%. Rain fury and floods have wrought havoc too. Cyclones, floods and other natural phenomena, the Union agriculture ministry confirmed, damaged 5.04 million hectares of crop in 2021 alone. The loss suffered by agriculture in the past five years has been estimated to be Rs 30,000 crore. A robust showing by the farm sector, the research organisation, QuantEco, observes, could have offset rising healthcare expenses, migrants' loss of livelihood and income plunge in other sectors. Monsoon rains also help generate hydroelectricity that has a 40% share of India's total power production. Hydel power is clean and cheap.
In view of the crucial importance of the monsoon for sectors like agriculture, power, industry and the economy on the whole, Monsoon Mission was launched with an impressive budget of Rs400 crore for flawless predictions. Earlier forecasts were based on historical data but the new initiative was a bold step towards assimilating and analysing data from the Indian and foreign satellites and India's Doppler radars. The results were magical.
Dr M. Mohapatra, the director-general of meteorology, explains that the new dynamic Model uses current data making forecasts error-free. The Met department now makes various types of forecasts: daily — for every six hours a day for every district; nowcast — every three hours; extended forecasts— for one week to a month. Sectoral forecasts for agriculture and advisories about severe weather conditions are WhatsApped to farmers groups. India has entered the age of satellite-aided predictions with pinpoint accuracy. Informed warnings about cyclones are a blessing for fisherfolk at sea. Farmers have monetised precise Met predictions, scheduling sessions of sowing and harvesting accordingly.
This picture-perfect forecast technology, however, began to be torpedoed by climate change.
Monsoons by inclination move from a cool area towards warmer climes. The tropical monsoon that originates in the Indian Ocean tends to move to the hot subcontinent to precipitate over a three-month period from June. The duration of a season's total rainfall, however, is just about 100 hours. The tropical ocean is now getting warmer: its surface temperature has risen faster than the global average over the past six decades. India has heated up by 0.7 °C over the past century. This climatic incoherence is being reflected in frequent cyclones and abnormally heavy showers with grim consequences for the marginalised communities and the farm sector.
Longer seasonal forecasts aided by machine learning can only warn a community of an abnormal monsoon system but cannot prevent it. In the final analysis, therefore, the real answer lies in determinedly meeting the target set by the Paris Climate Conference. The resolve of an entire people and the leadership are necessary to keep India from heating up.
Manimala Roy is an economist and educationist