Editorial: Data death
The collation of accurate data is crucial; as the SC pointed out, the death certificates of Covid patients must reflect that they succumbed to the disease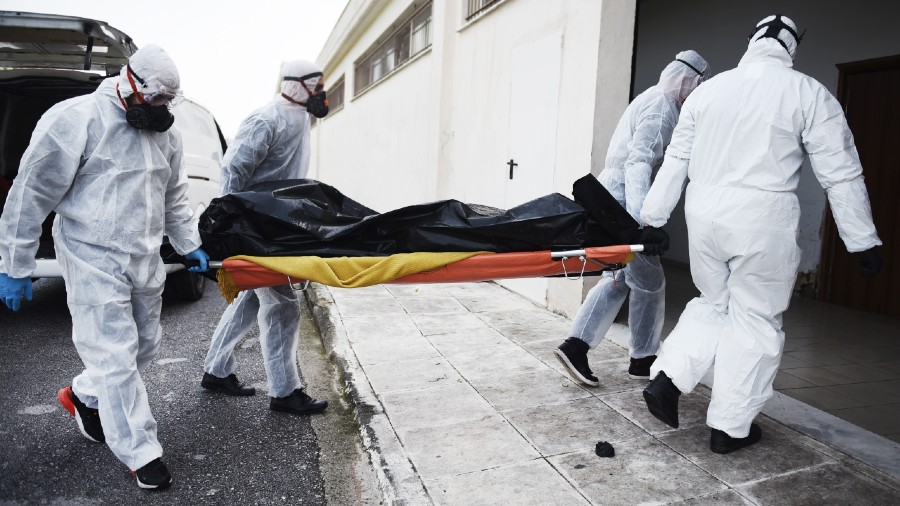 Representational image.
Shutterstock
---
Published 23.06.21, 03:22 AM
|
---
The scale of the Covid-19 crisis in India has been unprecedented in several ways. Aggravating the problem is the acute lack of data on the actual death toll. In the light of this, it is heartening that the Patna High Court has reprimanded the Bihar government, once again, for its failure to maintain accurate records of births and deaths during the pandemic and sharply criticized its reluctance to publish the number of deaths. The court upheld the people's right to information; a right that has been steadily eroded through — deliberate? — obfuscation of ground realities. Data from Bihar showed that close to 75,000 people died of unexplained causes in the first five months of 2021 — a figure that is almost 10 times Bihar's official pandemic death numbers. The Civil Registration System found that in Karnataka the number of 'excess deaths' since the start of the pandemic in India was nearly six times the official reported figure for Covid-19 deaths. In the midst of reports of major discrepancies in numbers in several states — Jharkhand, Gujarat, Uttar Pradesh reportedly find themselves on this dubious list — the Centre has told the Supreme Court that all deaths caused by the coronavirus, no matter where they take place, will be certified as Covid deaths.
While these steps are welcome, the larger problem they aim to address must be contextualized given the gross under-reporting of the loss of lives to the virus. The collation of accurate data is crucial; as the apex court has pointed out, the death certificates of Covid patients must reflect the fact that they succumbed to the disease so that their family members are able to claim compensation in the future. However, there is also a need for a detailed blueprint on devising and implementing solutions — for instance, tracking the virulence of newer strains of the virus — on the basis of reliable information. While data dashboards, as suggested by some experts, hold out scope for district authorities to monitor the state of the pandemic and control newer surges in time, these resources, too, suffer from gaps. In November last year, the dashboard maintained by the National Centre for Disease Control featured the age distribution of a mere 35 per cent of India's cases at the time. At the root of the problem lies an entrenched institutional nervousness with the idea of transparency. This was evident last year when the Centre told Parliament that it had no data on the deaths of migrants during the lockdown; the same aversion to transparency has been witnessed in the administrative responses to citizens' distress during the second wave. The compilation of data will have little meaning without the administrative will to put it to meaningful use.