Daily Horror: Editorial on crimes against Dalits being on the rise
Laws against these targeted atrocity do not change the conditions — not episodes — of intimidation, exploitation and coercion that certain castes have grown used to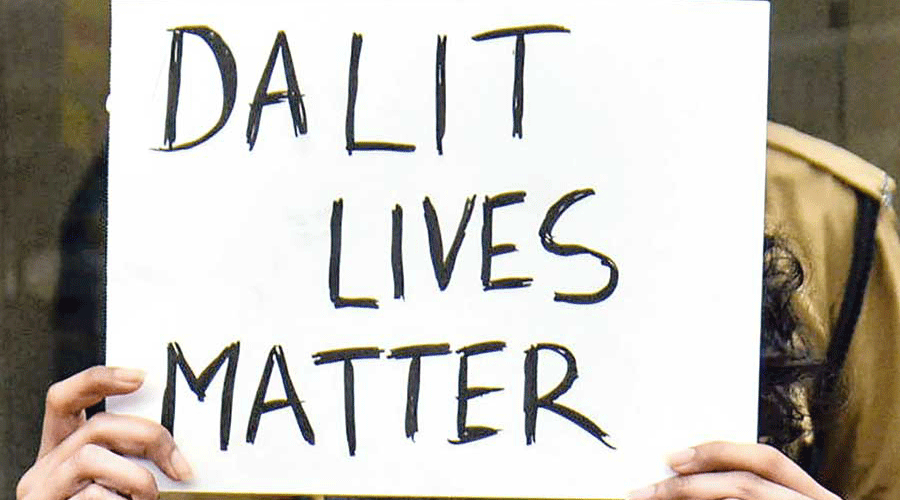 India's politicians are not interested; caste divisions make vote blocs.
Representational file image
---
Published 18.08.22, 03:22 AM
|
---
Certain acts expose the inhumanity at the core of Indian society. In Rajasthan, a nine-year-old Dalit child was beaten so severely by his teacher for touching a pot for drinking water meant for the upper castes that he died. The assault tore through the bonds of teacher and student, adult and child. Instead, the disproportion of the supposed offence with its punishment revealed an all-important division that ignores bonds — that of caste. That the child was killed for touching a pot of water brought out even more clearly the naked lack of humanity that underlies the belief in and practice of caste. Water is one of the major conflict areas in caste practice, and this is not the first crime of this kind. And this tragedy cannot be called exceptional or unspeakable; oppression of and violence against Dalits are so common that they are almost invisible. Laws against these targeted crimes do not change the conditions — not episodes — of intimidation, exploitation and coercion that certain castes have grown used to. Violence is implicit in the system; the solution must be sought not in law but in education. Governments pass the buck by legislating, but they do not ensure that schools teach children about the evils of the system and that adults participate in awareness programmes. Sections of ancient texts facilitate the perpetuation of belief and practice. Countering this requires courage, energy, patience, tact, determination, and an unwavering faith in equality and humanness.
India's politicians are not interested; caste divisions make vote blocs. Registering a case under the right law and paying off the victim's family with five lakh rupees — why would a Dalit family need more? — as Rajasthan's chief minister has done, is considered business closed. Crimes against Dalits have risen sharply in the last few years — noticeably so in Rajasthan. Uttar Pradesh records the highest number of crimes against Dalits, but Rajasthan has the highest rate. This rise is often seen as a backlash against the growing awareness and spread of education among Dalits. Other studies show that violence is frequent in regions where Dalits are catching up with the higher castes. In Rajasthan, that may be part of the problem, as elsewhere. But a country cannot be free when at least 200 million of its people are not so.