Cruel month plays out in northeast
Tapestry of pathos in Assam, Meghalaya grapples with killings and curfew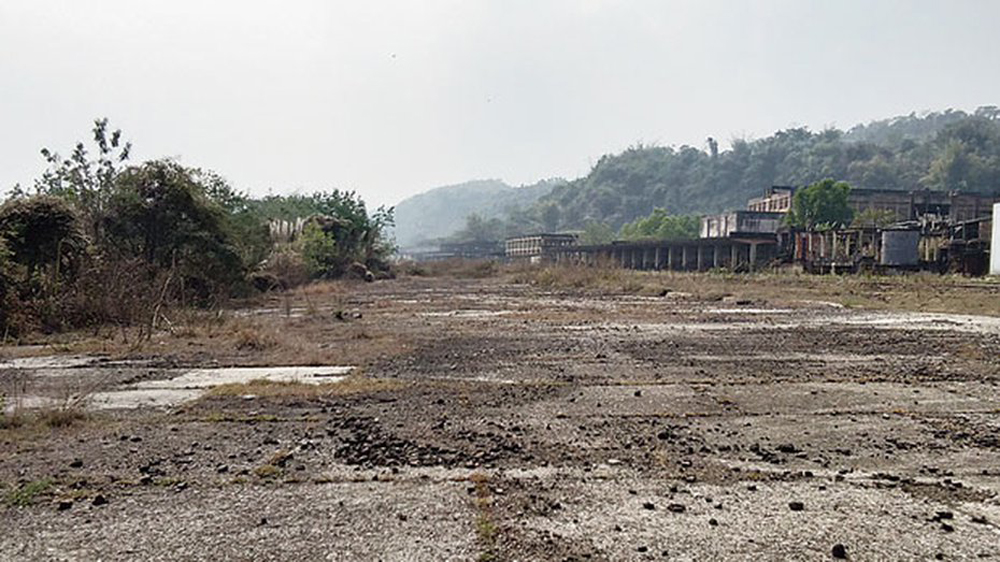 ---
---
The Ides of March, a portent of doom for the Romans, seems to have cast an ominous shadow over the month. Not only has the novel coronavirus wrapped the planet in a mantle of dread, but pockets of protest have also intensified and a tragic tale is weaving out a tapestry of pathos in Assam. Even the picturesque Scotland of the East was in convulsions, grappling with killings and curfew.
Consider this scenario: employees of Assam's Cachar Paper Mill at Panchgram in Hailakandi district and Nagaon Paper Mill at Jagiroad in Morigaon district have not been paid their salaries for 37 months. Already 63 of them have died of penury or illness, three of them committed suicide, but the government is unmoved. On Friday the 13th of March, a 54-year-old employee of the Cachar mill died from lack of treatment following a cerebral stroke. A few days earlier, the daughter of his colleague, Rituparna, a 24-year-old engineering graduate, died of liver cancer. Her younger brother, Debarshi, suffered a cardiac arrest. Kulsum Bibi Mazumder, 51, the wife of another employee, died on March 6, less than a month since their 16-year-old daughter died of a kidney disorder.
A few weeks ago, children of the hapless employees went begging on the streets. Umma Kulsuma, a Class V student, even appealed to the prime minister for succour. "Main pradhan mantri ko bolna chahti hoon ki aap toh bolte hain 'Beti Bachao, Beti Padhao'. Agar betiyan hi nahi rahengi, woh padhengi kaise (I want to tell the prime minister, you speak about 'Beti Bachao, Beti Padhao', but if there are no girls, how can they study)?" she asked.
Late last month, the liquidator of the Hindustan Paper Corporation told the Delhi High Court that necessary measures would be taken to revive the two paper mills in Assam as going concern (running units) and that the process would be started in the next few weeks. The two mills have been non-functional since October 2015 and March 2017 respectively. But nothing has materialized so far. On Tuesday, a Guwahati-based company submitted an expression of interest to the liquidator to revive HPC, but will not pay the employees' dues.
Neighbouring Meghalaya, too, has seen distraught residents cope with curfew and the spectre of ethnic strife these past weeks. In capital Shillong, for example, till March 8, a Tata Sumo would meander its way down through the sylvan Khasi hills. In the chill of the misty spring twilight, a loudspeaker crackled to life: "Kane ka long Ka jingpynbna kaba donkam (This is an important announcement). The district magistrate, East Khasi Hills, has under Section 144 CrPC promulgated curfew in Shillong agglomeration and its adjoining areas with effect from 9 pm..."
The Scotland of the East has been intermittently wracked by violence, mostly springing from ethnic skirmishes, resulting in curfew, although in December 2019, the curfew was promulgated following protests over the CAA. This time, curfew followed clashes between the Khasi students' union members and non-tribals during a rally organized against the CAA and to demand implementation of the inner-line permit, at Ichamati on the border with Bangladesh. There was also a clampdown on mobile internet and messaging services in six districts of the Khasi and Jaintia Hills region.
And then coronavirus strode in. International borders were sealed and panic buying was reported. Holi celebrations were unprecedentedly low-key, many schools are closed and events have been cancelled. Churches are praying for divine intervention as masks fly off shelves. Sanitizers have disappeared and the hand-washing ritual would put Lady Macbeth to shame. But as an apt Amul advertisement said, better saaf than sorry. Looking ahead in the hope of the virus's speedy containment, one would rather rejoice with Julia Dorr's "April's rare capricious loveliness" than vouch for T.S. Eliot's contention that "April is the cruellest month". After all, we are blessed with optimism, the Waste Land notwithstanding.