Crime and punishment in China
As many as 46 crimes can get you on death row in China, and the country counts for the maximum number of executions in the world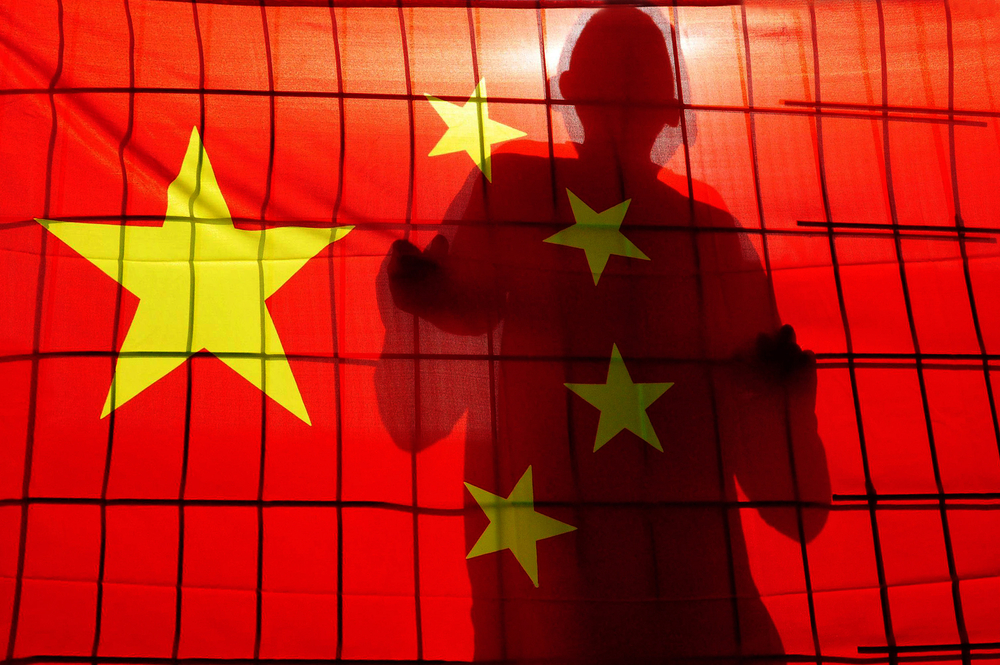 ---
Published 04.06.19, 02:21 PM
|
---
In January, a Chinese court sentenced a Canadian to death for drug smuggling. Just two months earlier, it had given him a 15-year-sentence, but after the police said they had found 'new evidence', the sentence was enhanced to death. Amnesty International took up his case, protesting against the secrecy that surrounds such verdicts in China. That made no difference to the Chinese government: in April, another Canadian received the same sentence for a similar crime.
These sentences were seen to be a retaliation against the arrest in Canada of the daughter of the founder of the Chinese telecom giant, Huawei. The accused is also the company's chief financial officer.
As many as 46 crimes can get you on death row in China, and the country counts for the maximum number of executions in the world. So it comes as a shock to learn that a Chinese sentenced to death 20 years ago has been running a crime syndicate for the last seven years, that too in his home town.
Lucky break
Sun Xiaoguo, arrested recently, was no ordinary criminal. He was first convicted for rape in 1995 and sentenced to three years. But he spent no time in jail at all. In 1998, he was, once again, convicted for rape and sexual violence against two underage girls. This time, he was sentenced to death. His appeal was also dismissed. So how was he arrested again recently?
The key to Sun's luck lay with his mother and stepfather, both police officers in Kunming. The first time he was arrested, his parents submitted a certificate saying he was 17, not 19. As a juvenile offender, he served his sentence at home.
The second time he was sentenced, his parents found a novel way out. Convicts who can submit "important technical innovations" can have their sentences reduced. In 2008, Sun submitted a patent for an 'anti-theft manhole cover', hailed by prison authorities as a 'major contribution'. The serial rapist managed to walk out of prison in 2012.
After his release, Sun changed his name and acquired a chain of nightclubs, earning himself the title, 'Big Boss Li'. His entire criminal career was based in Kunming. Yet, the city's police remained seemingly oblivious to this serial offender's crimes.
Ingenious scheme
Now, investigations reveal that it was not Sun who invented that manhole cover. Apparently, patents for convicts are openly advertised, with prices ranging from $1,000-10,000. Agents study the convict's background to see which 'innovation' will work best for him/her. A report in a Beijing paper said that sometimes, wealthy offenders approach these agents immediately after committing a crime, even before being caught. "It takes a lot of early preparation," said one agent. One netizen had this suggestion to make: prisons should put up a sign at their gates saying, 'China's Nobel Prize Centre'.
Sometimes, though, the scheme is genuinely used. In 1992, an engineer from a prestigious university was convicted for embezzlement. He managed to escape twice, but was finally caught and sentenced to death. He immediately started working on an innovation and managed to successfully demonstrate it on the day before his scheduled execution. Given a year's reprieve, he went on to invent many more, including devices meant to thwart escapes like his! Finally, in 2009, he was allowed to walk free.
Funnily enough, Sun Xiaoguo's parents were arrested quite promptly for helping their son avoid his sentence, but the son himself continued to enjoy his freedom till recently. Eleven officials, including a judge, have been arrested for allowing him to do so.