Cleaner rivers, albeit briefly
It seems the lockdown has managed to do what ambitious schemes drafted by politicians have failed to achieve over decades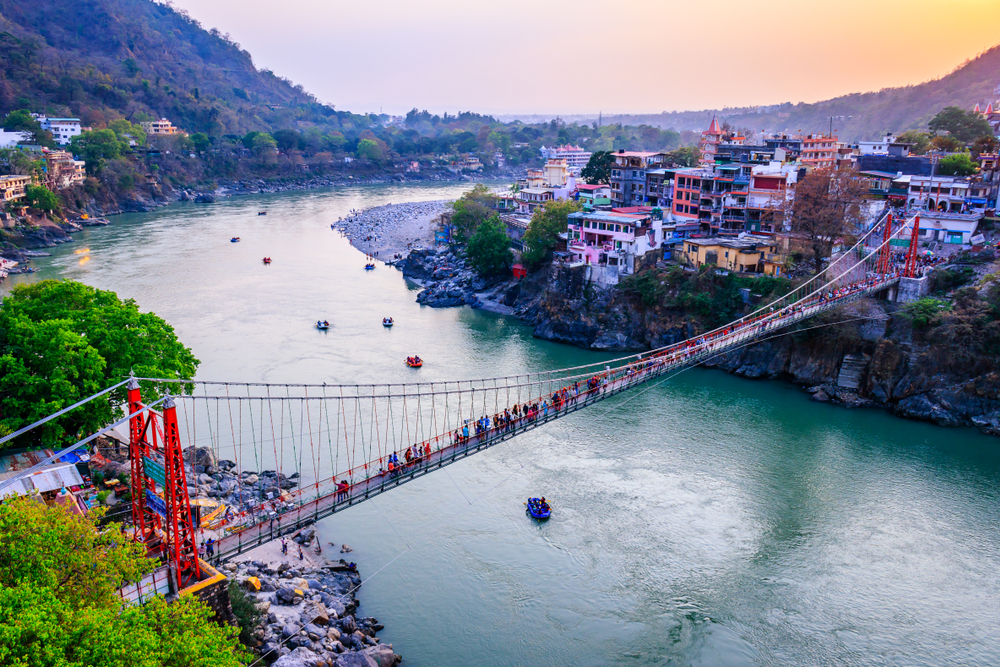 The river Ganga at Ram Jhoola (Bridge), Rishikesh, Uttarakhand.
Shutterstock
---
Published 22.04.20, 08:11 PM
|
---
There is fear that the lockdown, which has been necessitated by the marauding coronavirus, could sound the death knell for an already ailing economy. Ironically, the lockdown has breathed a fresh whiff of life into India's dying rivers. Data from the Uttarakhand Environment Protection and Pollution Control Board suggest that the water of the Ganges is now, for the first time in years, fit for consumption in Haridwar. The toxic froth of the Yamuna, too, has given way to rare, serene images of the river. The health of the Cauvery has improved too. The reasons for this transformation are obvious. The volume of industrial effluents being discharged into the waters is now minimal. Contamination by humans has reduced. It seems that the lockdown has managed to do what ambitious schemes drafted by politicians have failed to achieve over decades.
The rivers' rejuvenation, unfortunately, is going to be temporary. The renewal of industrial and human activity would threaten them, once again. But the temporary relief should be an occasion to hold politicians and industry accountable for their culpability in the poisoning of India's rivers and other natural resources. Even the Namami Gange, Narendra Modi's flagship enterprise, is progressing at a snail's pace, with only 37 per cent of the projects completed. What allows governments to get away with such lapses is the tepid nature of public concern about the depredations on a fragile environment. Interventions by courts — the Uttarakhand High Court had accorded the Ganges and the Yamuna legal rights before the apex court stayed the verdict — have not resulted in urgent changes, either in policy or in the public consciousness. But an indifferent people and government are only a part of the problem. The bigger dilemma seems to be an existing paradigm that continues to view the demands of development and ecology to be conflicting. But it is imperative to find a balance for the sake of the survival of rivers and of people. The government will be forced into a balancing act only if the environment is transformed into a political issue.