Fight against all odds
CHINA DIARY: When 'left-behind' children are unafraid to chase their dreams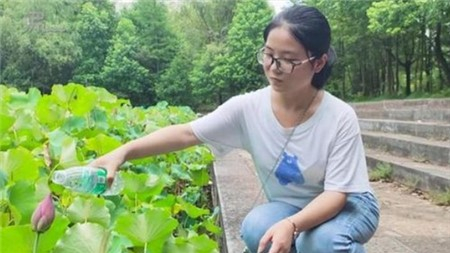 ---
Published 03.11.20, 02:05 AM
|
---
Zhong Fangrong, who recently aced the gao kao, China's challenging pre-university entrance exam, has announced that she wants to study archaeology. No, she is not from the kind of family where such leanings can be indulged in without worrying about mundane things like job prospects and salaries. 
A child of migrant workers, Zhong was brought up by her grandparents in their village. This 'left-behind child' — the phrase used for children of migrant labour who are left behind in their villages — came fourth among the 1,94,000 liberal arts students in her province, Hunan.
Zhong could have had her pick of subjects, but she chose archaeology, because, as she said, history and cultural relics had always fascinated her. This made her the target of harsh 'advice' on social media. "You will regret your choice once you enter the job market,'' she was warned by netizens, who unkindly pointed out to her that she was from an underprivileged background and should, therefore, choose a subject that promises a high-paying job. The phrase, '#left-behind girl was enrolled by Peking University but chose to study archaeology', became a trending topic on China's version of Twitter.
Unexpected help
Before she could buckle under, however, Zhong got support from unexpected quarters. The 82-year-old honorary president of the country's oldest archaeological institute sent her a copy of her biography and a letter advising her to stay true to her dreams. Herself a Peking University alumnus, this Shanghai-born trailblazer had travelled to the edge of the Gobi desert way back in 1963, driven by the urge to protect the Mogao Grottoes, which were then being looked after by an institute set up in 1944. She spent her life looking after these ancient Buddhist caves, which were declared a Unesco world heritage site in 1987. Other museums and archaeological institutes too sent Zhong artifacts and literature to encourage her.
That someone like Zhong can choose a career in a low-profile discipline shows that China is today a land of opportunity for those willing to be adventurous.
Take, for instance, the volleyball-playing Beijing student who sat for an extra exam after the gao kao in order to qualify for admission in a sports university. Her struggle was brought to light in a documentary on four aspirants of this year's gao kao, which was held under the shadow of Covid-19. The girl's mother is a nurse who, on account of the pandemic, could not take leave to help her daughter prepare for the all-important exam as she would normally have done. The father stepped into the mother's shoes, taking over the housework and also helping his daughter study.  

Success stories
Then there was the case of the boy on the freezing terrace. As in India, the shift to online classes necessitated by the lockdown hit poor students the hardest. One of them made news when a photograph of him studying on the freezing terrace of his building at 5.30 am appeared in the newspapers. It was only at that hour and at that spot that the boy could get the strongest internet signal on his phone. Too poor to afford either a computer or an internet data pack, he had to gain access to online classes on his father's cell phone by connecting to a kind neighbour's WiFi. 
After reading about him, his school got him a computer, local authorities arranged a free broadband connection and, most importantly, a prestigious university showed interest in him. His performance in the gao kao made him eligible to enroll himself in the engineering course of the university.