Chandrayaan-2 countdown with band, baaja, baaraat
At 1.55 in the morning on Saturday, there was no soft landing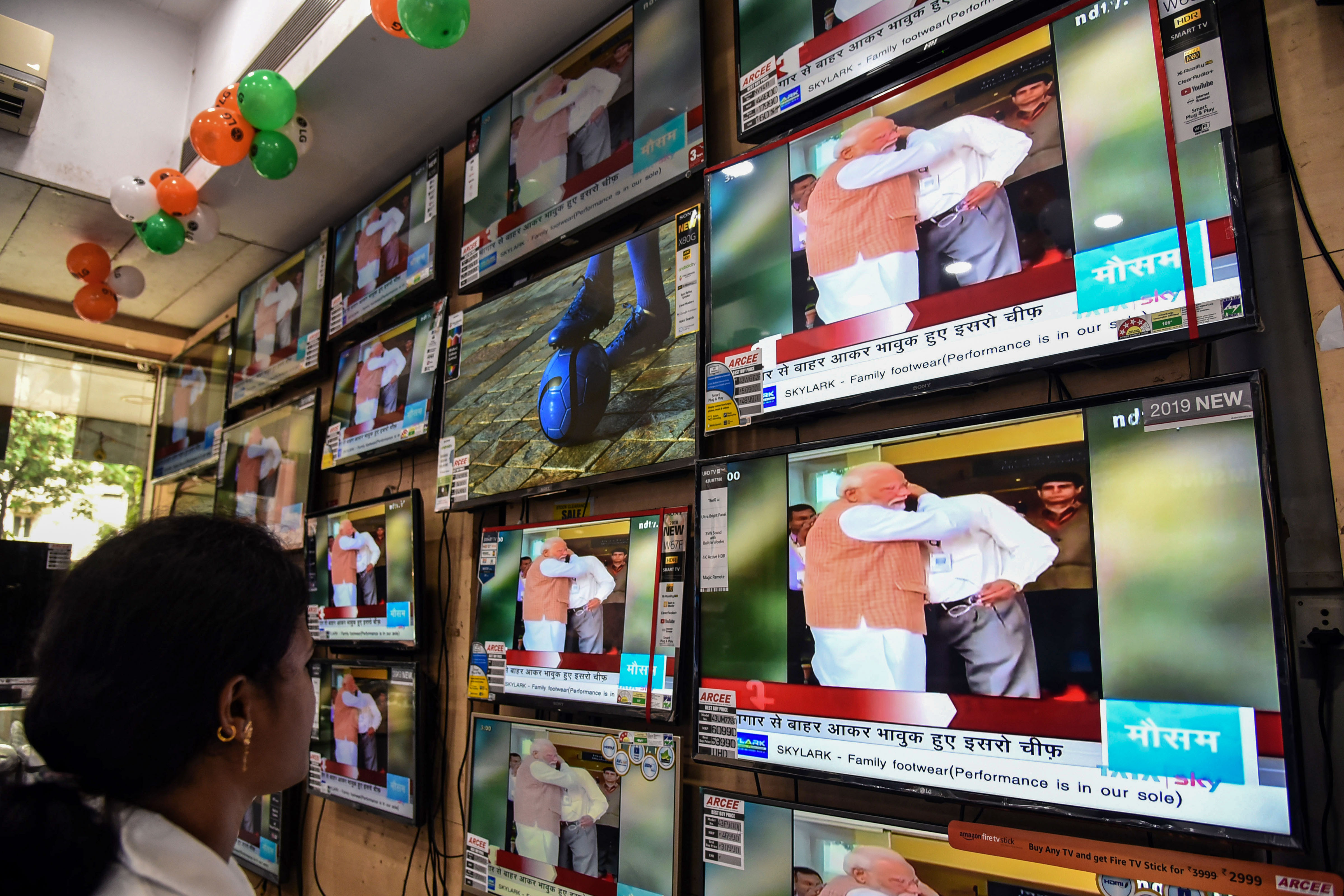 ---
---
The countdown to the soft landing of Chandrayaan-2 was like a run-up to any big fat Indian function. Helming the welcome party was none other than Prime Minister Narendra Modi. The updates were like this. PM lands in Bangalore. PM to pull all-nighter at the Indian Space Research Organisation (Isro) headquarters. PM to watch moon landing with a group of 60 school students selected from all over India. As for the ceremonial band — the Shillong Chamber Choir was to sing their version of the Vande Mataram.
One small step for…
A big fat Indian function is a mix of notes concordant and discordant. There was general talk that the BJP government was pointing moonwards to wrest attention from ground realities. "It is an attempt to divert attention from the economic disaster," said Bengal chief minister Mamata Banerjee. Members of the film fraternity, who lately like to wear their patriotism on their films as well as on their social media handles, cheered away. Of course, many of them were heeding the PM's bidding. He had said: "I urge you all to watch the special moments of Chandrayaan-2 descending on to the Lunar South Pole! Do share your photos on social media. I will re-tweet some of them too."
Rukaawat ke liye khed nahi
At 1.55 in the morning on Saturday, however, there was no soft landing. Communication between Moon and Earth faltered, but unlike present-day earth-to-earth communication in certain geographies, there was verbal communication instead of radio silence. A failure was owned up. A success measured. Addressing scientists invested in the Isro mission, the Prime Minister shared words of encouragement, resilience, some humour even — something about the moon's elusiveness, something about the poet's imagination and science's grammar. PMji even said, "There will be many more opportunities to be proud and rejoice…" And finally there was The Long Hug. As the Prime Minister put his arm around K. Sivan and patted his back repeatedly, the nation was left teary-eyed, applauding. One brief window, India and Indians remained soldered in virtual space. No jokes were brooked. No political nay saying entertained. A stray thought like a truant moonbeam came to mind — Assam, Kashmir, Muslims, Dalits, would thou art have been better off on Moon?