Championing vegetarianism is discriminatory
A contrived sense of difference perpetuates hatred, and hateful practices have trickled down into quasi-official policy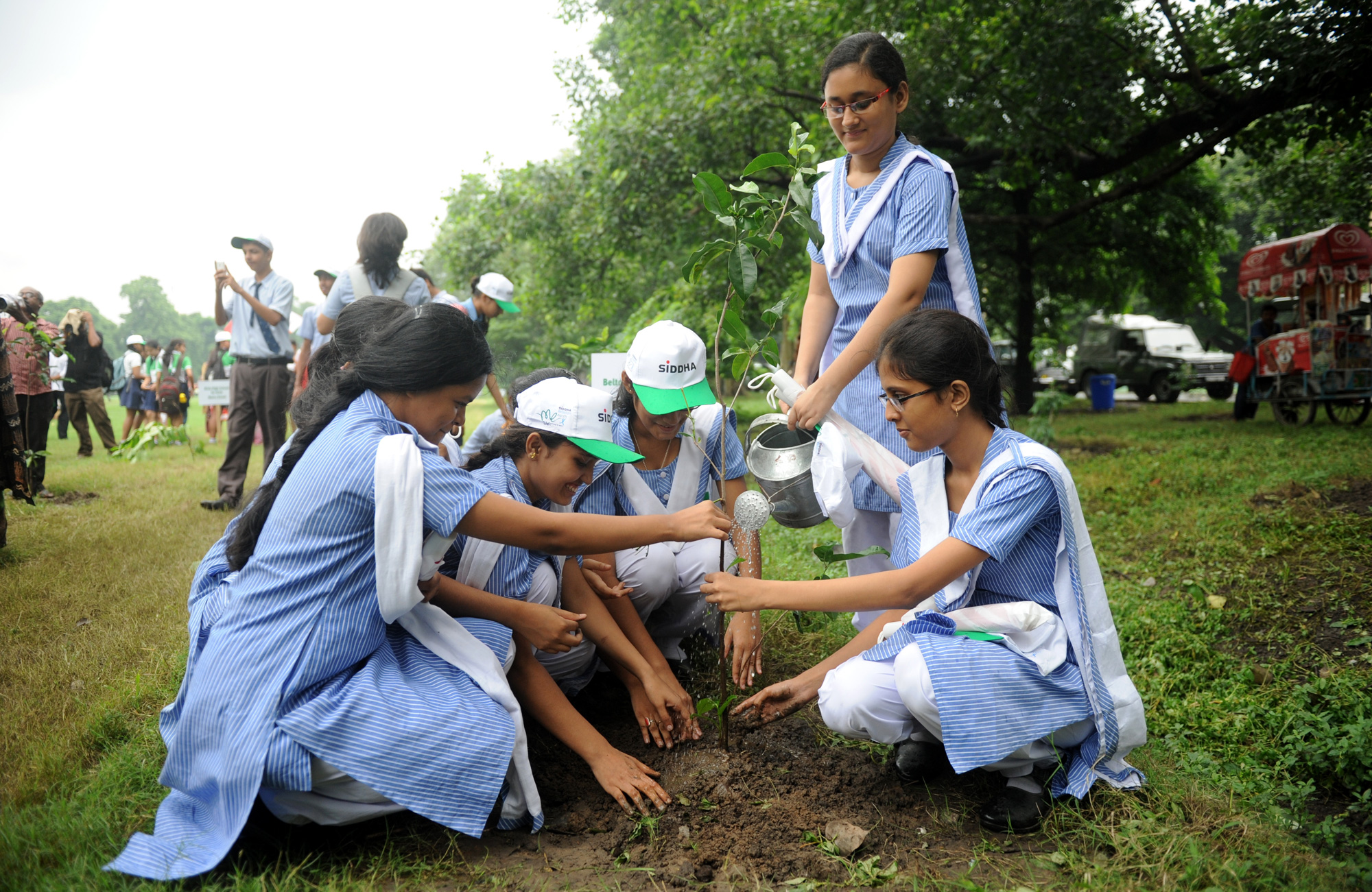 Indian school children.
File picture
---
Published 11.10.18, 08:17 PM
|
---
The 'trickle-down effect', it seems, seldom works for the good things. Yet it operates most efficiently when the urge is to divide and hurt. A primary school in Wazirabad village in Delhi has been separating its Hindu and Muslim pupils into different sections. The school falls under the aegis of the North Delhi Municipal Corporation, which has promised to look into the matter after being informed of this by a group of teachers. While the bright spot in the induced darkness is the fact that the teachers complained, it is an indication of the successful spread of fear that they wished to remain anonymous. The decision to segregate pupils, reportedly, came from the teacher-in-charge, C.B. Singh Sehrawat, who was installed in place of the previous principal in July. According to this gentleman — he has now been suspended — the reshuffling of sections was a management decision, routinely done to preserve peace, discipline and a good learning environment. Apparently children were 'squabbling', not exactly over religion but over food — that is, some were 'vegetarian'.
The implications of Mr Sehrawat's comments are clear. Dividing up religious communities on the basis of food assumes that vegetarian food is 'pure' and eaters of flesh 'impure'. Surveys have shown that the strident insistence of the party in power at the Centre and its right-wing siblings that most of India is vegetarian is just a vociferous lie. The championing of vegetarianism is not only discriminatory from the point of view of faith, but is also casteist and region-specific. But it forms the basis of the drive against the trade in beef and leather, to the disadvantage of particular communities and castes. To indoctrinate children in primary school, even by indirect means such as classroom segregation, with this contrived sense of difference is to perpetuate hatred through future citizens. Such hate-based practices have 'trickled down' into quasi-official policy, too, where discrimination is more aggressive. Reportedly, applications for registration under the Special Marriage Act, needed for interfaith unions, are being routinely refused in Uttar Pradesh. One such couple had to get married in Calcutta because the registrar in UP had simply not allowed them to apply. The couple are now scared of their future as they return to work. Why are the founding principles of the republic being allowed to be subverted so easily?