Generation doom: children of the pandemic
While global attention has been monopolized by the deaths caused by the coronavirus, the myriad plight of minors and children has been rendered invisible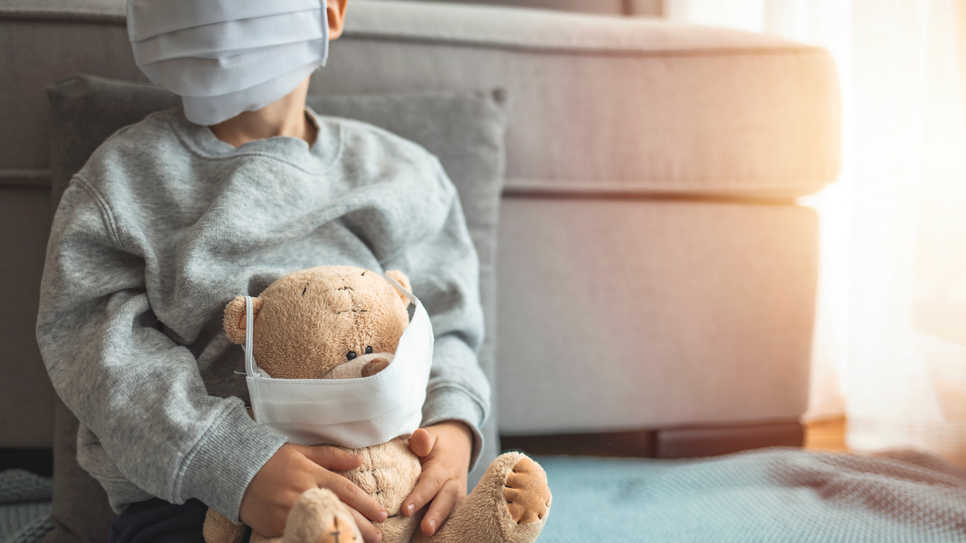 Representational image.
Shutterstock
---
Published 03.03.21, 04:01 AM
|
---
Covid-19 has not only taken a massive toll on people's health; it has also destroyed the future prospects of children. A study by the Centre for Science and Environment indicated as much with its findings about the 'pandemic generation': 375 million children, from newborns up to the age of 14, are likely to suffer the long-term effects of the global contagion, ranging from malnutrition, stunting and increased child mortality to losses in education. While global attention has been monopolized by the deaths caused by the coronavirus — it has claimed more than 2.5 million lives around the world, with the casualties in India going beyond 1.5 lakh — the myriad plight of minors and children has been rendered invisible. The blow to the educational prospects of such 'hidden victims' is particularly severe: more than 500 million were forced out of school all over the world, with India accounting for over half the number.
These figures bear serious implications for India, which now lags behind all South Asian nations in terms of sustainable development, save for Pakistan. Even at the best of times, the protection of children's lives, rights and health has to be negotiated around formidable roadblocks, including State apathy. The picture becomes even bleaker for children — especially those on the margins — born or growing up during the pandemic. They are at greater risk of disease, poverty, food shortage and even sexual violence while facing poorer access to basic rights such as education and healthcare. While the global response has not been particularly encouraging — a United Nations survey of high-income economies showed that a third of them did not implement any policies designed to support children during the first wave of the pandemic — certain countries have taken some mitigatory measures. Singapore, for one, asked pre-school programmes and student care centres to cut fees by 50 per cent for a short time. But, India, seemingly, has looked the other way. The National Education Policy and the Union budget both saw the light of day during the pandemic. Yet, governmental expenditure on children came down by almost Rs 16,000 crore, while the NEP made lofty claims about online education and increasing the student enrolment ratio by 50 per cent with little clarity on how the digital divide is to be tackled. These challenges are only aggravated by health concerns — increasing air and water pollution are examples — thereby signalling the urgent need for holistic comprehension of the overlapping nature of the challenges so as to design appropriate interventions. The plight of 42 per cent of India's population is too complex to be solved by a piecemeal approach.