Celebrating Bengali culture in England
Durga Puja gives Bengalis a chance to pass on something of their culture to their UK-born children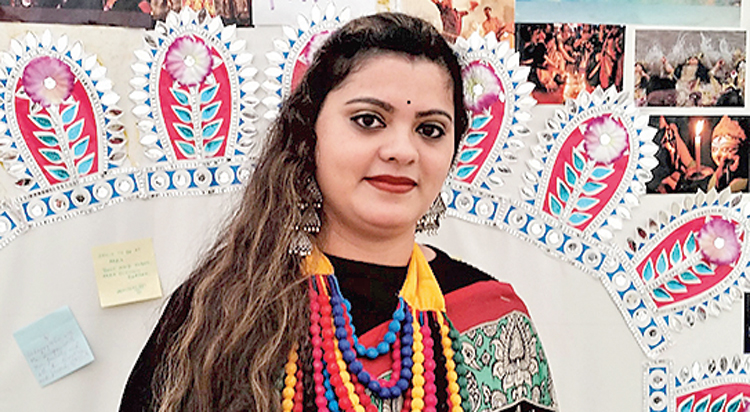 ---
---
This year, there were at least 61 Durga Pujas in Britain, according to Sumit Konar, a postdoctoral chemistry researcher at Edinburgh University. Konar produced a digital map of the festivities taking place in Edinburgh, Glasgow and Aberdeen in Scotland, Belfast in Northern Ireland, Liverpool, Middlesbrough, Newcastle, Leeds, Cambridge, Leicester, Birmingham, Cardiff, Dorset and London. "My friends who went back to Calcutta are missing the Edinburgh Durga Puja heavily," he says.
Durga Puja gives Bengalis a chance to pass on something of their culture to their United Kingdom-born children. For example, the ladies from Prabashi in Hounslow, west London, ended the festivities with sindur khela, while another group, Adda, made a brave attempt at recreating the spirit of Calcutta's Maddox Square in a tent pitched on the grounds of the Slough Cricket Club in Berkshire. There was an "Adda Zone" (picture) where Mitul Chakrabarti had compiled an evocative collage of photographs from Dakshineshwar, Shobhabazar Rajbari, Coffee House and Durga Puja in Shyambazar.
Shinjini Thakur had put up paintings of deities done in the Kalamkari art style of Andhra Pradesh. Mita Tewari said her sondesh, kalojam and roshogolla had all been made at home "using nolen gur". And the singer, Paroma Banerji, flew in from Calcutta to give a performance, carrying a consignment of hand-block printed Bishnupur silk saris. A few new deities will be commissioned from Kumartuli, but most have gone into temperature-controlled warehouses since strict environmental rules prevent immersion in UK waters.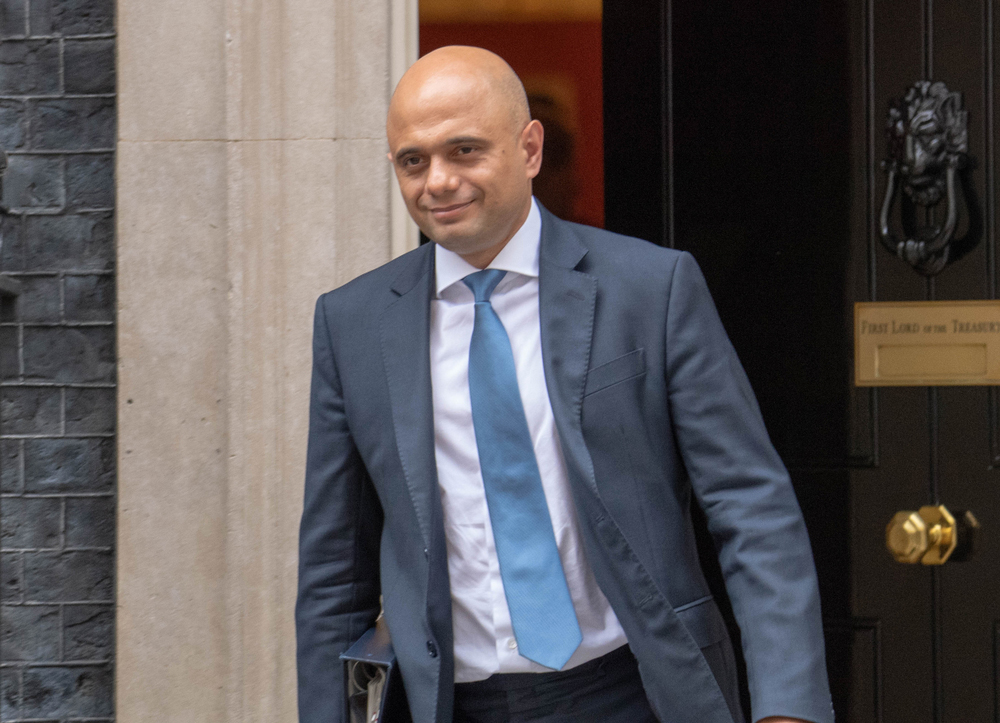 Britain's chancellor of the exchequer, Sajid Javid, a Tory of Pakistani origin, impressed Indian voters when he announced last week that he had asked the Royal Mint "to bring forward proposals for a new coin to commemorate Gandhiji", in order to mark "Bapu's" 150th birth anniversary. "When you become chancellor you also become Master of the Mint," explained Javid. "And being in charge of the nation's coins is not an opportunity I'm going to pass up! In recent years, we've had coins to commemorate important figures from every walk of British life." These figures include the scientists, Stephen Hawking and Isaac Newton; the novelist, Jane Austen, to mark the 200th anniversary of her death; Samuel Pepys, 350 years after his last diary entry; Arthur Conan Doyle on his 160th birth anniversary; and Beatrix Potter's characters, Peter Rabbit, Mrs Tittlemouse and Flopsy Bunny, to celebrate her 150th birth anniversary.
In contrast, Labour is in serious trouble with Indian voters after its party conference passed a resolution condemning India over Kashmir. Dozens of British Indian organizations have just delivered a furious joint letter warning the Labour leader, Jeremy Corbyn, of a mass boycott: "We are consulting with members and community colleagues to reconsider the level and nature of engagement with Labour representatives going forward in the light of the strident position your Party and you have taken."
Magical place
It is not unusual for members of the Romantic Novelists' Association to set their tales in India. The former president of the United States of America, Bill Clinton, once described Kashmir as "the most dangerous place in the world", but the author, Rosie Thomas, tells me how she came to set her novel, The Kashmir Shawl, which I am enjoying immensely, in such "a magical place". The discovery of a Kashmir shawl as a family heirloom takes the protagonist, Mair Ellis, on "a quest that will change her life for ever".
"Why Kashmir?" I ask Rosie, to which she replies: "I was there in 2010 trekking with friends in Zanskar, and when the trip ended in Leh, our driver mentioned that Srinagar was only two days drive away, via the Lamayuru monastery, Fotu La and Kargil, across the mountains. My friends flew home and I booked the jeep and the driver to do the trip. That was the seed of the novel. I spent a fascinating couple of weeks in Srinagar, staying on a houseboat on Lake Nigeen and researching the shawl trade... I felt safe even though I was travelling alone and unplanned, and it was a great privilege to be in such a beautiful place amongst welcoming people — on both sides of the divide." The Times is right when it says: "Rosie Thomas writes with beautiful, effortless prose, and shows a rare compassion and a real understanding of the nature of love."
Shine for years
The date: November 3, 2011. The venue: the William Wallace Collection, a sumptuous mini-palace in Manchester Square, London. The occasion was a glittering dinner, attended by the likes of Lakshmi Mittal, to announce the winner of the Financial Times/Goldman Sachs Business Book of the Year.
The FT editor, Lionel Barber, said he was "blown away" by Poor Economics: A Radical Rethinking of the Way to Fight Global Poverty, co-authored by Abhijit Banerjee and Esther Duflo, which was declared the winner. Banerjee reminded me that he had done a programme at the Bengal Club in Calcutta in August that year, in association with The Telegraph. The FT, which has been ahead of the pack in recognizing Banerjee's talents, included him in 2012 among "25 Indians to watch". After the Nobel was announced on Monday, Martin Sandbu wrote in the FT that the Royal Swedish Academy of Sciences had "given a shot in the arm for the broader standing of the economics profession itself".
Footnote
Of all the excellent exhibitions in London, I pick "over 300 remarkable and rarely seen" paintings and prints done by William Blake (1757-1827) at Tate Britain. Blake certainly had a vivid — and, at times, nightmarish — imagination. He also wrote the poems, "The Tyger" and "Jerusalem" ("I will not cease from Mental Fight,/ Nor shall my sword sleep in my hand/ Till we have built Jerusalem/ In England's green and pleasant Land.") which is sung at Test matches.