Editorial: Buzz fades
Natural pollinators increase crop productivity — they are essential for the reproduction of three-fourths of food crops and flowering plants — by facilitating fertilization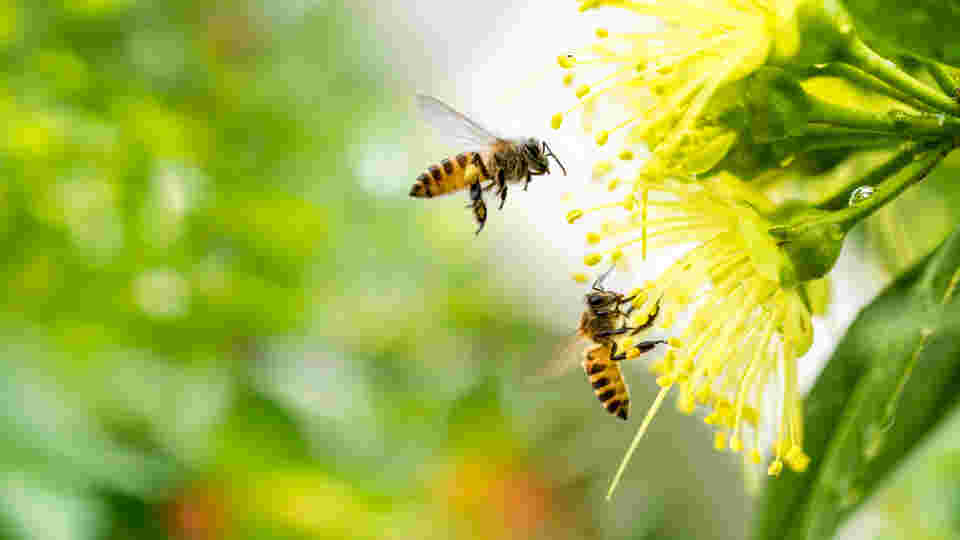 Representational image.
Shutterstock
---
Published 30.08.21, 01:49 AM
|
---
Temporary solutions can lead to permanent problems. The scourge of global hunger has plagued the world for years: according to the Food and Agriculture Organization, the number of hungry people has increased consistently over the last six years. This, in spite of the United Nations' resolution to eliminate global hunger as part of its sustainable development goals. Efforts to mitigate food shortage and rising global food prices — projected to increase by about 25 per cent in 2021 compared to last year — have mostly focused on stopgap measures, such as the enhanced use of pesticides and agricultural practices aimed at maximizing crop yield. However, a recent study has identified these very practices to be the primary reasons behind the decline of the population of natural pollinators like bees, butterflies, wasps, and bats, which is adversely affecting the volume of food produced and, thus, contributing to global hunger.
Natural pollinators increase crop productivity — they are essential for the reproduction of three-fourths of food crops and flowering plants — by facilitating fertilization. Their role is particularly significant in countries like India where farmers cannot afford large-scale artificial methods of pollination. Therefore, a decrease in their population would, naturally, lead to a fall in the quality and the quantity of crops. According to a 2016 report, there has been a 300 per cent increase in pollinator-dependent food production over the past half century. But while other causes of food shortage — such as climate change, overpopulation, social inequality — are widely discussed, the impact of the shrinking population of pollinators on global food security is sporadic in the public discourse. The gap between the growing demand for food and its supply needs to be mitigated, but by sustainable means. The need of the hour is to understand the importance of pollinator species and formulate concrete plans to conserve their numbers. India's environment ministry has taken a step in the right direction by launching a project that enables the study of such ecosystems. But scientific investigations will only yield fruit when their findings are incorporated into grass-root policies. Ecocentric agricultural practices — the use of eco-friendly pesticides, for instance — must be encouraged. The loss of natural habitat for pollinators must be redressed by integrating them into the models of future 'smart cities'. The larger challenge is to harmonize the needs of ecological sustainability with agricultural production and its practices.