British monarch shares valuable history on Instagram
Recently, Queen Elizabeth II made her maiden post on Instagram and shared a picture of a letter written by Charles Babbage
A letter written to Prince Albert, the great-great-grandfather of Queen Elizabeth II, by Charles Babbage.
(Picture: Instagram/@theroyalfamily)
---
Published 12.03.19, 05:07 AM
|
---
Sir — Millions of people around the world use the social media platform, Instagram. Recently, Queen Elizabeth II also made her maiden post on Instagram, on the British royal family's official handle. In the post, she provided a photograph of a letter written in the year 1843. It was written by Charles Babbage, who is widely known as the world's first computer pioneer, to the Queen's great-great-grandfather, Prince Albert. One hopes that the world will get to see more such valuable and historic photographs on the royals' Instagram account in the future.

Sourish Misra,
Calcutta
Boss lady
Sir — It was a moment of sheer pride and validation for lovers of India's desi dogs when Asha, a stray who was rescued as a puppy and then trained to be a part of the West Bengal Police Training Academy's dog squad, outperformed all her 'pedigreed' peers to become Bengal's elite sniffer dog. Indians are known for their ignorance and snobbishness when it comes to their preferences for dogs — most will choose foreign breeds like Labradors and Golden Retrievers, German Shepherds and even Siberian Huskies and St Bernards as pets although there is no dearth of street dogs that need homes and who make wonderful, loving companions.
This bias is reflected somewhat in the choice of breeds used in police work as well. It was only last year that the indigenous Mudhol hounds from Karnataka were inducted into sniffing operations for the armed forces after it became clear that they easily match their foreign counterparts in skills and natural abilities.
With Asha doing better than all her 'pure-bred' peers and joining the 30-strong sniffer-dog unit, one hopes that Indians' interest in adopting indigenous breeds will grow. It is high time this happened.
Abhimanyu Roy,
Calcutta
Sir — I was ecstatic to read about Asha the indie dog becoming the lead member of the state's elite bomb and drug sniffing squad. As a puppy, she received the same treatment that most others like her are subjected to — she was mistreated and found bleeding outside the police academy. Today, she is a prize asset to the police, and also their fastest runner.
It has often puzzled me how Indians are able to overlook all the obvious advantages of desi dogs in favour of foreign breeds just because the latter look more 'exotic'. Not only are Indian dogs best suited for Indian climates, they are also highly intelligent and incredibly agile and resilient. Moreover, they are actually the 'purest' of breeds — given that they have evolved almost entirely through natural selection — and have excellent protective instincts, making them natural guard dogs. Entire colonies of stray dogs are known to protect the neighbourhoods they inhabit. Contrary to popular belief, they are also amenable to training, and can adhere to disciplined routines.
With such traits, all of which make them obvious choices for adoption as well as police work, it is a mystery as to why they have not been properly considered for the latter so far. We must be grateful to Asha for breaking the 'glass ceiling' for desi dogs; with her success, more of her kind will hopefully find happier lives and brighter futures, whether in official roles or in loving homes. This will also make the work of desi dog rescuers a lot easier.
Shalini Ghosh,
Calcutta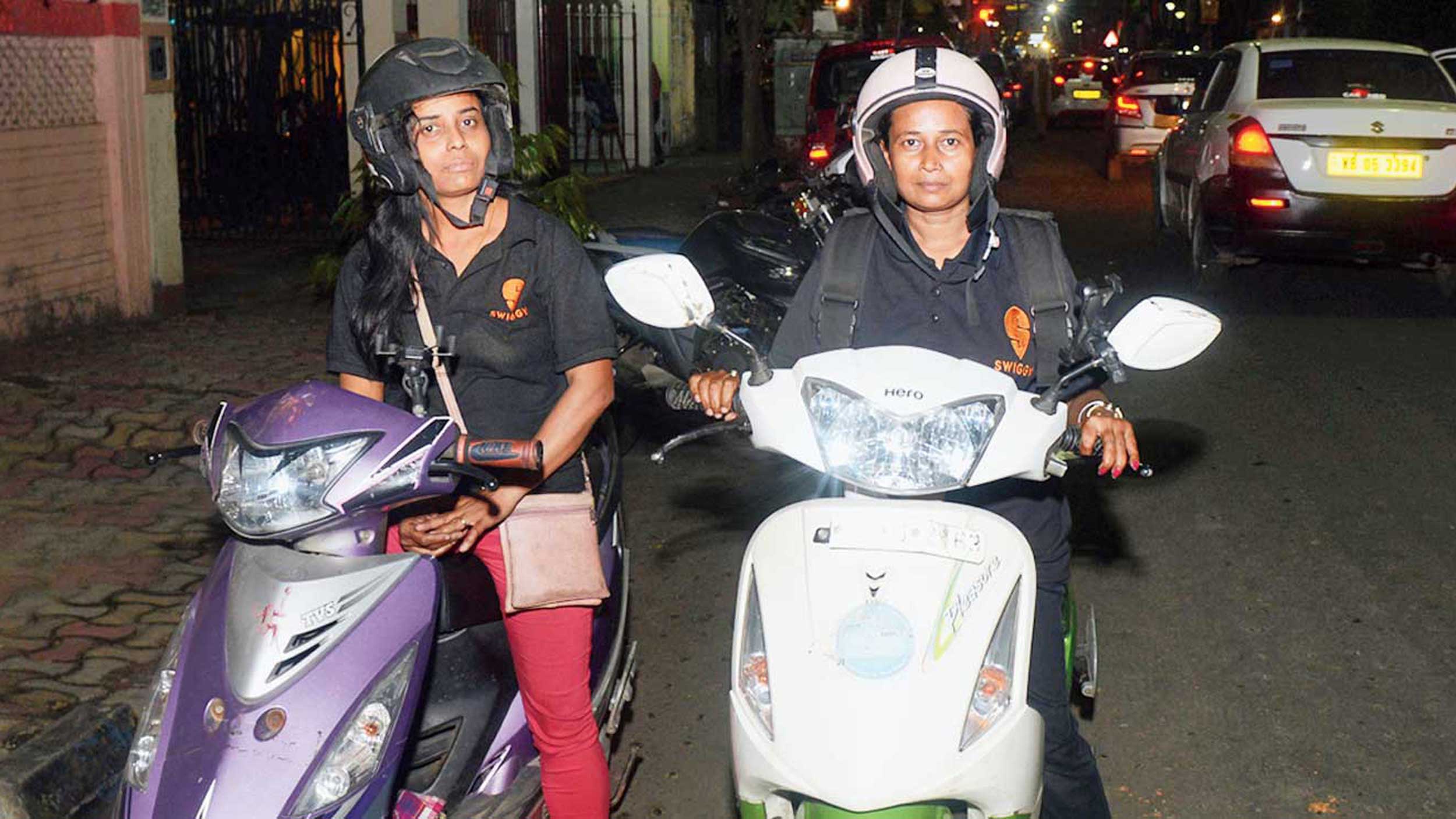 New horizons
Sir — It was heartening to open The Telegraph on International Women's Day and read about the different ways in which women are making news strides towards freedom and empowerment. For one, the joint initiative taken by the Calcutta Police Sergeants' Institute and Police Athletic Club along with the Indian Football Association to conduct the All Bengal Women's Football Tournament 2019 is praiseworthy ("Kick-off", March 8). It will encourage women to take up sport. Few women opt for it on account of a number of societal and economic reasons. They feel inhibited, are not encouraged by their family, have little or no financial backing and do not have access to proper and safe transport, particularly in rural areas.
There are also not enough facilities and support for the women to pursue sports as there are for their male counterparts. The initiative, thus, will hopefully draw more girls and women to sports and give them a chance to fulfil their dreams.
It was also encouraging to read about the growing number of women who are signing up to work as delivery executives for food delivery apps ("A bite of freedom for women", March 8). Binu Biswas and Kanchan Sarkar, who work for Swiggy, and Susmita Biswas, who is employed by Uber Eats, have mustered up the courage to venture into an otherwise male-dominated profession. Their efforts will encourage other women to look beyond the four walls of their houses and tread new territory. This will not only help them financially but will also give them a taste of freedom and a chance to interact with people and explore areas beyond familiar localities. These experiences will enable them to teach their children valuable lessons about how to interact with the world.
P.R. Bhattacharya,
Calcutta