Britain is rapidly approaching the edge of the Brexit cliff
The harmful effects of Brexit could be reduced somewhat by planning, but prime minister Boris Johnson has no plan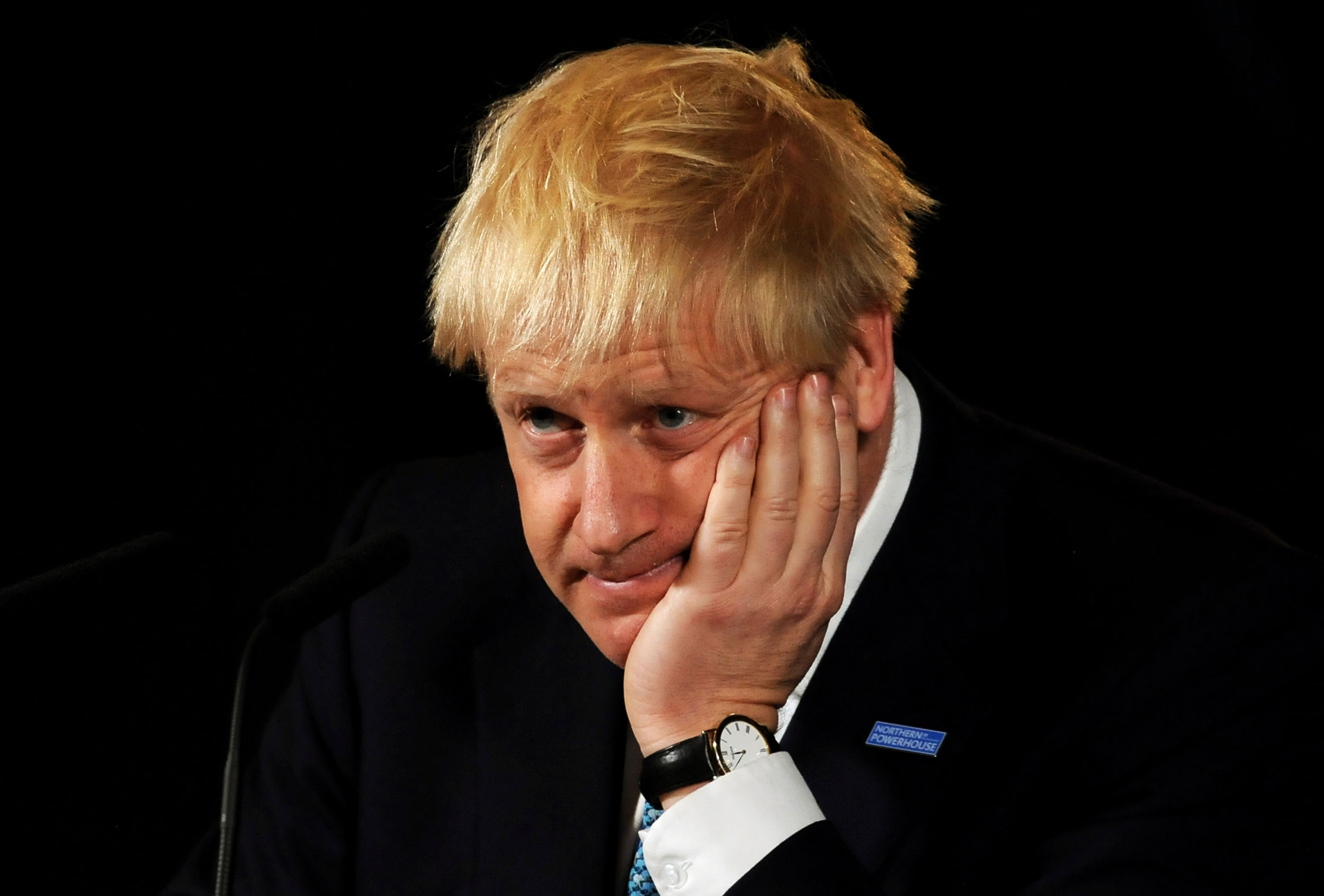 ---
---
Politics involves much talking and listening. So it can generate a lot of tweets. Twitter is relatively new; not all politicians have taken to it. Since Angela Merkel seems to have joined Twitter in June 2014, she has tweeted 17 times. Virtually all of them are retweets, about party events. She has 50,000 followers. Her slogan is "Successful together in Europe".
Emmanuel Macron is the opposite. Since he joined in October 2013, he has tweeted more than 8,000 times — roughly four times a day. He has four million followers. Last year he stirred a storm when he said that African women should be educated so that they will choose not to have so many children; fertile black women jumped on him. On the 60th anniversary of the French ministry of culture, he tweeted that his objective was knowledge, education and culture for all. When Ursula von der Leyen became president of the European Commission, he promised to work with her towards her goals of a strong climate policy and a socially progressive Europe that protected its people. He said that the boats carrying migrants from north Africa to Europe should be seized forthwith and taken to the nearest port, and the refugees should be taken care of, but the responsibility should not fall only on the country where they land, and they should be taken back to where they came from. He posted videos of Tour de France and congratulated its French winners.
Theresa May joined in June 2016, and has 8,84,000 followers. On May 27, results of the British elections to the European Parliament, in which 37 per cent bothered to vote, were announced. Nigel Farage's Brexit Party won 30.5 per cent of the vote. The Conservatives had taken Britain out of the European Union, but they got only 23.9 per cent. They lost the vote in Parliament. There was just not enough support for her in her country or her party. She called the results disappointing, and said they showed the necessity of a Brexit deal. The day after the elections began, she stepped out of 10, Downing Street and announced her resignation; her voice broke as she did so. She wrote not a word about it on Twitter; she just put up a video of her announcement. The following week she expressed her delight that England and Wales were hosting the cricket World Cup, and wished them luck. She celebrated the fact that the United Kingdom had gone without coal for a fortnight. Then she welcomed Donald Trump to Britain and stressed the importance of the American connection — a fifth of Americans are descendants of Britons. She spent the following weeks arguing for feminine causes — for instance, that men should get leave to look after their wives when the latter bear children — and celebrating whatever good news came in. She gave one last party for policemen who had been awarded for bravery. Finally on July 23, she could make room for Boris Johnson and move out of 10, Downing Street.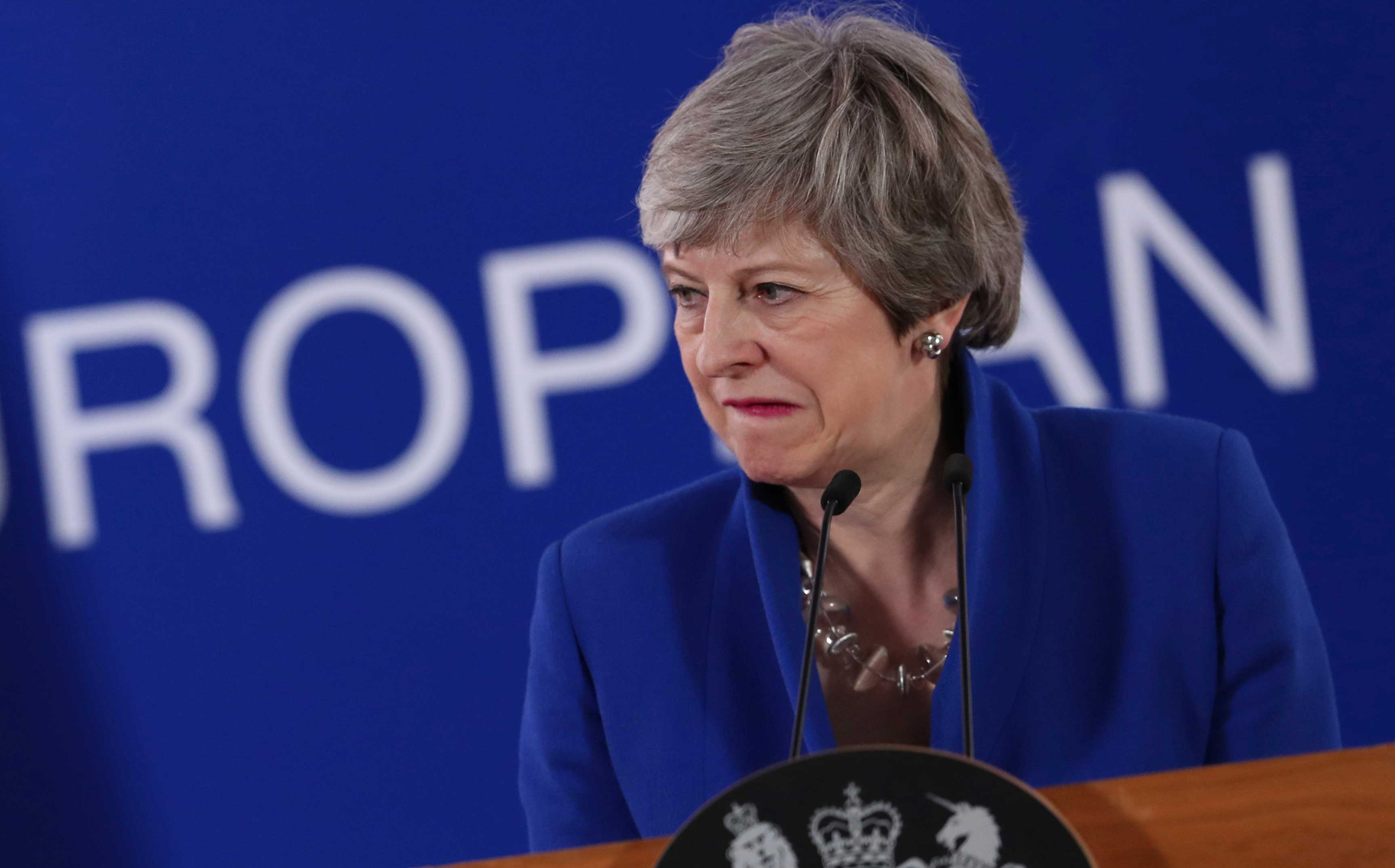 Johnson joined Twitter in April 2015 and has 8,31,000 followers. Alexander Boris de Pfeffel — strange names for an Englishman. Boris was the name of some Russian émigré his parents had met. And de Pfeffel? An aristocratic name from Bavaria, with which Johnson has no known connection. He is descended from King George II as well as from Ali Kemal, a 19th-century Turkish journalist. He went to Eton and Oxford; he is a proper toff, and speaks with an upper-class accent, although he tones it down when he does electioneering. His first occupation was as journalist, so he writes well and easily; he also has a twisted and sometimes wicked humour. The best comment on him comes from Reham, Imran Khan's ex-wife: "Two divorces, a love child and infidelity. No, I am not talking about my ex Imran Khan, the playboy international cricketer and now Prime Minister of Pakistan, nor am I talking about US President Donald Trump. I stumbled on this piece of information as I was reading up about the new British Prime Minister Boris Johnson."
He is an entertaining, unpredictable and enterprising politician; he has been and will continue to be a lot of fun. For weeks he has been tweeting that he would deliver Brexit by October 31, unite Conservatives, defeat Jeremy Corbyn, and energize Britain. Delivering Brexit is the easiest thing to do: he can walk out of the EU without an agreement. But since roughly a half of Britain's trade is with the EU, that would result in sheer chaos. British exports, which are allowed duty-free into the EU, would suddenly face import barriers. There would be no such problem with Britain's imports from the EU, but its balance of payments would worsen. The British pound has depreciated in anticipation of this, and Britons have been paying more for their imports. The Europeans would certainly try to wean away the financial services that London provides to the world. Chaos is on the way, and even Conservatives would not unite to welcome it; and if they do not, they may well lose to Labour in a general election. Johnson has simply not recognized the disruption Brexit would cause to the British economy; its harmful effects could be reduced to some extent by planning, but he has not even the basic elements of a plan. So it seems at the moment that Johnson is driving his country towards a disaster.
If he does, his government may fall, and there may be a general election. The Conservatives would almost certainly lose it, and Labour would probably come to power. Labour is just as unprepared for Brexit as the Tories, so economically it would make no difference. Labour could try to negotiate to re-enter the EU, but all the indications suggest that the Europeans are waiting to get rid of Britain, once and for all; even if they take Britain back, it will be on tough terms.
Alternatively, Johnson may continue in government, and will have to manage the consequences of Brexit. Theresa May had worked on them, and hoped to develop closer relations with the United States of America. Trump has been encouraging Britain to leave the EU. But he has not shown any willingness to offer Britain an alternative; and whatever Britain and the US do, Britain simply cannot find markets abroad equal to those what it has in the EU.
So it seems that Britain is rapidly approaching the cliff edge. There does not seem any chance just now of its avoiding a fall or being prepared for it. So we may see a policy misstep leading to a rare disaster. Britain takes less than 3 per cent of India's exports, and supplies less than 2 per cent of its imports. So India is unlikely to be much affected by Britain's travails. London as a financial market is more important to India, but it is unlikely to be much disturbed by Brexit; if it is, New York will continue to be available. So Brexit carries little risk for India. We can just watch a huge error by a once-grand world power. Boris Johnson's theatrical inclinations can only add to the spectacle.