Beyond borders
There may be discussions and debates on the ever-evolving meaning of 'citizenship'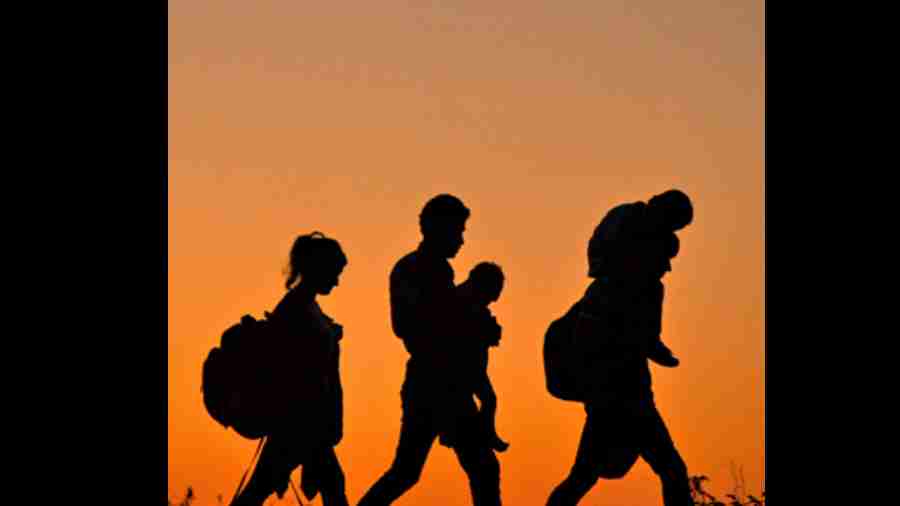 Representational Image
File Photo
---
Published 17.10.22, 02:47 AM
|
---
Rishi Sunak was once chastised for appearing to not understand how contactless cards work. It was apparent that the affluent Sunak didn't have to do such things for himself. The British media quickly pointed to the closing speech by the former prime minister, Theresa May, at the Conservative Party conference in 2016: "… today, too many people in positions of power behave as though they have more in common with international elites than with the people down the road..." 
Given his meteoric rise in politics, mixed ethnic roots, a billionaire wife with a 'nondom' tax status, Sunak — himself the holder of a US green card — has been portrayed as a perfect example of an 'international elite'. Not to forget, Boris Johnson had US citizenship, which he renounced only in 2016. The former health secretary and an aspirant for prime ministership, Sajid Javid, was registered as a 'non-dom' while working as an international banker. Several other British politicians would belong to this coterie as well. And Britain is certainly not the only country with its set of well-heeled politicians. Interestingly, in her 2016 speech, May had also said, "... If you believe you're a citizen of the world, you're a citizen of nowhere. You don't understand what the very word 'citizenship' means."
There may be discussions and debates on the ever-evolving meaning of 'citizenship'. Are refugees living in camps in different corners of the globe, countless immigrants in different countries, including those who are put on Rwandabound flights from Britain, the only examples of 'citizens of nowhere'? Should not rootless cosmopolitans — the people who are at home everywhere but belong nowhere — be counted as such too? In this context, it may be pertinent to mention the BBC Radio 4 series, Daliso Chaponda: Citizen of Nowhere, launched in 2018 by the Zambia-born Malawian stand-up comedian, Daliso Chaponda, who lives in England. In the show, Chaponda pressed for a better understanding of different cultures by weaving in his experience of living all over the world as a child with his refugee-turned-diplomat father. The 2019 short film, Citizen of Nowhere, directed by Will Webb, might have been inspired by May's 2016 speech. It depicts the situation of a girl, Mireille — truly a citizen of nowhere — who applies for French citizenship in the wake of Brexit. Mireille gets stuck at home all day waiting for the embassy to call.
During Brexit, Britons had wondered whether Polish plumbers, Romanian staff at supermarkets, Italian lecturers and Indian IT workers in Britain are 'citizens of nowhere'. The same question was echoed differently in the recent past: there is an increasing tendency to call international elites 'citizens of nowhere'.
May's speech was, possibly, also the inspiration for the book, Citizens of Nowhere: How Europe Can Be Saved from Itself, by Lorenzo Marsilio and Niccolo Milanese. Marsilio and Milanese argue that we are in the middle of a great global transformation by which we have all become citizens of nowhere. They encouraged the development of a transnational civil society across Europe to transform the world.
But would that make citizens of nowhere strike roots? Would they then be able to cater to the needs of the "the people down the road" effectively? These queries must be reflected upon since this is not merely a British problem.