Bengali blues: Language in decline
The percentage of Bengali-speaking people in 1991 was estimated to be 8.30 per cent of India's population, but dipped to 8.03 per cent in 2011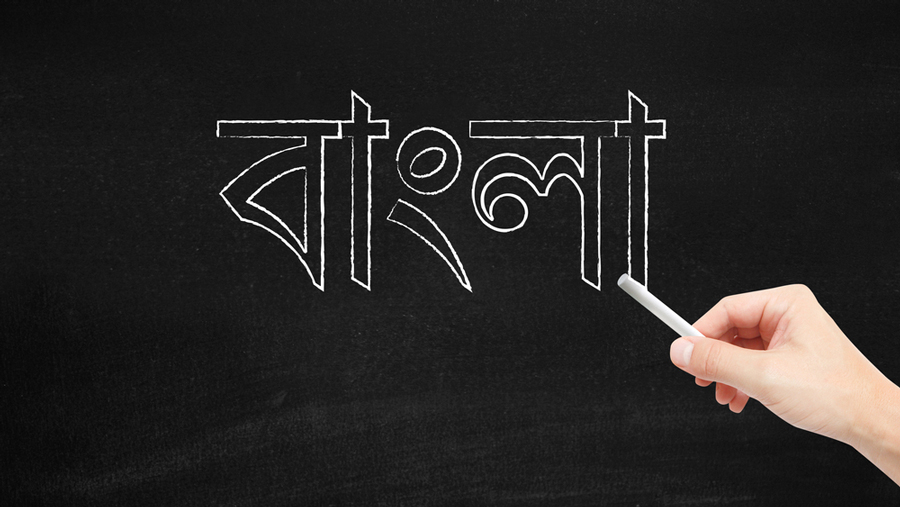 According to census figures, barring Hindi, which has shown a spectacular growth from 36.99 per cent in 1971 to 43.63 per cent in 2011.
Shutterstock
---
Published 26.10.20, 12:04 AM
|
---
The National Education Policy proposes to bring fundamental changes to the Indian education system. While the pros and cons of the NEP are being analysed, there are stakeholders who have expressed several apprehensions. Language and the medium of instruction in schools, for instance, are contentious issues. An examination of these concerns merits a glance at the linguistic map of India presented by Census 2011.
The comparative speakers' strength of the 22 scheduled languages reveals that Bengali is showing signs of decline. According to census figures, barring Hindi, which has shown a spectacular growth from 36.99 per cent in 1971 to 43.63 per cent in 2011, almost every other scheduled language, with the exceptions of Gujarati, Kashmiri and Manipuri, is on a downward trend. Bengali, the sixth most spoken language of the world, is shrinking. The percentage of Bengali-speaking people in 1991 was estimated to be 8.30 per cent of India's population. In 2001, the figure dropped to 8.11 per cent and dipped further to 8.03 per cent in 2011. Census 2011 says that Bengali is the second most spoken language in India but its speakers are concentrated in three states and one Union territory: West Bengal (86.22 per cent), Tripura (65.73 per cent), Assam (28.92 per cent) and the Andaman and Nicobar Islands (28.49 per cent). Apart from these, Mizoram (9.83 per cent) Jharkhand (9.73 per cent), Meghalaya (7.84 per cent) and Arunachal Pradesh (7.27 per cent) have Bengali-speaking people too.
A number of reasons can be cited to explain the rise in the number of speakers of a particular language. But there are critics who describe Hindi's astonishing growth of 161 per cent between 1971 and 2011 as 'linguistic imperialism'. The declining percentage of the speakers of other scheduled languages can be attributed to a faulty language policy, which promotes bilingualism that is a negation of the idea of a multicultural India. It is in this context that NEP 2020 with its multilingual formula becomes relevant.
While acknowledging the power of languages, the Centre has proposed to promote multilingualism through NEP: "Wherever possible, the medium of instruction until at least Grade 5, but preferably till Grade 8 and beyond, will be the home language/mother tongue/local language/regional language. Thereafter, the home/local language shall continue to be taught as a language wherever possible. This will be followed by both public and private schools" (para 4.11). The endeavour to promote the mother tongue must be appreciated and its significance understood in a multilingual country like India. However, there exists a chasm between the goals and principles and the policies envisaged for attaining them.
NEP 2020 proposes that "there will be a greater flexibility in the three-language formula, and no language will be imposed on any State. The three languages learned by children will be the choices of States, regions, and of course the students themselves, so long as at least two of the three languages are native to India" (para 4.13). NEP 2020 demands that state legislatures convene special sessions to discuss the policy and suggest amendments. Given the important role assigned to the states in the implementation of NEP 2020, state legislatures must exhibit the spirit of cooperative federalism and suggest remedial measures for rectifying the faulty language formula that endorses bilingualism.
The Union government promotes Hindi with zeal while English flourishes because it is linked with livelihood. The space for all other languages will continue to diminish if the language policy is not suitably amended.