Amit Shah to D. Raja, only fond memories of Arun Jaitley
The BJP leader crossed the 'party line' to strike friendships with people across the divide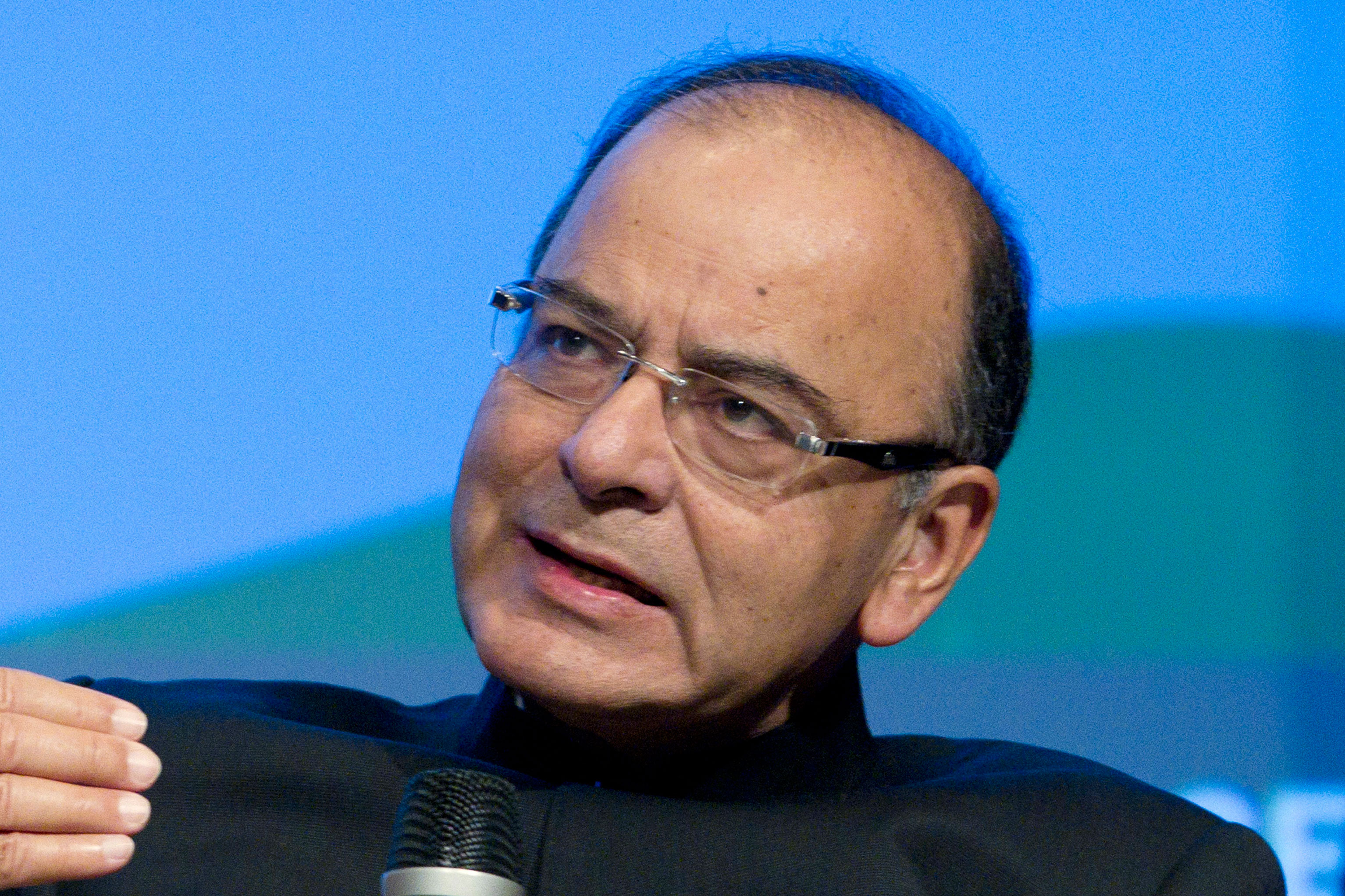 ---
Published 14.09.19, 07:53 PM
|
---
At the memorial meeting of Arun Jaitley, leaders cutting across party lines were unanimous in their assessment of the former finance minister being a 'good friend' to many people. Even the Union home minister, Amit Shah, who is hardly known to be friendly towards his political opponents, said Jaitley crossed the 'party line' to strike friendships with people across the political divide. Shah went on to acknowledge his gratitude towards "elder brother" Jaitley in the course of his tribute. Making an indirect reference to the time when a court had externed him from Gujarat in the Sohrabuddin fake encounter case, Shah recalled how Jaitley stood beside him like a "rock" when he decided to take shelter in Delhi. Jaitley not only helped him in his legal case but also provided him with moral support at times when he felt depressed and was on the verge of breaking down. "It's a personal loss for me," said Shah, who is being hailed as the new Iron Man of India after the abrogation of Article 370. Shah's frank acknowledgement of his indebtedness to Jaitley pleased a number of those present. Some, however, were left wondering why this kind of effusive praise had not been showered on Jaitley when he was alive.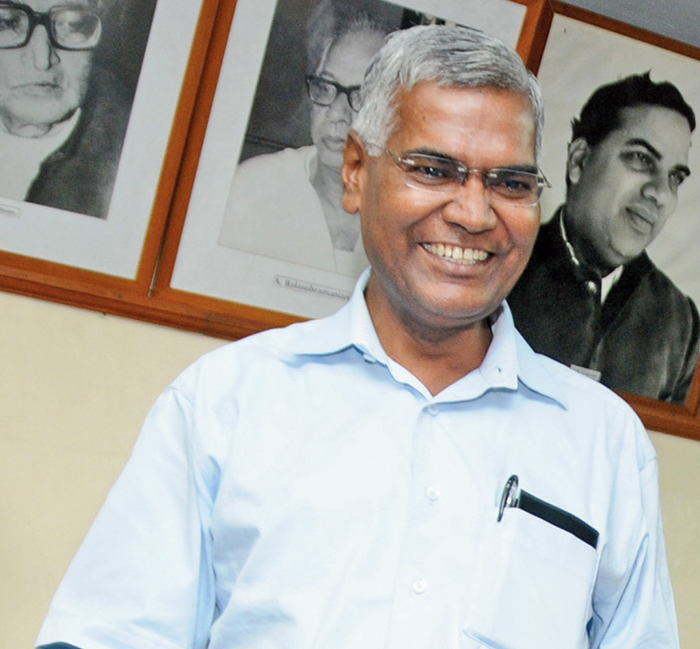 Remembering his association with Arun Jaitley, the gen-sec of the Communist Party of India, D Raja, recalled how the senior BJP leader would try to pull his leg, playing on his name 'Raja'. "How come you are a communist leader with an imperialist name Raja?" quipped the CPI leader, quoting Jaitley. "I used to promptly quote the Tamil poet, Subramanya Bharathi, and say that 'We are all kings of this nation.'"
This was a time when Raja had not yet become the top leader of the communist party. Becoming the gen-sec of the CPI could, however, be seen as a rather kingly achievement.
Mum's the word
Jairam Ramesh had raised eyebrows with his views on the strategy to confront Narendra Modi. A few days ago, it was the turn of a senior leader of the Bharatiya Janata Party to shower praises on Ramesh, a former Union minister, arguing that the Modi government suffered from talent deficit while the Congress was still flooded with visionary leaders. This BJP leader was impressed with Ramesh because he was the only politician who had mustered the courage to oppose Modi's "crazy idea" of banning single-use plastic. He said, "Has this government conducted any scientific and economic assessment of the fallouts of plastic ban? This is another conspiracy to harm small traders and poor shopkeepers who heavily rely on plastic for packaging. The fruit-vegetable vendor will suffer while big corporates will easily shift to other packaging material." The Congress has remained silent, but Ramesh had tweeted the following message: "As Environment Minister I resisted blanket ban on use of single-use plastics. Plastics industry employs lakhs & the real problem is how we dispose & recycle waste. The ban will only grab headlines, home & abroad, and mask the Modi regime's true environmental record."
The Modi government has declared a ban on plastic bags, cups, plates, small bottles, straws and certain types of sachets from October 2. The order will affect 10,000 industrial units, rendering over four lakh people jobless. Some fear that in the time of a slowdown, the challenge to the plastics industry, which is worth over three lakh crore rupees, would indisputably deepen the gloom. But politicians, within or outside the BJP, are unwilling to speak up on the matter. Except, evidently, in muted tones.
Parliament is history
The talk of building a new Parliament complex has rattled a large number of politicians but few muster the courage to oppose the plan. While most leaders admit that there is an urgent need for a serious project to repair and upgrade the existing Parliament building, they are aghast at the possibility of a new building. They feel that the Modi government's priorities are completely misplaced and that the focus should now be on the economy and job creation.
Sharad Yadav has taken the lead in voicing his opposition. He tweeted: "Having served 11 terms as Member of Parliament, I feel it my duty to say that I am not in favour of proposal to build a new Parliament House Building. Yes it can be renovated or strengthened. These buildings are beauty of Lutyens Delhi & part of Indian heritage & history." But then, the BJP looks at history rather differently Mr Yadav.
Conspiracy theory
A number of reasons have been cited for the failure of India's moon mission but HD Kumaraswamy has his own take on the matter. The former CM of Karnataka blamed Narendra Modi for being a 'bad omen'. He said that Modi had arrived at the mission control centre to 'gain publicity' even though the project had been cleared by the former Congress government headed by Manmohan Singh.
Rationality seems to elude netas across political lines.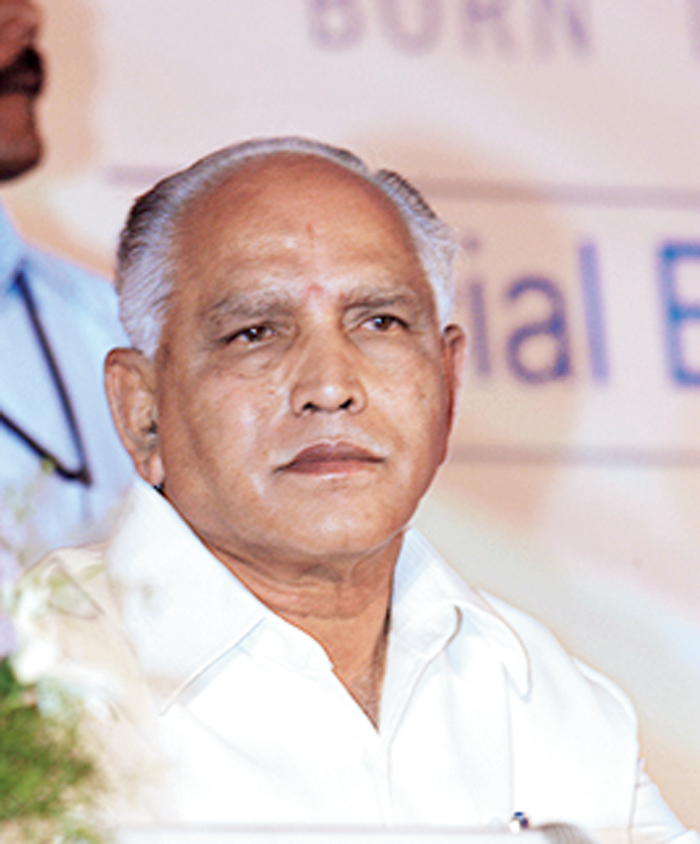 Footnote
Once a Lingayat strongman who believed he was above his own party as he had single-handedly led the BJP to power in Karnataka, the fortunes of BS Yediyurappa have taken a turn for the worse. Yediyurappa has been reduced to taking orders from the party 'high command.' Seeing him rush to Delhi for everything, from permission to take oath to forming his cabinet, many of his die-hard supporters have started muttering 'how are the mighty fallen'.