Different promises: New Year resolutions
American Diaries: Martin Luther King, Jr Day; 2021 Womxn's March on Raleigh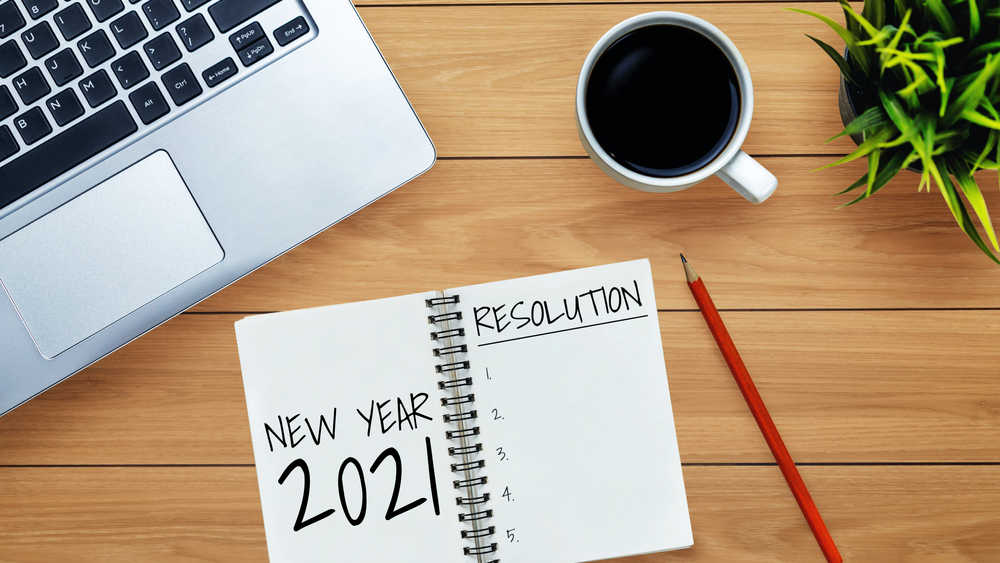 A job website analyzed Google trends and found that for 2021, the most common resolution across states in the United States of America was to seek therapy.
Shutterstock
---
Published 16.01.21, 01:53 AM
|
---
People notoriously fail to stick to New Year's resolutions, and this year it may be even harder. Common New Year's resolutions each year include exercising more, losing weight, saving money, spending less time on social media, spending more time with family and so on. A job website analyzed Google trends and found that for 2021, the most common resolution across states in the United States of America was to seek therapy. The second common one was to lose weight. Therapy was the top goal in Pennsylvania, Arizona, Connecticut, Florida, Louisiana, Maine, Maryland, Minnesota, Missouri, New Jersey, New York and Tennessee ( notice the lack of any West Coast states here). 
It is not surprising that therapy trended high this year considering the roller coaster ride that 2020 was. Many people experienced the same things: losing jobs, stressing over a presidential election and binge-watching Netflix. In Alaska, Kansas, Oregon and Washington, "better sleep" trended as a goal for 2021. Dating was a common trend in California, Hawaii, Illinois, Michigan, Nevada and Utah.
The new year was rung in without the usual crowds. The Times Square bash honoured the frontline workers who have risked their lives during the Covid-19 pandemic. Las Vegas, New York City and Miami are usually the most popular destinations for New Year's Eve, but this time celebrations were subdued or cancelled.
For the people
Martin Luther King, Jr Day is celebrated on the third Monday of every year. Most businesses are closed and the federal government is off as well on this day as people come together to honour and remember civil rights activist Martin Luther King Jr. The proposition to mark this day as a federal holiday was introduced in the late 1960s, but did not come into effect until decades later. It was finally nationally recognized in 2000. King's widow, Coretta Scott King, continued to fight for the approval of the holiday and testified before Congress multiple times. In fact, in Alabama and Mississippi, it coincides with Robert E. Lee Day, which celebrates the life of a Confederate general. 
MLK's birthday is actually on January 15, but was designated to fall on the third Monday every year owing to the Uniform Monday Holiday Act that was signed into law in 1968, owing to which federal holidays, including Memorial Day and George Washington's birthday, fall on a Monday to allow families to travel to visit each other. MLK is known both as a national hero of democracy and a civil rights activist. He fought for equality for the black American community through peaceful protests. He was assassinated at the age of 39. This year, several events have been cancelled owing to the pandemic, impending storms and predicted protests in all 50 states in the wake of the US Capitol riots. The 26th annual Greater Philadelphia Martin Luther King Day of Service will take place on January 18, the largest MLK Day event in the US. This year the theme is the Covid-19 health crisis.

Stop the hate
After the assault on the US Capitol building, the power and responsibility of social media companies have become contentious issues. There is little doubt that the president, Donald Trump, leveraged Twitter and Facebook to reach his supporters. During the attack, he even posted a now deleted Tweet calling the rioters 'special people'. But now Facebook, Instagram and Twitter are pushing back. They suspended Trump's accounts, first temporarily, then permanently, preventing him from tweeting even under other account names. This spurred a debate on free speech, with Conservatives slamming Twitter for obstructing First Amendment rights. However, the amendment does not apply to private businesses such as Twitter or Facebook. In the midst of this, a social media application called Parler, tailored for far-right conservatives, has emerged. Unlike Twitter, Parler allows speech with no monitoring. It became one of the most downloaded apps until the App Store, Google Play store and even Amazon Web Services kicked it off their platforms.
Peace over violence
 Every January, US cities organize and participate in the Women's March. This year, not only are the marches cancelled owing to the pandemic, but it was prefaced by domestic terrorism at the US Capitol carried out by several members belonging to far-right groups. The Women's March has been the largest single-day demonstration in the US. The march is completely peaceful with a goal to vent frustrations about inequality and advocate for basic human rights — not only for women but for every individual, regardless of race, ethnicity, religion, gender and sexual orientation. It is in sharp contrast to the events of January 6 in which people also came to protest, but with pipe bombs and zip ties.
 The fourth annual 2021 Womxn's March on Raleigh will be a virtual march on January 23, live for 12 hours. The theme is 'Onward Together' with a focus on community organization. The Women's March Foundation issued a statement saying it would be "irresponsible" to organize a march "in the face of these issues and it is imperative to keep our communities safe". With Kamala Harris becoming the country's first woman vice-president, there is more to celebrate this year.
Footnote
If you need some motivation to go get a Covid-19 test done, that motivation could be wine. The City Winery in New York has creatively adapted the new 'no indoor dining' policy by transforming its venue into a Covid test zone. The promotion, now expired, gave you a free Covid test with the purchase of a case of wine. It also added a $50 Covid rapid test for anyone who wanted to dine indoors. The promotion was in partnership with Accurex Diagnostic Services, which is overseeing and administering all of the 15-minute rapid tests.