Positive notes: Global Citizen Festival
American Diaries: Fat Bear Week in Alaska; Hispanic Heritage Month; Academy Museum of Motion Picturesopens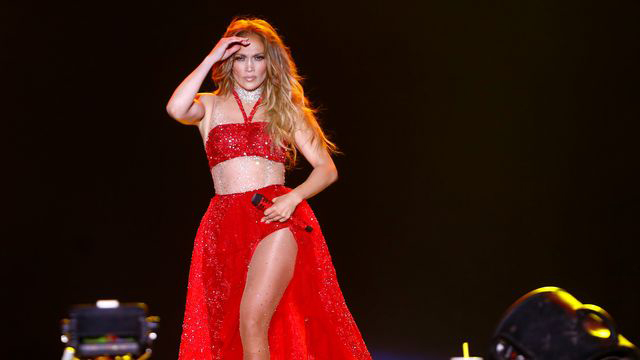 Jennifer Lopez performs at Global Citizen Festival.
Twitter/@JarCeleb
---
Published 09.10.21, 12:50 AM
|
---
The star-studded Global Citizen Festival took place on the Central Park lawns in upper Manhattan on September 25. It was a 24-hour outdoor concert — 60,000 people attended it — with eminent musicians performing live. Performances also took place in Lagos, Paris, Rio de Janeiro, Los Angeles, London, Sydney, Mumbai and other cities. The festival is a fundraising campaign to address crises like hunger, climate change, and inequity in vaccine distribution.
Noteworthy performances in New York included those by Jennifer Lopez, who herself hails from the Bronx, and the celebrity couple, Shawn Mendes and Camila Cabello — they performed separate sets, but Cabello did bring Mendes to the stage for their duet hit, "Senorita". Lizzo energized the crowd with "Good as Hell" and "Truth Hurts". The royal couple, Prince Harry and Meghan Markle, also dropped by. Prince Harry discussed the importance of vaccine equity.
This music festival is part of Global Citizen's year-long campaign, Recovery Plan for the World, where it calls upon governments and leaders to commit money to "kickstart an equitable global recovery." While you didn't have to buy tickets with money, you had to 'earn' your ticket. Through the app, you were invited to share educational messages on social media, sign petitions or write letters to local politicians to rack up 'points' to obtain a ticket.
Heavyweight champion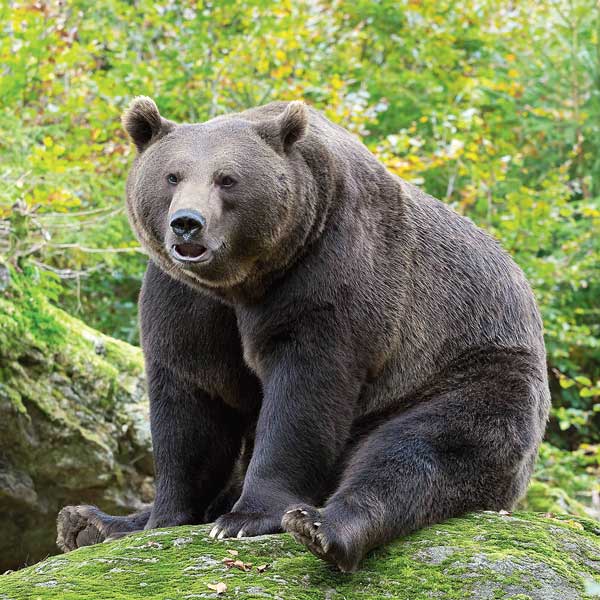 Every fall, the Katmai National Park and Preserve in Alaska hosts a competition to celebrate resilience and strength within nature. And who better to award but the fattest bear in town? What started out as Fat Bear Tuesday seven years ago has evolved into Fat Bear Week with the goal to evaluate how fat the Alaska bears get before hibernation in the upcoming winter. The park pits the participating bears against each other for people to vote online for who they believe is the fattest bear, in a manner similar to the NFL March Madness where winning teams per game dwindle by process of elimination. The competition commenced on September 29 and finished on October 5.
The Katmai Park has just over 2,000 bears who feast heavily on sock-eye salmon. This year's winner is 480 Otis. A total of over 7,93,000 votes were cast across all the rounds.
Celebrate diversity
We are in the middle of the country's celebration of Hispanic Heritage Month, which spans from September 15 to October 15. It started as a week-long celebration in 1968 until President Ronald Reagan expanded it to a month in 1988. Who falls under the umbrella identity of Hispanic is a fraught question even today. When the US Census Bureau was trying to account for the presence of immigrants from Central American, South American and other countries, there was a lot of debate on how to group them. The terms, Hispanic, Latino, and even Brown, were thrown around. The word, Hispanic, comes from the Spanish word, Hispano, referring to someone coming from Spain. However, the origins and identities of people migrating from Latin American nations are complex, and not necessarily tied to Spain.
The term, Latinx, is being brought to use more frequently, both as an alternative to Hispanic and as a gender-inclusive word. One of TV's largest broadcast networks, NBCUniversal, features specials and segments, including "Generation LatinX", "Dis(Owning) Hispanic" and "The New Latino Landscape", to discuss the history and identity of the Latinx population — 62 million Americans. Other TV outlets and shows will showcase prominent Latinx business leaders, athletes who have faced challenges as well as film icons. In New York, the 57th annual Hispanic Day parade will take place tomorrow with 21 countries with delegations showcasing their music.
Typically, celebrations involve food, music and dance around the Latinx culture. While those are important, discussions on history and plight are also crucial and this is somewhere the American education system is lagging behind.
Curtain rises
The much anticipated Academy Museum of Motion Pictures finally opened its doors last month in Los Angeles with a splashy green carpet with Hollywood stars appearing to pay homage to cinema. The seven-storey, 300,000 square-foot museum, which cost half a billion dollars, features a building that looks like a giant transparent sphere. Some refer to its shape as the 'Death Star', and the Los Angeles Times called it a 'giant eye-ball'. Tickets cost $25 for adults to tour the museum. With an additional charge, you can enjoy the immersive, high-tech Oscar award ceremony simulation.
The museum is already becoming a trendy spot, booked to be the location for the premieres of Ridley Scott's drama, House of Gucci, starring Lady Gaga, and Guillermo del Toro's Nightmare Alley. The opening night included Lady Gaga, H.E.R, Robert Pattinson, Zooey Deschanel, Rebel Wilson and many others.
"It matters for Los Angeles to have this film museum," said the actor, Tom Hanks, to a crowd during a media preview event a few days before the public opening, reported Daily News. The museum includes galleries showing the history of cinema, interactive displays, props from movies and the old projectors used prior to modern cameras.
FOOTNOTE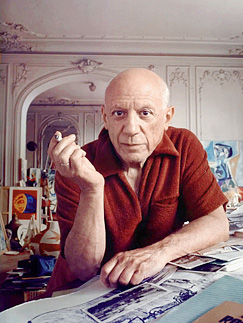 MGM Resorts in Las Vegas is teaming up with an auctioneer to sell 11 original Picasso paintings. It will take place on October 23, commemorating Picasso's 140th birthday. So far the pieces have been displayed in exhibitions around the globe. Of these, Femme au béret rouge-orange, a portrait of his muse, Marie-Thérèse Walter, is expected to go for $20-$30 million. If that's a little out of your budget, you could consider the least expensive item — a ceramic pitcher estimated at $60,000-$80,000.