Bold statement: AOC at Met Gala 2021
American Diaries: The spotted lanternfly threat; TikTok gets a spot at The Museum of the Moving Image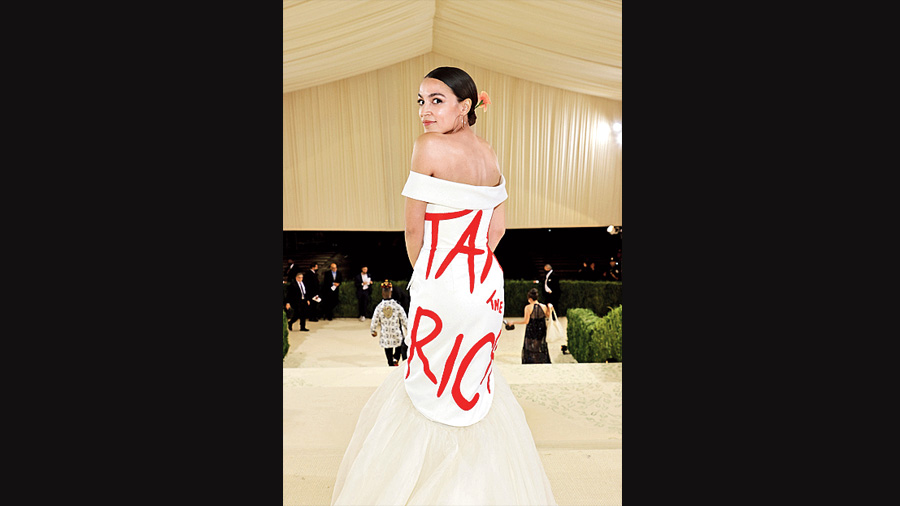 Alexandria Ocasio-Cortez at the Met Gala.
Twitter
---
Published 25.09.21, 12:51 AM
|
---
The Met Gala 2021 recently took place at the Metropolitan Museum of Art in uptown New York, after being cancelled last year owing to the pandemic. Many refer to this celebrity-fuelled event as the Oscars of fashion. The Met's Costume Institute unveils an exhibit while guests fundraise and arrive in expressive, sometimes outlandish, attire. The event is also a chance for designers to explore their creativity to the fullest extent. This year's theme was American fashion. The curator of the Institute told Vogue that the goal was to examine American fashion and how it has changed over the years through the lens of social and political movements, and diversity.  
This year's invitation had an official dress code called "American Independence". Some celebrities showed up in the colours of the American flag; others opted to be more creative.
The Congresswoman, Alexandria Ocasio-Cortez, arrived in a white dress with the words, 'Tax The Rich', sprawled on the back in red, inviting criticism from right-wingers for arriving at an event where each ticket costs $35,000 with such a tagline. The Olympics gymnast, Simone Biles, came in a gown that weighed 45 kg, owing to its hand-embroidered Swarovski crystals. Fans were happy to see Jennifer Lopez and Ben Affleck together in person at the Gala, even sharing a mask-on-mask kiss in front of cameras.
New enemy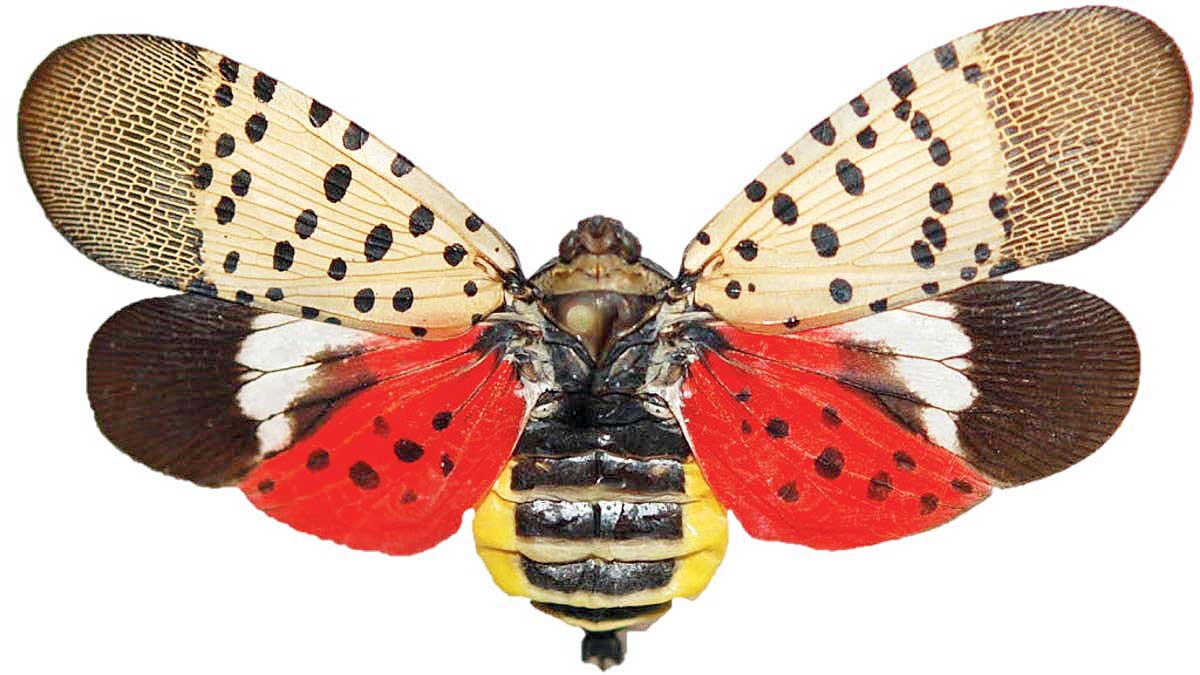 There is a new enemy in town and we have been instructed to kill it. It is none other than the spotted lanternfly — a strangely beautiful moth-like insect that seems to have taken over the states of New York, Pennsylvania and Rhode Island. These insects are native to India, China and Vietnam, but in recent years, they have spread to other countries, including the United States of America. They pose a threat to the US economy because, in large numbers, they prey on fruit trees, especially grapes. They could damage crops extensively, impacting the agricultural industry.
These bugs hop around, and fly only short distances, but it is now common to spot them right on the pavement. If you do see one, there are clear instructions to kill it immediately. "Kill it! Squash it, smash it... just get rid of it," the Pennsylvania Department of Agriculture said. It imposed an emergency quarantine to fight back against the bug, prohibiting businesses and residents from partaking in activities that could foster the lanternflies. These include landscaping, moving logs, pallets and firewood and any outdoor household items. The New Jersey Department of Agriculture instructs to 'Stomp it out!' as these pests harm economically useful plants. The insects are, however, eye-catching, with bright red lower wings with black spots. They are said to have arrived in New York in 2014 likely via shipping containers from Asia.
Going viral
The Met Gala authorities received some criticism for inviting social media influencers to their event, saying that it took away the prestige of the evening. Others said this actually made it more accessible. Whether you love them or hate them, influencers do impact their followers' lifestyle choices. One social media platform that has taken the centre stage in this arena is TikTok and now it will get its own exclusive spot inside a museum.
The Museum of the Moving Image in New York is unveiling an exhibit on October 1 called "Co-Creating on TikTok" that will feature six TikTok videos that have been shared, remixed and remade by users around the world. Young users are picking TikTok even over Facebook and it has more downloads than Instagram. The Met, in fact, was the first major museum to create an account on TikTok and has also launched art contests on the site. The goal is to channel the creativity of the young users. A few months ago, TikTok launched its first-ever global live museum online event tagged #MuseumMoment. It was live-streamed all day and took users on a tour of 23 museums across 12 different countries. TikTok reported that content with tags like #FineArt, #ArtHistory and #ArtOnTikTok have amassed over two billion monthly views globally as of May, growing by over 3,000 per cent compared to the past year.
Take the jab
Under half the US adult population is yet to be fully vaccinated. The president, Joe Biden, said at a recent press conference that his 'patience was wearing thin' with Americans who did not believe in the vaccine. As it turns out, even though they do not believe in the vaccine, they do believe in several other concocted coronavirus 'cures'. The latest is Ivermectin, a horse dewormer and medicine to cure parasites in other animals. It has been promoted as a cure for Covid-19. The Food and Drug Administration has published a full web page instructing citizens not to use the drug, but The New York Times reports a huge increase in its demand.
Last year, it was hydroxychloroquine, promoted by the former president. Most of these claims come as text message threads that often begin with 'my friend just said' and spread to WhatsApp chats and Facebook groups. There are also misleading YouTube videos, fake screenshots and documentation from purported health officials. The World Health Organization, FDA and real health experts have had to step in. Last week, the rapper, Nicki Minaj, sent out a tweet stating that her cousin's friend in Trinidad took the Covid vaccine and had swollen testicles as a result. The internet erupted; many late night show comedians took a jab at how this one tweet became newsworthy overnight. Trinidad's health department also got several inquiries about the veracity of this claim. It held a press conference the next day debunking it.
Footnote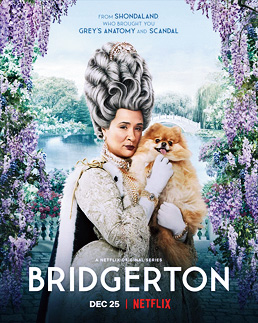 If you love the Netflix show, Bridgerton, tickets just went live for a 90-minute ball in March called "The Queen's Ball: A Bridgerton Experience". It will take place in US cities, including Washington and Los Angeles, in 'secret' ballrooms, with a Regency-era theme. The show is based on Julia Quinn's books: steamy romances set in early-19th century London. Netflix says Bridgerton was watched by 82 million households in the month of its release. It ranked number one in many countries, including India.