Hanukkah the festival of light, faith and giving; and special foods
AMERICAN DIARIES: An op-ed that got everyone enraged, Hamilton-themed Xmas lights and a vaccine of hope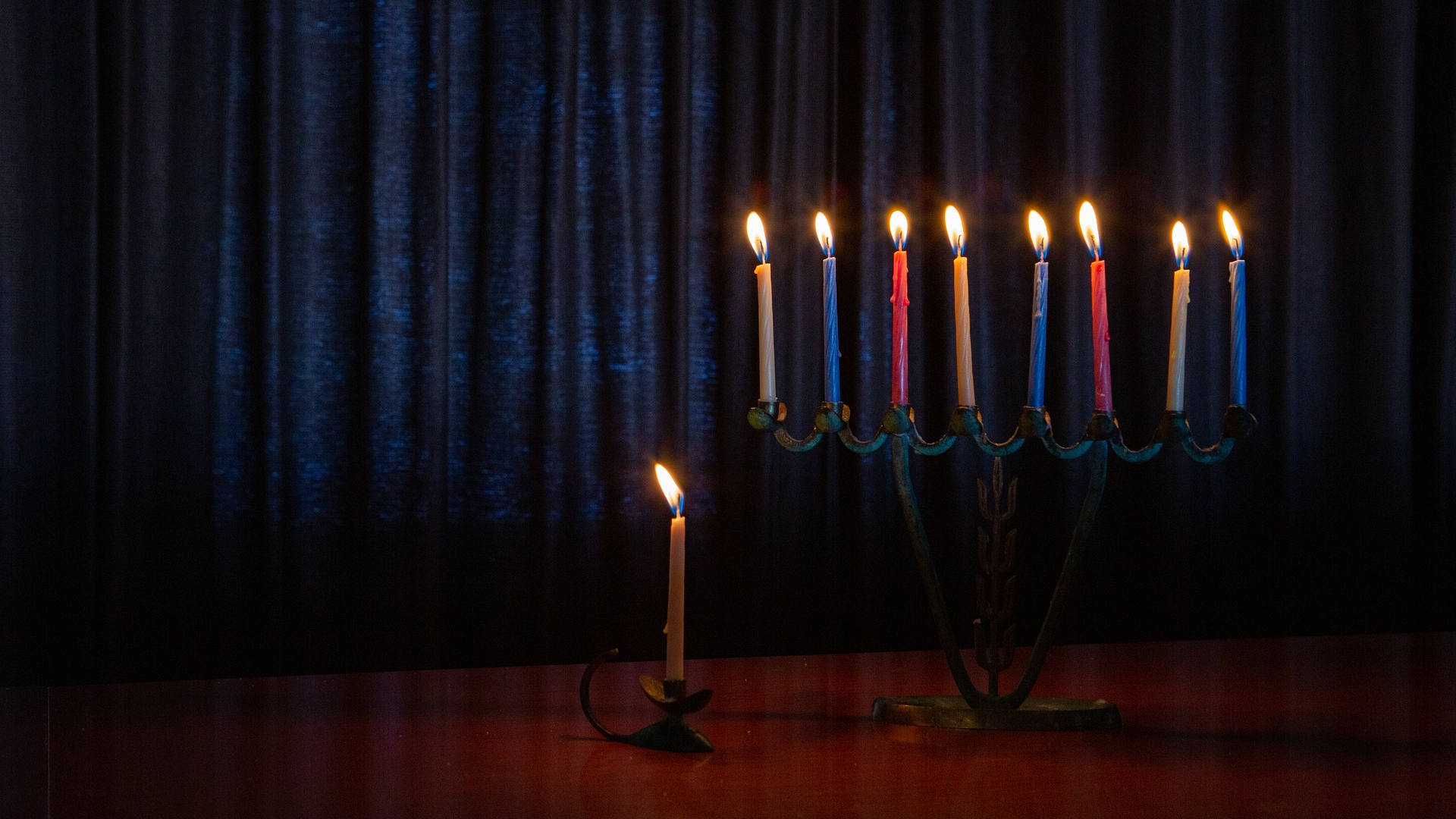 The lighting of the menorah is an integral part of Hanukkah.
Pixabay
---
Published 19.12.20, 01:47 AM
|
---
The eight-day Jewish festival, Hanukkah, kicked off on December 10. Kwanzaa, an African celebration, will commence as usual on December 26 through January 1. For Hanukkah, some cities hosted safe parades downtown with menorah lighting and live music. The ceremony to light the world's largest menorah — 32-feet-tall and weighing 4,000 pounds — started in the evening at Manhattan's Grand Army Plaza outside Central Park in celebration of the first night of the festival. The event was put together by the Lubavitch Youth Organization. This year the menorah was decorated with LED lights to honour those in New York — more than 27,000 — who died as a result of Covid-19.
Hanukkah involves special foods. A crowd favourite is the latke, a potato-like fried pancake served with applesauce or sour cream. Another fried favourite is a special jelly doughnut called sufganiyot, extremely popular in Israel during these eight days. Hanukkah is the festival of lights, faith and giving. Traditionally this time involves gift giving. In these uncertain times donating money is encouraged. Congregation Kol Emeth of Palo Alto organized a National Virtual Hanukkah Celebration. In Chicago, Israel's consulate held a virtual candle lighting ceremony featuring cantors and musicians from Chicago and Israel.
Kwanzaa was introduced in the United States of America in 1966 as a ritual to welcome the first harvest. Gifts are exchanged and there is a feast with cuisine from various African countries. For African-Americans, Kwanzaa is an important recognition of black history.  
Ugly words
One op-ed later, women around the US and the world are forced to prove themselves all over again. Last week, the Wall Street Journal published an opinion piece suggesting that the First Lady in waiting, Dr Jill Biden, should omit the 'Dr' in her title since she is not in the field of medicine. The piece was met with criticism, with several people, including Biden's supporters and people in academia, calling the writer, Joseph Epstein (neither a medical doctor nor a holder of a doctorate degree himself) sexist and demeaning. Epstein refers to her use of the title as both "fraudulent" and "a touch comic". Later in the piece he also calls her 'kiddo'. 
Paul Gigot, in charge of the Opinion section of WSJ, defended the article and vowed to continue to publish "provocative" opinion pieces. Biden received her doctorate in education from the University of Delaware in 2007 and also holds two Masters degrees. Later that weekend in a tweet, she said, "Together, we will build a world where the accomplishments of our daughters will be celebrated, rather than diminished". Northwestern University, where Epstein wrote that he had taught for 30 years, issued a statement saying it "strongly disagrees with Mr. Epstein's misogynistic views" and noted he has not been a lecturer there since 2003. Doug Emhoff, the husband of the vice-president-elect, Kamala Harris, said in a tweet, "This story would have never been written about a man". The Merriam-Webster dictionary noted in a tweet that the word 'doctor' comes from the Latin word for 'teacher', which first described theologians.
Early arrival
Christmas may be different this year, but one can still find a way to enjoy festive displays whether through socially distanced walks or drive-throughs in the comfort of one's car. A family in Utah has created A Hamilton-themed Christmas light display. They have their own official Facebook page where the couple have been accepting donations and raising funds for United Way of Utah County's Sub for Santa programme. Over on the East coast, the Holiday Light Fantasia display in Hartford, Connecticut is up and goes on for two miles. The display features over one million lights and has displays dedicated to Christmas, Hanukkah, New Year, Three Kings Day and much more. The proceeds benefit year-round programmes at Channel 3 Kids Camp.
Hanging lights at home is a ritual for many families, but this year decorations came early. Houses were decked up with Christmas lights, with pictures and captions on social media drawing attention to how early it is to do so. In New York City, NBC aired its two-hour 'Christmas in Rockefeller Center' for the 88th annual lighting of the Rockefeller Christmas tree. Although the usual midtown crowd was missing for this spectacle, it was made up for by the presence of celebrities like Kelly Clarkson, Gwen Stefani, Jimmy Fallon and Dolly Parton.
New hope
The US has finally approved emergency authorization of the Covid-19 vaccine. Nurse Sandra Lindsay at Long Island Jewish Medical Center was the first American to receive the vaccine, outside of the Pfizer clinical trials. Doctors and nurses are the first in line to receive the vaccine.  
News cameras captured the moments of inoculation, a seemingly undramatic moment as it is no more than a shot in the arm, yet the historic moments were met with tears, clapping and cheering. The former presidents, Barack Obama, George W Bush and Bill Clinton are also volunteering to get their Covid-19 vaccines on TV to promote public confidence in the vaccine's safety and encourage people to take it. 
According to a poll conducted in the first week of December, 32 per cent of Americans said they would not take the vaccine. They want to give it a few months and see how effective it is first. At the same time, anti-vaccine conspiracies have also spread online, many of them propelled by the right-wing conspiracy group, QAnon. There was a Facebook group (now removed) called "Stop Mandatory Vaccination," which at one point had more than 2,00,000 followers.

Footnote
There was some unrivalled kindness at the drive-through of the fast food chain, Dairy Queen, in Minnesota with customers all paying for the meal for the car behind them. This went all the way up to 900 customers! It happened for two days, and the last customer gave the cashier $10 to start the chain again the next day. This led to $10,000 in sales. The store manager said that she had seen pay-it-forward chains that last for 15 or 20 cars, but nothing like this.