A school which has no exams
At the Sri Aurobindo International Centre of Education, humanity is the sole concern, and not competition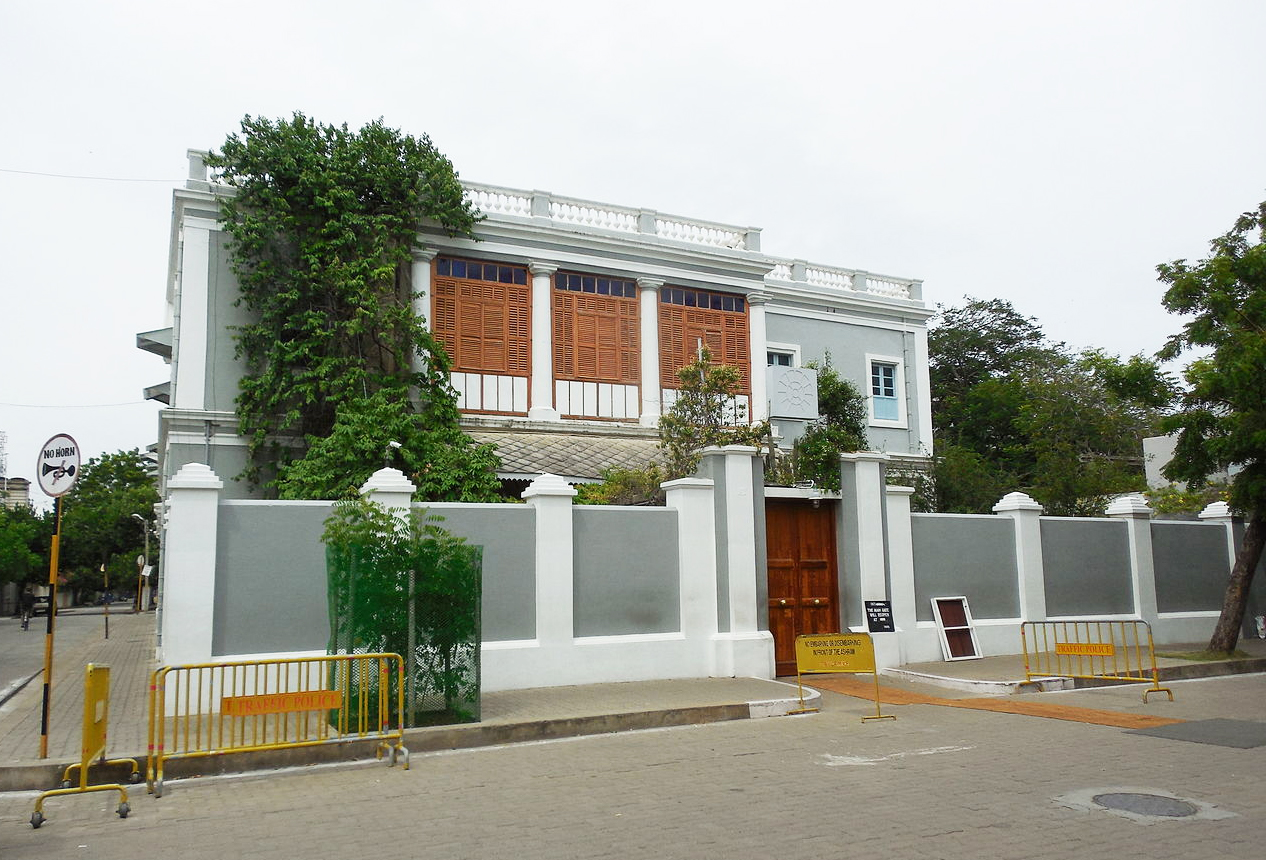 ---
Published 04.07.19, 12:09 PM
|
---
When I visited Pondicherry in May, it was even hotter than Calcutta. Yet the local people were happily going about their business, the women, many of whom sported fragrant flowers in their hair, had a lively gait and did not seem to be bothered by the sun. Indeed, it was a calm and cool haven well away from the heat and din of the Lok Sabha election campaigns elsewhere in India. "I rather enjoy the Pondy heat", remarked a schoolteacher with a cool casualness. The Sri Aurobindo International Centre of Education, where she works, has no summer vacation. In fact, it is open throughout the year, except for a month in November-December. So, I could visit the kindergarten, primary and senior schools which are located within short distances of one another, and I made it a point to visit their sports complex as well.
These visits enriched me deeply. The school, with its different segments, was cool in every sense of the term. There was no air conditioning. Yet, once inside, I did not feel the heat. The nature of the building took care of the temperature. The kindergarten children were a joy to watch. They were in the midst of a period of 'free activity' where every child was free to choose an activity or do nothing at all. In spite of the activities of the children, the rooms were surprisingly tidy. I was told that one of the central pillars of their educational philosophy was orderliness. What struck me was that even though the children were all lively and spirited, there was a complete absence of disorderly behaviour. Moreover, I did not hear a single teacher raising her voice to admonish a child. I learnt that the medium of instruction was French but all the children had to study their respective mother tongues.
I walked across to the 'big school' which housed classes V to X. It felt good to be able to walk in freely unlike the heavily guarded schools of our big cities. While I waited in the office, I observed the simplicity of various official procedures. A young mother had come in with two children; they were offered vegetable juice made from the produce of their own organic farm. Although the school was in the midst of an urban environment, I noted that the teachers and students had a genuine affinity towards nature and actually engaged in gardening and farming. Even though we try to achieve this with our own city students, somehow the learning is not 'organically' assimilated and sometimes I fear that some of these activities are cosmetic in nature. In this school, I could see that the vision and the mission were being genuinely 'lived'. All students are expected to believe that they study to learn, to know, to understand the world for the sake of the joy it gives them. It is instilled in them that 'it is not for their family, not for position or money and not to obtain a diploma' that they study. These are the Mother's words.
No examinations are held and no school leaving certificate or diploma is issued. Those who wished to pursue higher studies which require public examination results for enrolment had to leave the school at the appropriate time. The rest of the students had to clear the college entrance tests which I believe they did with reasonable ease. I realized that it was a myth that students needed to practise writing examinations well in advance to perform well in formal tests. One of our own students had left school in Class IX because she could not take the examination-oriented study schedule that begins at this stage. She wanted to study in the Pondicherry school that she had visited with her parents. Srijita was such a determined soul that she gained admission to the school although she was well past the official age of entry. She ended up in Sorbonne University, where she took a double degree in social psychology and law. It was no mean feat that she had to write her examinations in French, but she gives full credit to her school. Incidentally, Srijita has now chosen to live and work in Auroville. She zips around on her bike with a purposeful air and I could feel her whole-hearted devotion to her work.
Going back to the school, I was thoroughly impressed by the teaching and learning taking place in the different spaces of the sprawling building. There was no sign of regimentation or hierarchy of authority. Eight or nine languages were taught. Gentle strains of the piano emanated from one of the rooms while tabla beats could be heard from another. A volunteer art teacher from overseas was working on a sketch with a single student across the table. In an adjacent hall, a photographer was displaying poster-size photographs while a teacher asked students to infer the nature of society and culture from the imagery. The marine room was fascinating. It was thrilling to hear that the senior students had collected the live specimens themselves. Selected swimmers were given lessons in deep-sea diving and snorkelling. While some students were taught horse riding, it was mandatory for every student to devote one hour each day, including Sunday, to physical exercise. The sports complex, known as the playground, is well equipped, with highly specialized trainers. The focus is on physical fitness and development. Although various sports are played, students are not sent out to participate in competitions. I realized that 'competition' did not exist in any form in the school.
The larger aim of the school was to strive for a united, peaceful global society. Refreshingly, there is no talk of religion. I suppose there is enough of it outside this haven. The sole concern is for humanity. Is that not cool?