A museum for America's Navy Seals war heroes
The 10,000-square-feet building will be located right next to the Long Island Maritime Museum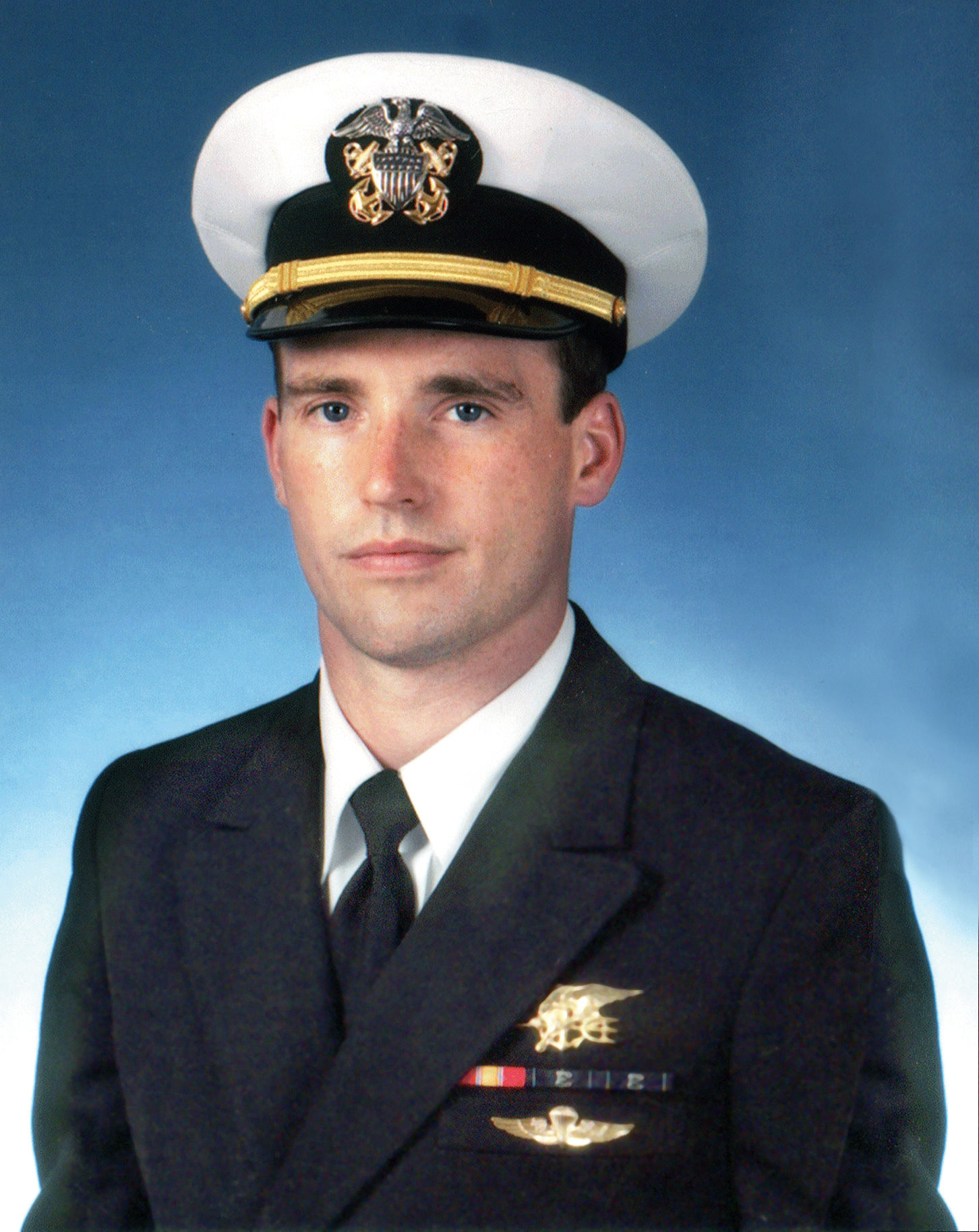 Michael P. Murphy, Medal of Honor recipient
Wikimedia Commons
---
Published 24.11.18, 04:54 AM
|
---
A museum dedicated to preserving the history and honour of the United States of America's Navy Seals is opening up in Long Island, NY. The 10,000-square-feet building will be located right next to the Long Island Maritime Museum. A shared space will also serve as a Sea Cadet training facility. Just last week, it was announced that the museum will be named after the late Lieutenant Michael P. Murphy, a Medal of Honor recipient and a Long Island native. Murphy died while trying to save fellow soldiers during a gunfight with the Taliban in Afghanistan, and was dedicated to preserving the values of the US Navy Seals.
"The museum will have features, displays, and exhibits that will showcase special naval warfare operators," Vince Calvosa, the director of construction, said to Fox News. The museum will hold special meaning for Suffolk County, which is home to the largest veteran population in the state.
"Despite the intensity of the firefight and suffering grave gunshot wounds himself, Murphy is credited with risking his own life to save the lives of his teammates," reads his summary of action on the Navy's website. The museum is being financed by donations and grants. Light it up
Christmas is a month away, and that means that Christmas lights are ready to shine. In many cities, tree-lighting ceremonies are held and attended by thousands of residents and visitors. In Brooklyn, New York, each year over 1,00,000 people make their way to witness some of the most over-the-top Christmas lights ever. This includes huge inflatable Santa Clauses and snowmen, and houses that blast Christmas carols from loudspeakers.
Houses over multiple blocks participate in the exercise. Most of the homeowners hang their Christmas lights and decorations the weekend after Thanksgiving. However, the best time to see the lights is from mid-December to New Year's Eve. Known as The Dyker Heights Christmas Lights, it features plenty of homeowners who erect two-storey-tall Santas, dancing reindeer, giant Nutcracker Suite figures, illuminated snowflakes and other decorations on their front lawns. The holiday decorations are concentrated in an area bound by the 10th and 13th Avenues, between 82nd and 86th Streets.
On November 28, the 86th annual Rockefeller Christmas Tree lighting ceremony will take place. This year's tree — a 75-year-old, 12-tonne Norway spruce from Wallkill, NY — will be decorated with over 50,000 LED lights and a nine-foot star made of over three million Swarovski crystals. It will be lit alongside a live NBC telecast, featuring the celebrities like Diana Ross, John Legend, Martina McBride, Tony Bennett, Diana Krall, Brett Eldredge and Pentatonix. The iconic tree will be up and shining through January 7, after which it will be stripped and donated to Habitat for Humanity.
Growing bigger
Food delivery is a fast-growing sector, and the idea of food-delivery drones is growing bigger. The Wall Street Journal reported that Uber plans to launch food-delivery drones by 2021. A job post, which Uber later removed from its website, indicated that the company was looking for an operations manager to handle delivery drones. Uber, as we know, is primarily a ride-sharing app. The company also owns Uber Eats, which lets people get food delivered from local restaurants. Uber depends on human beings to do the deliveries and also the driving, but it is already on track to developing multiple ways to automate these processes and reduce or eliminate the need for people.
While being hush-hush about the food-delivery drone timeline, the CEO of Uber, Dara Khosrowshahi, has talked openly about Uber's interests in drones. At the Uber Elevate Summit a few months ago, Khosrowshahi mentioned that the company was involved in a commercial drone-testing programme.
In July 2016, Uber Eats partnered with Dialexa to host an event in Dallas, which featured flying drone delivery. Modified drones, capable of carrying 10 pounds, delivered food to guests on the ground. However, due to Federal Aviation Administration regulations, the drones could not go higher than 400 feet and required a human pilot on the ground.
Second home
Amazon has announced that Queens, New York will be one of the locations for its second headquarters, a move that involves an investment of $2.5 billion and will create 25,000 jobs. However, people took to the streets in protest against what they believe was a back-door deal between the New York City mayor, the governor, and the company. Elected officials and others are outraged by the more than $3 billion in subsidies and incentives offered to Amazon by the mayor and the governor. Protesters believe this money should be invested in improving public schools, housing and transportation.
On the other hand, the 236 cities who bid but failed to win over Amazon are rethinking their ability to compete for the 'knowledge jobs', the kind that drives a country's economic growth. Some have suggested the losing pitches were good training for the next big deal. Others hope that Amazon might use the data-rich bid documents to locate other projects. Some say that Amazon's decision was to make a bold statement to the US president, Donald Trump, who has frequently criticized Jeff Bezos. Queens is where Trump and his empire were born.
Footnote
Google will now help you plan your meals. It was announced that Google is creating an artificial intelligence-powered wellness tool, temporarily called 'Google Coach'. The tech site, Android Police, reported that the smart assistant will not only act as a fitness service — tracking times, recommending workouts — but could also function as a nutrition and meal-planning tool. It can suggest food at restaurants to match your diet, and can also generate meal plans and shopping lists.