A mother on a Mother's Day mission
Gingerly yours: How the Covid-19 lockdown makes our belief systems go through a wringer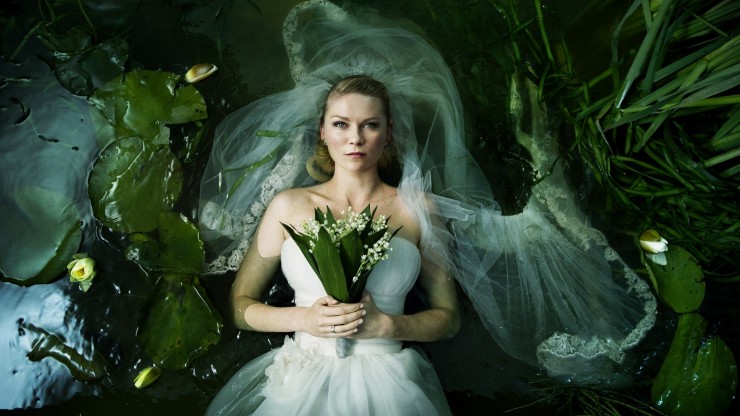 Kirsten Dunst in Lars Von Trier's 'Melancholia'.
Film poster
---
Published 14.05.20, 10:12 PM
|
---
Sunday, Mother's Day, began in a strange way. The morning brought news of two deaths. One of them was of someone I had known; the other one was of a close friend of a relative. And then the Mother's Day messages began to pour in.
Such Days, especially Mother's Day, which prompts the biggest flood in my inbox, irritate me. I feel quite belligerent actually. For the same old reasons: I do not think that a certain day, such as Mother's Day, Father's Day, Brother's Day, Sister's Day, Friendship Day or Valentine's Day, can be designated by corporate interests — originally located somewhere in the US and now spread to every part of the world, including India — to inspire in me emotions for the person/s named by the day and compel me to buy him/her/them a gift. I grew up at a time when there were only Children's Day and Teacher's Day, and Independence Day and Republic Day, and they are quite enough. Not that I ever got a chance to say no to these.
I have a second reason why I am not so comfortable with Days that mention relatives. In my kind of middle-class Bengali family, when I was growing up half a century ago, it was not alright even for parents and children to display affection for each other too much, let alone couples. Not physically, not through the giving of gifts too much. My mother did not hug me often, certainly not after I turned into an older kid. That did not mean that I did not feel her love. But an event like Mother's Day would have been inconceivable for her.
But even if I was not prejudiced against Mother's Day, the possibilities of celebrating it last Sunday would be rather limited, as my 12-year-old daughter, an enthusiastic advocate of the Days, pointed out. She could not give me a gift except of the intangible kind, which did not excite her. And I was in no mood to give her anything, as the only thing on my mind for the last few days has been the Lars von Trier film, Melancholia, in which a rogue planet is approaching the earth slowly, but inevitably, to destroy it. Or at least the people who see it. Whether it is inside their minds or out, I don't feel like talking about a killer planet creeping up to a child.
The lockdown, however, has changed everything. It has turned the house into a matriarchy of sorts, with three out of its five members being mothers. It has also obviously done something to me, maybe stirred something perverse in me, as I would not rest just by ignoring Mother's Day this time. I wanted to test the day further, show my contempt more, trample it under my feet. I would expose it to the other two unsuspecting mothers in the house, my mother, and her attendant.
My mother's attendant, a resident of Howrah, has not left our house since the lockdown. She is a mother of two grown-up, married children, who live in different parts of the city. She had never heard of Mother's Day and asked me if it meant Mother Teresa's birthday. When I explained, she seemed quite happy at the idea of the day.
My mother, too, who lives in a place between memory and forgetfulness, the consequence of a long, severe illness, was elated. Her eyes widened at the prospect and she suggested that we must celebrate the day. Then she asked me to bring out the harmonium; it was like an old relative too, but since none of Ma's progeny could sing even at gunpoint — another reason I have disappointed my parents — it had been given away. Ma wanted a good old full-blooded soirée. She also asked me to invite our relatives and cook good food: luchi and mangsho. When she realized that it was not possible, she contented herself with another Bengali staple: Rabindrasangeet on YouTube.
I felt completely defeated, but also strangely soothed.