A historical connection with India
Margaret MacMillan's interest in India stems from family connections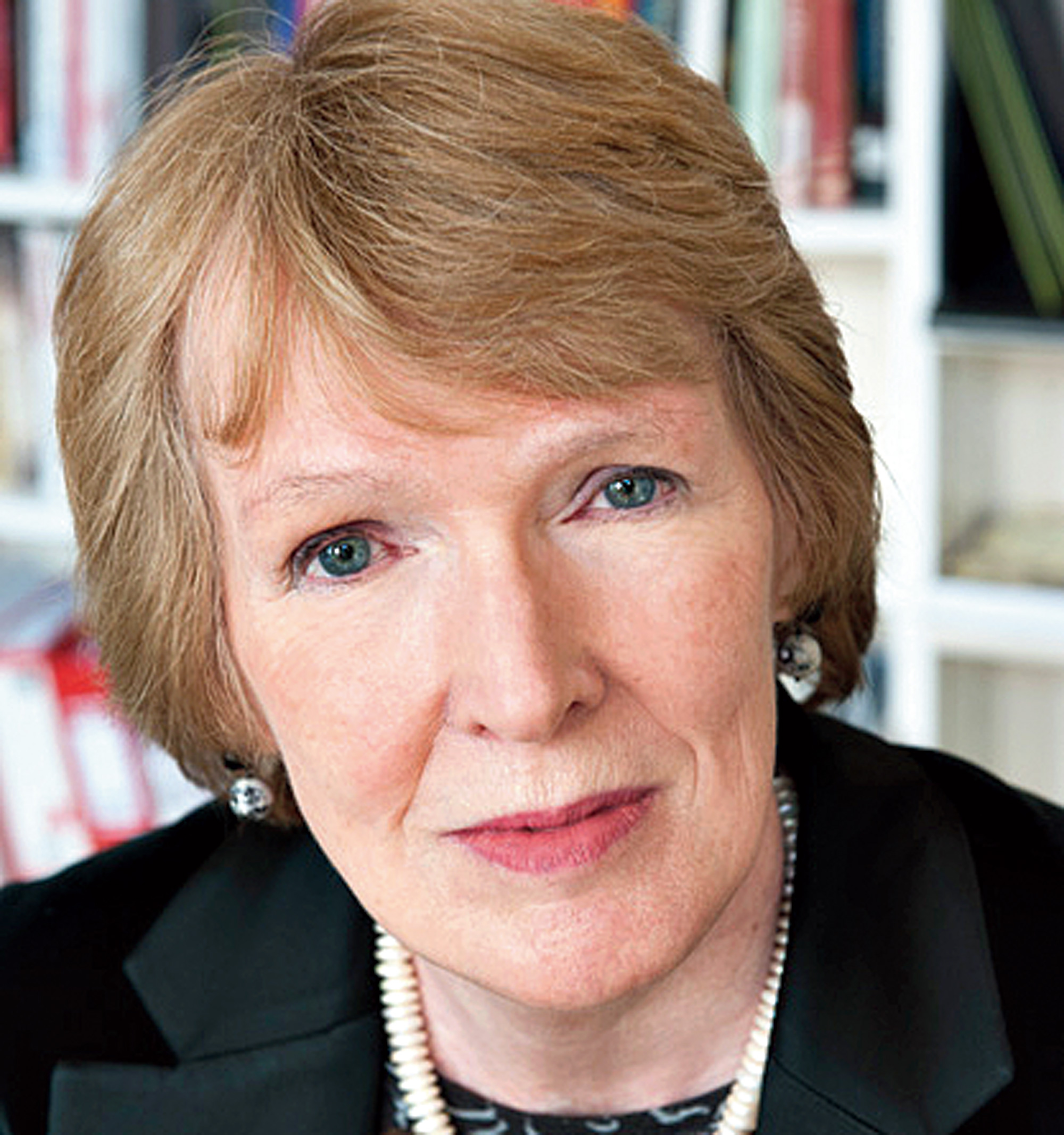 ---
---
Something that the distinguished historian, Professor Margaret MacMillan, said when she appeared as a 'castaway' on BBC Radio 4's Desert Island Discs to talk about her life and pick eight pieces of music — she included Bob Dylan's Blowin' in the Wind, and listed Proust's À la Recherche du Temps Perdu as her favourite book — intrigued me. "History can help you make sense of your present situation," said MacMillan, who was born in Canada in 1943 and studied at Oxford where she is now emeritus professor of international history.
MacMillan is the great granddaughter of David Lloyd George, who, as British prime minister, was a signatory to the 1919 Paris Peace Conference. "He was someone who wanted to try and get the different sides together which I think is a great talent in a statesman," she said. Peacemakers, her book about the conference, initially rejected by publishers, has sold half a million copies. She is also the author of Women of the Raj: The Mothers, Wives and Daughters of the British Empire in India.
MacMillan's interest in India stems from family connections. Her maternal grandfather, Maj Sir Thomas J. Carey Evans, of the Indian Medical Service, served as personal physician to Lord Reading, Viceroy of India. "My mother was born there," added Macmillan, who, as a child, played with the skin of a tiger shot by her grandfather. As a military historian, Macmillan delivered the 2018 BBC Reith Lectures, in which she "examined the tangled history of war and society". "On India-Pakistan, I don't know how a conflict that has been running for so long can be ended, but I hope that it can be because the danger is always there of escalation," she told me. "It would take goodwill and serious negotiations from both sides to end the conflict and perhaps some help from the international community."
Son of the soil
The British business secretary, Greg Clark, described Professor Lord Kumar Bhattacharyya — chairman of the Warwick Manufacturing Group who died last week at the age of 78 — as "a heroic figure, helping establish in Britain a worldwide reputation for excellence and innovation in advanced manufacturing". Kumar, who built a science city at Warwick University, saw himself above all as an engineer — "once an engineer, always an engineer".
I will never forget our first meeting. He was chauffeur-driven to London regularly in his Range Rover to attend the House of Lords. When I asked for an interview, his secretary emailed saying he would meet me for lunch at Quilon, a south Indian restaurant adjacent to the St James' Court of the Taj group. Lunch was in a private dining room downstairs just for the two of us. He didn't order but the head chef, Sriram Aylur, brought out the vegetarian dishes before proceeding to prawns, fish, lobster, chicken, lamb and dessert. I didn't count but I reckon there were around 30 dishes.
Kumar made it clear he was very proud of his alma mater, IIT Kharagpur, where he did his BTech before coming to England at the age of 21. The collaboration he set up between the WMG and IIT Kharagpur will be maintained by his right-hand man, Professor David Mullins, who has, as Kumar wished, taken over as acting head of the Warwick group.
Since Kumar was close to Ratan Tata, I once wondered whether he would engineer a patch-up between the chairman of Tata and Mamata Banerjee. Kumar said he was willing but didn't think Mamata would relent. He was sorry that Bengal, once ahead in most fields, was now lagging behind. But he added: "I am Bengali — whatever the politics in Bengal, I will always support Bengal."
Serious business
Romantic fiction is taken seriously. This week, the CEO of Simon & Schuster, Ian Chapman, announced a new literary prize from 2020 onwards — the Jackie Collins Award for Romantic Thriller of the Year. Chapman made his announcement at the Romantic Novelists' Association's Annual Awards. In 2011, The Sunday Times put Collins's personal fortune at £60 million.
Collins, who died in 2015, aged 77, was born in London, got expelled from school at 15, joined her sister, the actress, Joan Collins, in Los Angeles and, after a period as a bit part actress, turned to writing fiction. Although Collins said she "never pretended to be a literary writer", her 32 novels have sold 500 million copies in 40 languages.
Newer faces
The prestigious Olivier Awards, named after Sir Laurence Olivier, 'recognizes excellence in professional theatre in London'. It is now showing signs of diversity. Akram Khan, of Bangladeshi origin, has been nominated for Outstanding Achievement in Dance, while Zubin Varla, who is of Parsi origin, is in the running for Best Actor in a Musical.
Footnote

Raj Ghatak, a versatile young actor whom I first saw in Andrew Lloyd Webber's musical, Bombay Dreams, in 2002, is making a name for himself reading for audiobooks. He has recently done Night Theatre by the author, Vikram Paralkar, who is based in the United States of America; Neel Mukherjee's Booker-nominated The Lives of Others; Amitav Ghosh's Flood of Fire; and A Concise History of Modern India brought out by Cambridge. It is different from being a stage or film actor, Raj tells me. "For an audiobook, you have to do all the characters, man, woman, animal and child."