A book market boom
The time has come to have a popular literary journal of our own to reflect the love of reading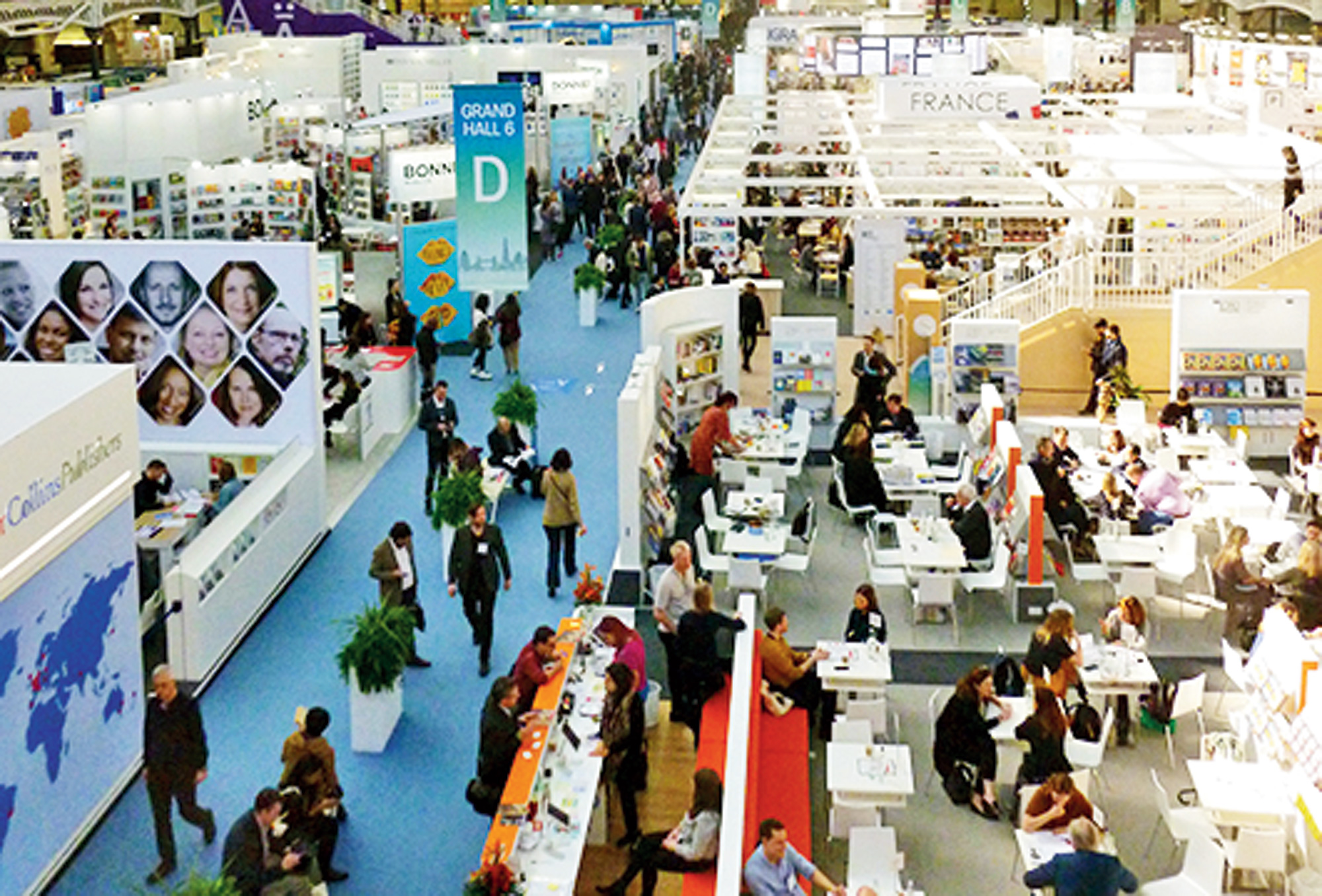 Many big publishers at the London Book Fair emphasize that they now have branches in India.
Amit Roy
---
Published 23.03.19, 03:12 AM
|
---
One of the nice things about the London Book Fair is that as you wander round the hundreds of publishers' stalls packed into the cavernous Kensington Olympia, you are handed free copies of The Times Literary Supplement, The New York Review of Books, The Oxford Review of Books and The Bookseller. Many papers in India have a books' page, but perhaps the time has come to have a popular literary journal of our own to reflect the love of reading.
The Indian book market is becoming increasingly profitable, judging by the fact that many big publishers at the fair, such as Bloomsbury, Penguin Random House and Hachette, emphasize that they now have branches in India. For the past 30 years or so, thanks to the Booker and other such awards, Indian authors like VS Naipaul, Salman Rushdie, Vikram Seth and Arundhati Roy have been part of the English literary firmament. But British publishers are now actively seeking out a new generation of homegrown British-Asian talent.
An enjoyable aspect of the London Book Fair is to just look at the publishers' posters. One that caught my eye was in the Bonnier Books stall for This Green and Pleasant Land by Ayisha Malik, with a commendation from Abir Mukherjee, "The standout book of the year".
Abir told me the author lives in London and that her novel "is about a middle-class British Muslim whose mother's dying wish is that he build a mosque in the sleepy English village where he lives... It's a fantastic book." Abir himself was a new author in 2016 with A Rising Man, a murder story set in Calcutta in 1919. "The TV adaptation is moving ahead... The rights have been acquired by a US company and Kunal Nayyar (Raj from The Big Bang Theory) has come on as executive producer."
Keen eye
Mick Brown, the Daily Telegraph journalist who tracked down Nirav Modi in London, is the author of several books, including Richard Branson: The Inside Story, a 1988 biography of the man who founded the airline, Virgin Atlantic. As a result, Vijay Mallya, sometimes dubbed "the Richard Branson of India", put out feelers to Brown. "His people approached me to see whether I would do a biography," Brown confides. "It wasn't something that I was interested in doing."
Brown, who has travelled extensively in India, is much more interested in Buddhist and Hindu concepts of spirituality. In 1998, he published The Spiritual Tourist: A Personal Odyssey Through the Outer Reaches of Belief, followed by The Dance of 17 Lives: The Incredible True Story of Tibet's 17th Karmapa in 2004. The manuscript for his latest, untitled book — a "social, marital history of the west's love affair with Indian religion" — is with the publishers. It starts with Sir Edwin Arnold's The Light of Asia, published in 1879, "hops and skips through a series of seekers, eccentrics, shamans and charlatans to Allan Bennett, the first Englishman to become a Buddhist monk in Burma". It goes to Krishnamurti, Annie Besant,and then "the Maharishi, of course, and ends with Rajneesh, the last of the Indian gurus to make a major impact in the west".
Around the world
The intrepid British sailor, Sir Robin Knox-Johnston, now 80, talked on BBC Radio 4 last week about how 50 years ago he was the first man to complete a "non-stop solo circumnavigation of the world". He left Falmouth on June 14, 1968 and found huge crowds waiting to greet him on his return on April 22, 1969.
Listening to his tale, Indians could bathe in reflected glory because Sir Robin's 32-feet-long boat, the Suhaili — it was the only one out of nine competitors to complete the sea voyage — was constructed in India in 1963 with the help of the Royal Bombay Yacht Club. In spite of having been battered by storms and tipped over by huge waves, little Suhaili made it back.
Beloved man
Friends and admirers of Lord Kumar Bhattacharyya, not least at his alma mater, IIT Kharagpur, will be heartened to hear that a "celebration of his life" will be held in Coventry Cathedral on March 30. Even the British prime minister, Theresa May, took time off from her Brexit preoccupations to pay a warm tribute in the House of Commons to Kumar, who died on March 1, aged 78: "Mr Speaker, I am sure the whole house will want to join me in paying tribute to Professor Lord Bhattacharyya... His creation of the Warwick Manufacturing Group was truly a pioneering partnership between academia and industry. Our thoughts are with his family and friends and I know he will be sorely missed."
Footnote

There was a fetching, half page photograph — in the Daily Telegraph, no less — of the former British prime minister, Tony Blair, wearing a Nehru jacket when he, along with his wife, Cherie, attended the wedding of Mukesh Ambani's son, Akash, in Mumbai. The Daily Telegraph's subliminal message was: "Look at this Remainer swanning around with celebrities abroad while he talks up the economic downside of Brexit at home." Back in 2002, I remember Blair had worn what was perhaps the same jacket when he had visited Hyderabad as prime minister. But he never did so again because, as Cherie told me, he got a lot of flak from Tory newspapers for allegedly sucking up to 'ethnic voters' in Britain.