Plant, ride and preserve, say Meghalaya officers
On eve of World Environment Day, state's officers appeal for plantation and eco-friendly urban infrastructure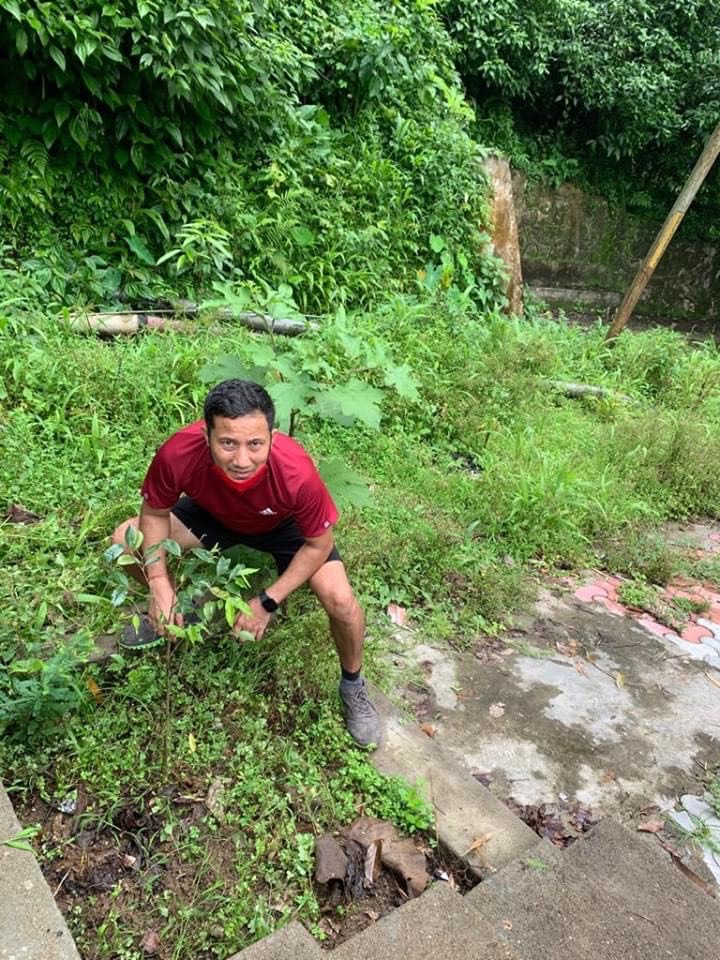 Ram Singh visits his saplings
Picture courtesy: Facebook
---
Shillong
|
Published 04.06.20, 12:35 PM
|
---
Amid the uncertainties brought about by the Covid-19 pandemic, an IAS officer based in Meghalaya's Garo Hills region revisited the saplings he had planted nearly a year ago, on World Environment Day, and drew attention to the need for more.
Just a year ago, Meghalaya's citizens, along with chief minister Conrad K. Sangma, government officers and school children, had planted 1.5 million saplings across the state on the occasion, in various nooks and corners.
"The saplings I planted last year are still going strong. How about yours? Please ensure you keep clearing the weeds and do occasional mulching too. Water is available in plenty," Ram Singh, the deputy commissioner of West Garo Hills, Tura, requested on Thursday.
The Telegraph had sought comments from the chief minister and government officials on the fate of those 1.5 million saplings, but the question remained unanswered till the filing of this report.
Given the state of affairs forced by the global pandemic, many perhaps have not really thought about the saplings they had carefully planted nearly a year ago.
Last year, under the One Citizen One Tree campaign initiated by Sangma, the state government had announced planting of one million saplings in about 306 spring sheds across the state.
Another 4.6 lakh saplings were planted in villages under 46 community and rural development blocks.
The plantation-was a Rs 4.11 crore project under Springshed Development funded under the National Adaptation Fund for Climate Change (NAFCC) as part of the initiative to protect vulnerable springs and rejuvenate their catchments/recharge areas.
The project was to address the challenges and the threat to the springs, which are the source of water and to ensure sustained availability, especially during the lean dry months.
For Friday, the West Garo Hills deputy commissioner announced that people could collect saplings from different points for Tura and every community and rural development block.
"It's time for nature. Collect your saplings from different points for Tura and every block. Please plant the saplings and send pics via WhatsApp. Post on your FB/ Instagram with pictures with the hashtag 'Celebrate Biodiversity' for this year. Ensure regular watering and monitoring of plant," Ram Singh said.
Moreover, World Environment Day encompasses other spheres as well to add a healing touch to the planet.
The deputy commissioner of South West Khasi Hills, Mawkyrwat, has called for re-imagining public spaces and urban infrastructure.
Isawanda Laloo, on World Bicycle Day on Wednesday, reflected the good old days with nostalgia when she could cycle in and around the district, along with other enthusiasts.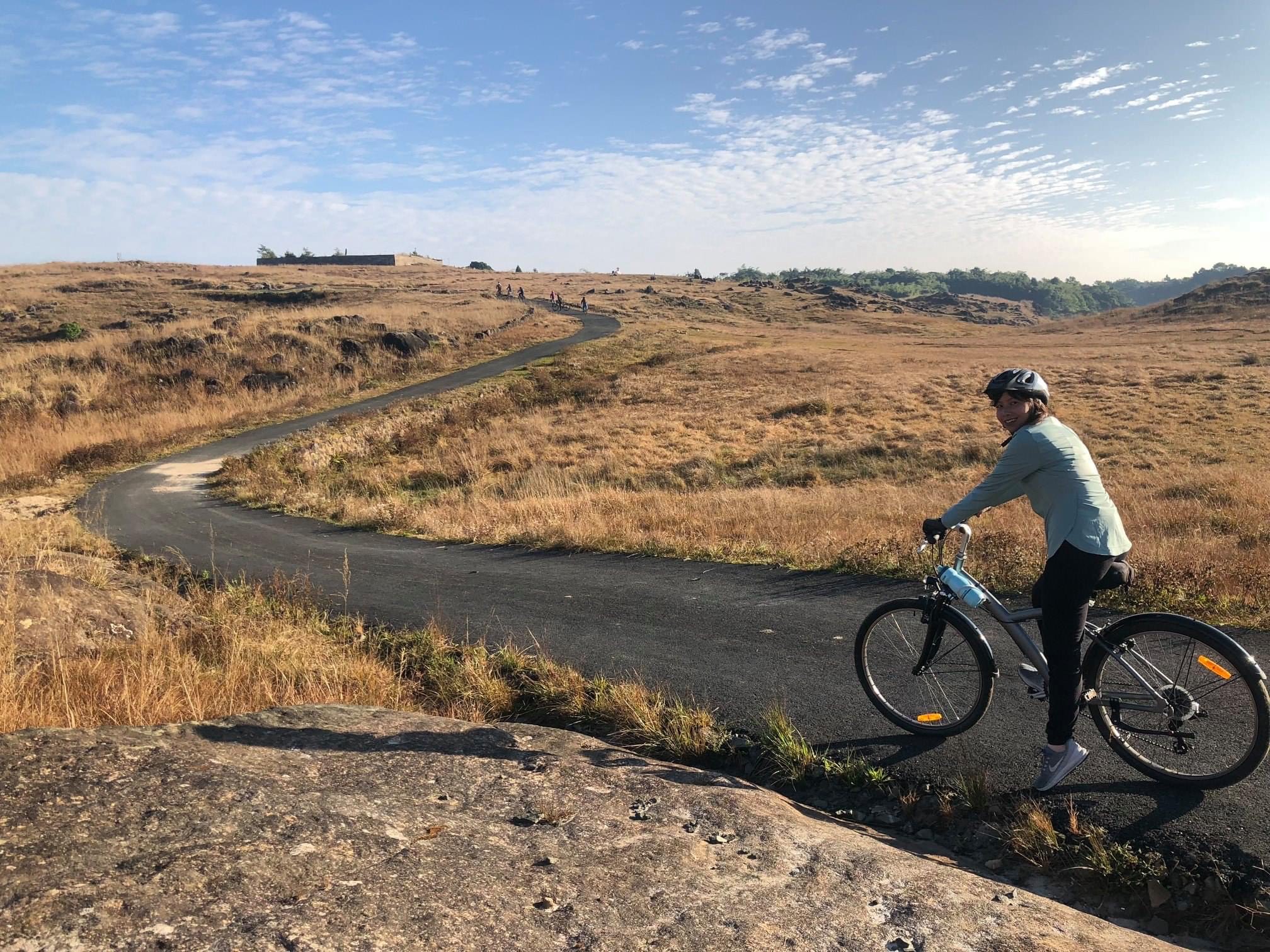 "It was unthinkable then that something originating in a distant part of the world could affect our lives, not to mention take such a heavy toll on public health, lives and livelihoods, and local and global economies," Laloo, an IAS officer of the 2013 batch, said.
She also observed that it is more important than ever before to "think of sustainability and reducing burdens on our environment".
"Cycling is good for health, and good for nature. Let's start re-imagining public spaces and urban infrastructure: we need green spaces and decongestion. We need to incorporate cycling tracks in city planning. We need to promote it more as a hobby and a sport," she added.
Many places in Meghalaya are immensely cyclable, she said, while stating that she was a "late convert".
"But many days spent gliding and huffing and puffing downhill on scenic trails in Mawkyrwat have convinced me that there are few things that strengthen your body and invigorate your mind more than a good, long ride," Laloo said on her Facebook account.